Education
MBO schools receive considerably fewer registrations for the next school year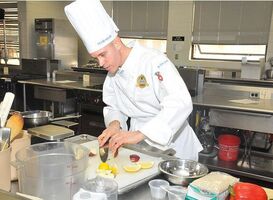 At many MBO schools, the number of registrations for the following year is currently a lot lower than in normal years. Only in the healthcare sector does the number of registrations appear to be up to standard. According to Jan van Alphen, member of the board of catering training De Rooi Pannen in Tilburg, the decrease can be explained by the lack of open days. This reports Omroep Brabant.
"It's been a whimsical year," says Van Alphen. "But you see it all over the country. We miss our open days. That is the signal for parents and students to register. But we were not allowed to organize an open day and that makes it difficult. " His school has now received about 1,500 registrations, while that number is normally around 2,000 at this time of year.
Deadline extended
"40 percent of the students who are now in their final year of secondary education have not yet registered for an MBO program," explains Van Alphen. "Of course there are always students who have doubts, but in other years it is only 20 percent." Van Alphen is convinced that the registrations will still come, but that due to the current situation, they will still be delayed. The minister has therefore extended the right to be placed on a study program from April 1 to May 1, and there are already rumors that this will even be extended until June 1.
By: National Education Guide
MBO schools receive considerably fewer registrations for the next school year
Source link MBO schools receive considerably fewer registrations for the next school year