Entertainment
Members Omroep Zwart bales from Akwasi, founder is considering role: 'This cannot be justified' | Show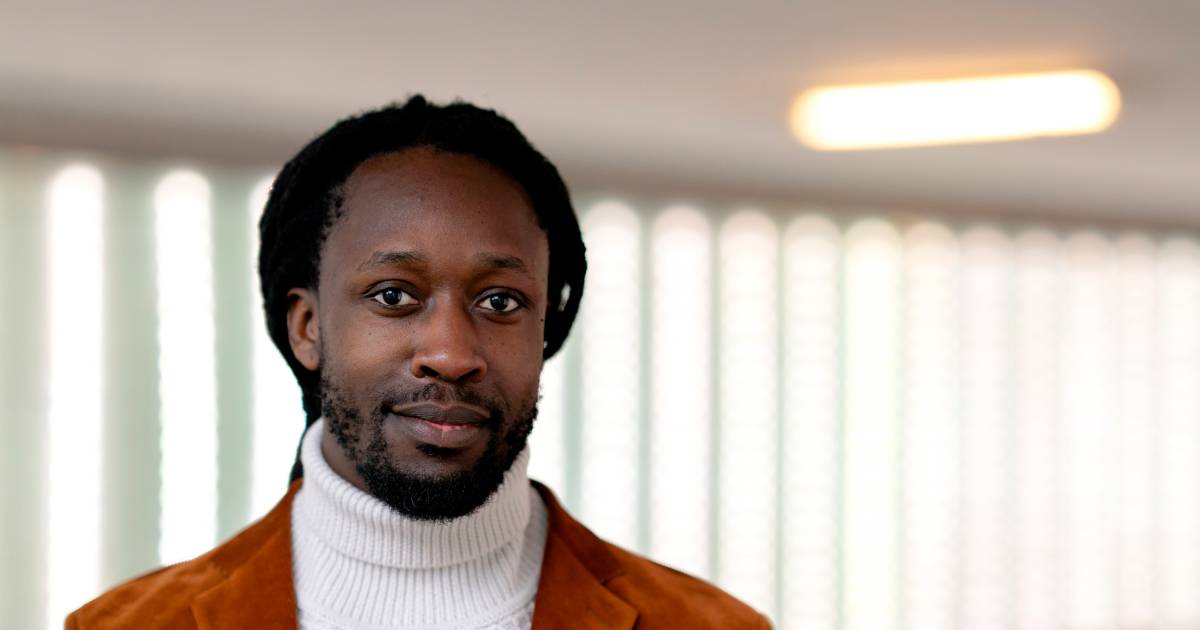 harassment journalistRapper Akwasi is considering his role within Omroep Zwart after he was again discredited due to an incident in the NPO Radio 1 program This is the Day. During a radio conversation, the founder of Omroep Zwart went completely out of his bag and forced the interviewer to remove the recording. In a brief statement, Akwasi goes deep through the dust. Some members with whom this site spoke maintain faith in the broadcaster, but disapprove of Akwasi's behavior.
Last week, Akwasi walked away angrily from an interview with the NPO Radio 1 program This is the Day. He forced the makers to delete the recordings made and took two laptops with him. That was wrong, Akwasi now sees. "My reaction after the missed interview with the EO cannot be justified", he explains. "I'm going to ask myself how this could have happened and what my role within Omroep ZWART will be."
Last week, the rapper and founder of Omroep ZWART apologized in writing and verbally to the makers of This is the Day, the EO said. The broadcaster says it will not file a report. "As far as we are concerned, the matter with the publication of our story is now completed. We wanted to take the journalistic path, "said a spokesman.



I am going to ask myself how this could have happened and what my role within Omroep ZWART will be

Akwasi.
Reactions from members
The members of Omroep Zwart are mainly disappointed. Paulien Post, mother of girls with an African background, even considered terminating her membership. "When I read how he crossed the line again with violent statements and intimidation, I lost my confidence in him. But not in his idea. That's why I haven't canceled my membership yet. "
The resident of Zwolle wants to give it another chance. She believes in the power of broadcasting. "Our daughters have been adopted from Burundi. As a mother I have seen that my daughters were sometimes discriminated against. Not every day, but the times that did happen hit hard. The Sinterklaas time was also difficult for them. Yes, nice to get presents, but not to be called a black pete by everyone. That sets children apart, everyone wants to participate. Especially as a child. That's why I understood that Akwasie made such a point of this. "
The riot around Akwasi is 'not a good thing' for Omroep ZWART, says Post. "He has apologized, but if he has to do that repeatedly, he disproves it himself. Too bad he can't control himself. The people involved in this broadcaster will have to intervene themselves, not that white people urge him to leave. There must be something why he reacts so strongly. "
Tanja Jess
For actress Tanja Jess nothing will change in her membership either. "It's awkward, but the incidents around Akwasi have nothing to do with this broadcaster," says Jess. "I would regret it if the image of Omroep ZWART were smeared by this. I still have the hope that it will be a successful broadcaster. I don't choose Akwasi, I choose his idea. It is much more important to talk about what the broadcaster stands for. We have to focus on that, because that sound is essential in my opinion.
Comedian Wouter Monden also says he will remain loyal to the broadcaster. "It's good that Akwasi is taking a step back," he responds to the rapper's brief statement. "What is happening now is really not convenient. It may not be directly related to the broadcaster, but it does reflect the wrong idea. For the opponents, this just adds fuel to the fire. I still believe in broadcasting, but then it must be over with all those incidents. "
Broadcaster BLACK
Omroep ZWAER was launched at the end of September for more diversity and color on Dutch television. In addition to reaching 50,000 members, a complete policy plan is also required, including ten concrete TV and radio formats.
Watch our most important news videos in this playlist.
Free unlimited access to Showbytes? Which can!
Log in or create an account and don't miss out on the stars.

Yes, I want unlimited access for free
Members Omroep Zwart bales from Akwasi, founder is considering role: 'This cannot be justified' | Show
Source link Members Omroep Zwart bales from Akwasi, founder is considering role: 'This cannot be justified' | Show