Health
Ministers are working on a plan to reopen Cafe Terrace from April 21st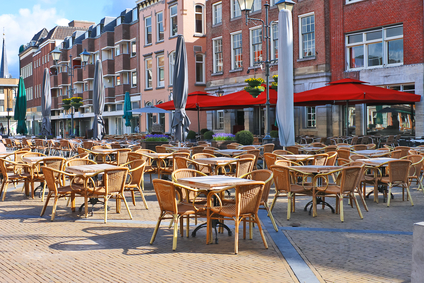 The Cabinet is working on a plan to reopen cafe and restaurant terraces from April 21st, allowing the store to open more fully, broadcasters NOS and RTL quoted sources in The Hague on Wednesday. Said.
According to NOS, the curfew introduced in January may be abolished from that day. Rule relaxation depends on the recently declining coronavirus infection rate.
NOS said the measure was discussed by key members of the Cabinet on Tuesday and was also raised at a regional safety committee meeting earlier this week.
Many mayors have publicly called on the government to open a cafe terrace to improve crowd control when the Dutch go out to enjoy the summer.
Other rule relaxations in the near future include allowing universities and universities to resume more regular education and expanding the options for secondary schools and after-school clubs. The number of visitors to private houses has increased from one to two.
According to NOS, the plan is currently under consideration by government health professionals on the outbreak control team, and OMT will report to the Cabinet on Sunday.
According to the RTL, this proposal is part of a 5-point or 6-point schedule to fully reopen the Netherlands by the summer.
Prime Minister Mark Rutte and Health Minister Hu Ge de Jongge will hold a press conference next Tuesday to outline the latest situation.
Thank you for donating to DutchNews.nl
The DutchNews.nl team would like to thank all the generous readers for their donations over the last few weeks. Your financial support has helped extend the scope of the coronavirus crisis in the evenings and weekends and keep you up to date with the latest developments.
DutchNews.nl Was free for 14 years, but without the financial support of our readers, we cannot provide fair and accurate news and features about everything in the Netherlands. Your contribution makes this possible.
If you haven't donated yet but want to donate,
You can do so through Ideal, credit card or Paypal.
Ministers are working on a plan to reopen Cafe Terrace from April 21st
Source link Ministers are working on a plan to reopen Cafe Terrace from April 21st