Entertainment
More than 1.6 million people see Jefferson miss dream coach Anouk by blocking button | show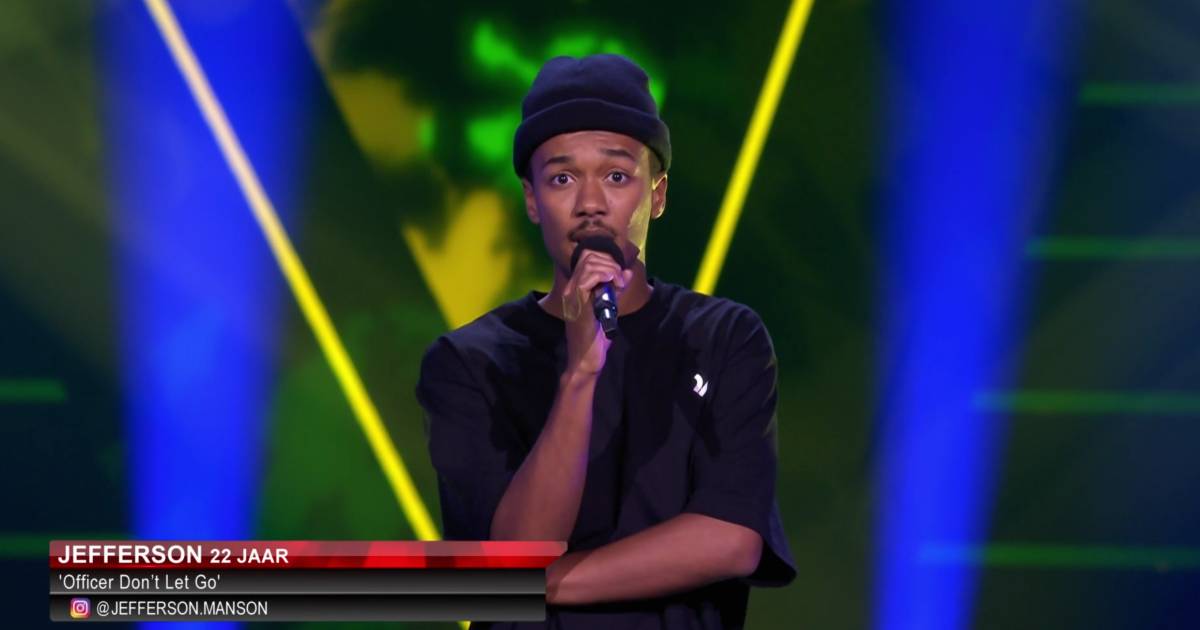 With a big smile and with one goal in mind, Jefferson made his entrance in The Voice of Holland last night. The resident of Breda, who now lives in Amsterdam, has had an affinity with dancing, singing and acting since childhood. He signed up for the singing program, but there was another reason to join: coach Anouk.
She lives around the corner from me somewhere. But I had already thought to myself: if I ever meet her and I have my guitar ready, I will just ask her if I can sing a song for her." Jefferson's wish came true, because one day Anouk suddenly passed by while he was rehearsing in the street. ,,And then she was very happy with what I had to bring. And she also gave me tips right away," Jefferson said beaming for the camera.
It should be clear: with his participation in The Voice, Jefferson hoped to get a place in Anouk's team. "Anouk, I'm coming for you. I chose you, when I saw you there in the Bijlmer, I thought: that's my coach. So we'll see if you spin for me."
Text continues below the photo.
Moreover, Jefferson took a different approach than usual: with his own song Officer, don't let go he hoped to convince the coaches to run. And it worked. Already at the first note that Jefferson played, Anouk pressed the red button. With a smile from ear to ear, the singer watched Jefferson put on a show.
Ali B. and Glennis Grace also turned around enthusiastically, just like Waylon. However, he had already foreseen that Jefferson would choose Anouk and therefore decided to block her. And that meant that Jefferson couldn't choose his dream coach.
Text continues below the photo.
,,I am very sorry that I was blocked, I would have loved to coach you", Anouk started. ,,I think you're fantastic, you're doing really well, nice voice. If I were you, I'd go for Glennis. I mean it. Think that's the best place for you," the coach therefore gave him a tip.
Jefferson followed the advice of his dream coach, however painful. "You're sure, aren't you?" Glennis asked to be sure. "Because Anouk says so," Jefferson replied.
Viewers of The Voice of Holland are not pleased with the fact that Waylon, Anouk, Ali B. and Glennis Grace are given the opportunity to eliminate each other as a coach. 'I really regret blocking that. That boy wanted so badly to go to Anouk, why don't you give him that?', someone remarks. And another: 'How ridiculous that block! Now the focus is on the individual bullying of the coaches. I thought it was about the candidates.'
Also listen to the AD Media Podcast:
Watch our Show & Entertainment videos below:
More than 1.6 million people see Jefferson miss dream coach Anouk by blocking button | show
Source link More than 1.6 million people see Jefferson miss dream coach Anouk by blocking button | show