Sports
More than 40,000 euros for crying German girl after online hatred from English football fans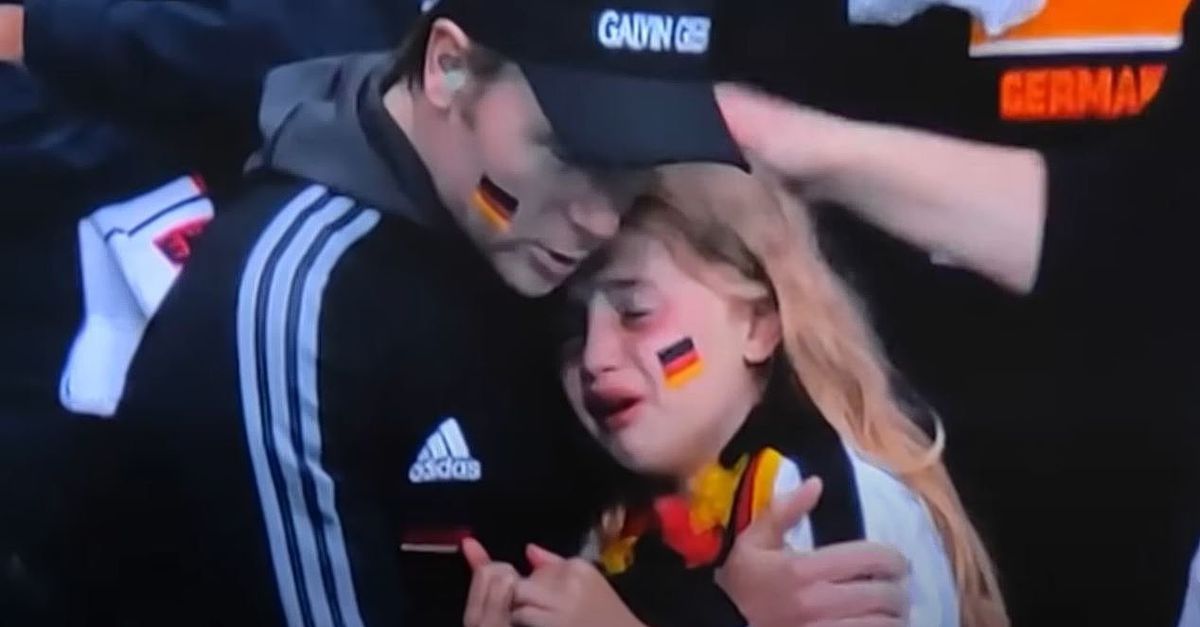 A German girl who was seen crying on television after Germany's loss in the European Championship match against England will soon be able to credit at least 40,000 euros to her bank account. After the girl was slated online by English fans, a British fan started a fundraising campaign for her.
When images of the inconsolable child appeared on the big screens at London's Wembley Stadium on Tuesday evening, the English fans cheered loudly from the stands. After screenshots of the incident surfaced on social media, English football fans reacted with resentment to the heartbreaking crying girl. She was called, among other things, "little Nazi" and "German slut". Former professional football player and contemporary analyst Gary Lineker called the comments "absolutely disgusting" and "sickening xenophobia".
Also read: England finally gets rid of those 'bloody Germans'

Englishman Joel Hughes was deeply ashamed of the extremely vicious reactions and started a crowdfunding campaign, because "not all people in the UK are ugly". Hughes hoped to collect 500 British pounds for the girl, the counter now stands at more than 35,000 pounds, more than 40,000 euros.
The incident stands in stark contrast to the images that circulated the world in 2016 of a French football supporter being comforted by a Portuguese boy after France lost the European Championship final to Portugal. England will play the semi-finals of the European Championship against Denmark on Wednesday at Wembley Stadium in London.


More than 40,000 euros for crying German girl after online hatred from English football fans
Source link More than 40,000 euros for crying German girl after online hatred from English football fans