Education
Most victims of the allowance affair come from Rotterdam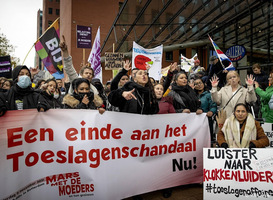 Last summer, the government announced that 70,000 children affected by the allowance affair will be compensated. At the request of the Implementing Body for Recovery of Allowances, Statistics Netherlands has examined the data of more than 49,000 children who were minors between 2015 and 2020.
Municipalities know what is coming their way
In view of the large difference in these figures, this is not the complete group of children who were victims. In addition, victims who were not yet in the picture still report. "This table has been made so that municipalities know somewhat what is coming their way," says a spokesperson for CBS.
Of the more than 49,000 children of victimized parents, approximately 6365 lived in Rotterdam. This is followed by Amsterdam (4670), The Hague (2975), Almere (2395) and Utrecht (1495).
Protecting Individual Victims' Identity
In Rotterdam, approximately 150 children of victimized parents have been removed from their homes, out of a total of 1115. It is not known whether all these children were also removed from their homes because of the allowance affair. This has also happened a lot in Amsterdam, The Hague and Almere, namely 85, 55 and 45 times. Utrecht is much lower in this list with 10 custodial placements. The researchers have rounded all these figures to the nearest five in order to protect the identity of individual victims.
By: ANP
Most victims of the allowance affair come from Rotterdam
Source link Most victims of the allowance affair come from Rotterdam