Netherlands
Myanmar army violates grave shot dead resistance hero Angel (19) | Abroad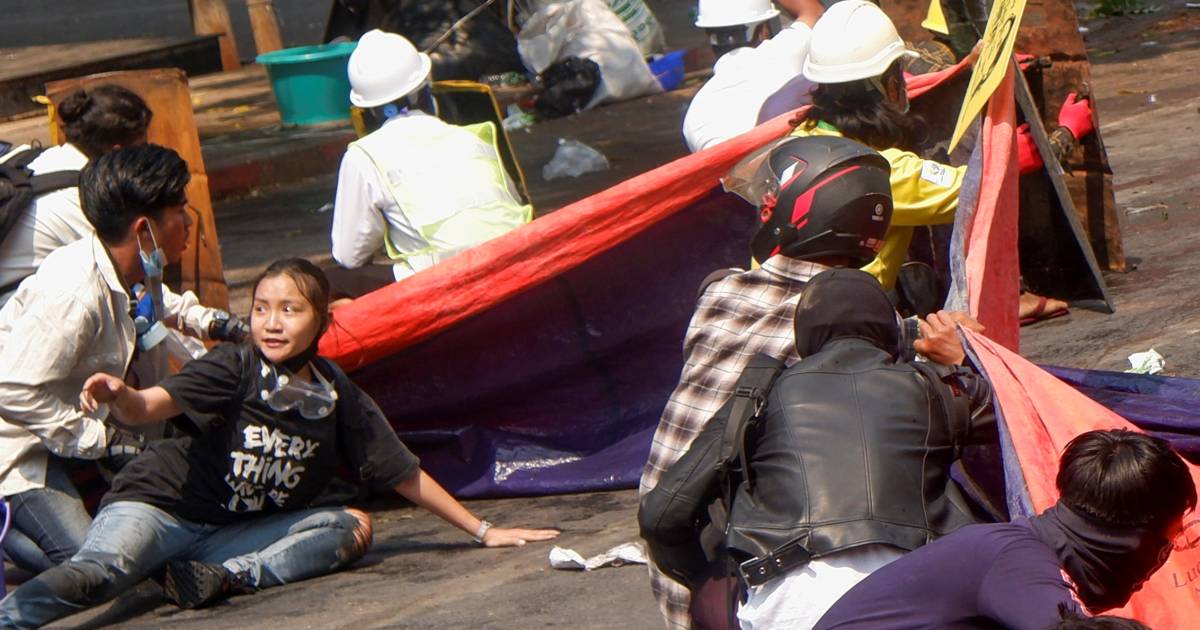 She became a martyr in Myanmar. But even in her grave, the shot-dead student Kyal Sin – nickname Angel – has not been allowed any rest. Authorities exhumed, examined and put her body back. The researchers left their waste at the grave.
Angel, 19, became an icon of the civilian uprising against the military regime in Myanmar. On the bloodiest day of the protests – at least 38 protesters were shot last Wednesday – Angel's photo went around the world.
She stood out because of her black T-shirt with the text in white letters 'Everything will be OK' when she took to the streets with thousands of others in the city of Mandalay. The photo shows her lying defenseless on the ground, trying to take cover from the bullets and tear gas of the security forces.
Water pipe
A friend told the news agency Reuters that she had kicked a water pipe so that protesters could flush tear gas from their eyes. She also tried to help him when the police opened fire. "She said to me, Sit down, the bullets will hit you!" She protected others. "
Angel was aware of the dangers of participating in the protests. As a precaution, she shared her blood type data on Facebook and gave her permission to donate her organs if she died.
Shortly after the photo was taken, Angel was fatally hit in the head by a police bullet.
Resistance songs
On Thursday, Angel was buried in Mandalay. Her funeral was also a protest march in which thousands of people took part. They carried pictures of Angel and sang resistance songs.
Several witnesses have seen that the authorities opened Angel's grave yesterday under strict surveillance by police and military. At least thirty people came to her grave in four cars and two police trucks. They were escorted by two army trucks with soldiers.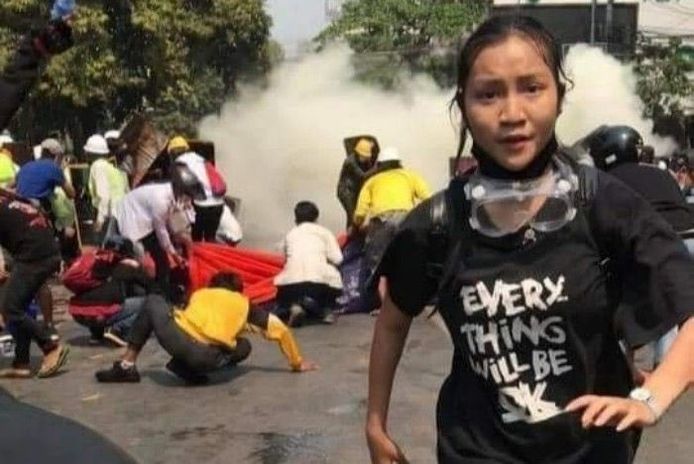 "They pulled the coffin from the grave, took the body out and put it on a bench," said an eyewitness, who wanted to remain anonymous. "They even put a stone under the head. Those who looked like doctors and wore protective gear did something to the body. I think they felt headed. They took a small piece of the body and showed it to each other. "
While this was happening, other visitors were forbidden to enter the cemetery, two other witnesses say.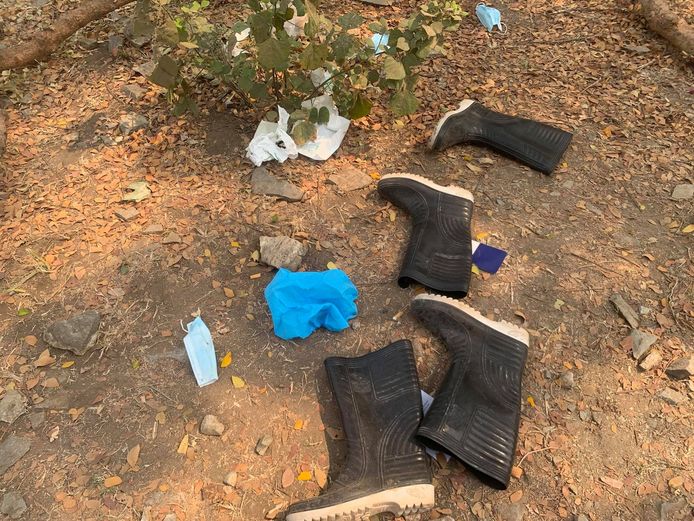 Operating clothes
Angel's body was then replaced and the grave filled in. Photos show that surgical clothing, rubber gloves and boots and a stone with blood traces have been left at her grave.
The army declines to comment. The authorities say they are still investigating her cause of death. But the state newspaper Global New Light of Myanmar reports that after analyzing photos of Angel yesterday, experts conclude that she could not have been killed by a police bullet. "If the injury were caused by a riot police weapon or real bullets, it is impossible that the head of the deceased person would still be in such good condition."
Meanwhile, the violence continues. In the largest city of Yangon, police fired tear gas at protesters today. UN Special Envoy to Myanmar, Christine Schraner Burger, once again calls on the UN Security Council to take "decisive and united" action against the junta and to stand firmly behind the citizens of Myanmar.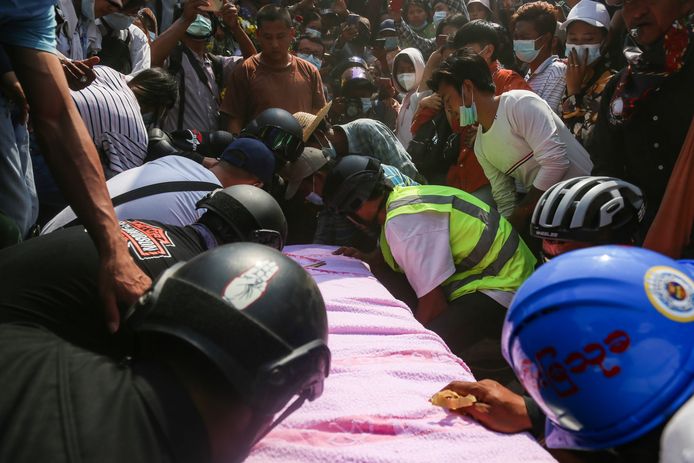 Protests against the military regime in Myanmar have already claimed dozens of lives:
Free unlimited access to Showbytes? Which can!
Log in or create an account and don't miss out on the stars.

Yes, I want unlimited access for free
Myanmar army violates grave shot dead resistance hero Angel (19) | Abroad
Source link Myanmar army violates grave shot dead resistance hero Angel (19) | Abroad