Education
National Student Union opens Hotline Corona Compensation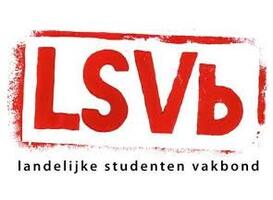 The National Student Union (LSVb) is today launching a hotline about corona compensation for students. Many students have suffered study delay due to the corona crisis. Students who graduate before 31 August will therefore receive a compensation of 535 euros, but there is no compensation for students who delay further. This is reported by the LSVb.
In recent weeks, the LSVb has received several reports from students for whom the current compensation schemes are not sufficient. Students who graduate after August 31 will not receive a compensation of 535 euros. They only receive a halving of tuition fees for the months they study in the new academic year. Boahene: "Many students only have a study delay of a few weeks or months. They have to pay money for a short period, while a fellow student who graduates a month earlier gets 535 euros. That's not fair."
dupe
The LSVb hopes that the reporting center will provide a better picture of the number of students who are the victims of the current scheme and how this group can be helped. The union therefore calls on students to share their experiences via the website.
By: National Education Guide
National Student Union opens Hotline Corona Compensation
Source link National Student Union opens Hotline Corona Compensation