Education
New Ad Pedagogical Educational Professional: Equal Opportunities and Diversity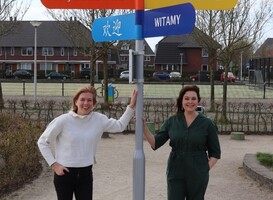 Nationally, primary education and childcare are increasingly converging. Continuous development from 0 to 14 years, equal opportunities and good cooperation between educators are important substantive themes in this respect. This requires employees to have sufficient knowledge and skills in both pedagogical and educational fields.
Equal opportunities and diversity
The Associate degree program at the Marnix Academy is different from other Associate degree programs in terms of content because of its focus on the theme 'equal opportunities and diversity'. A socially topical theme. Within the big cities and beyond, you see children who are structurally lagging behind in what they could do. Students of the Associate degree program receive education that is aimed at stimulating and creating equal opportunities for every child. The starting point is that every child is given the opportunity to develop as optimally as possible, within the daycare and at school. Regardless of the background of the child.
Working in practice
The training is intended for adults who work with children aged 0 to 14, in childcare or (special) primary education. The program is also suitable for students who graduate from an MBO4 program in this field. Working in practice is part of the curriculum: a student works two days a week in (special) primary education, childcare or an Integrated Child Center (IKC). After their studies, students can work in childcare as a pedagogical coach, pedagogical policy officer or combination officer. Or in education as a teacher supporter.
By: National Education Guide
Image: Marnix Aacademie
New Ad Pedagogical Educational Professional: Equal Opportunities and Diversity
Source link New Ad Pedagogical Educational Professional: Equal Opportunities and Diversity