Netherlands
New blow to energy supply? Extremely low water level threatens to paralyze freight traffic on the Rhine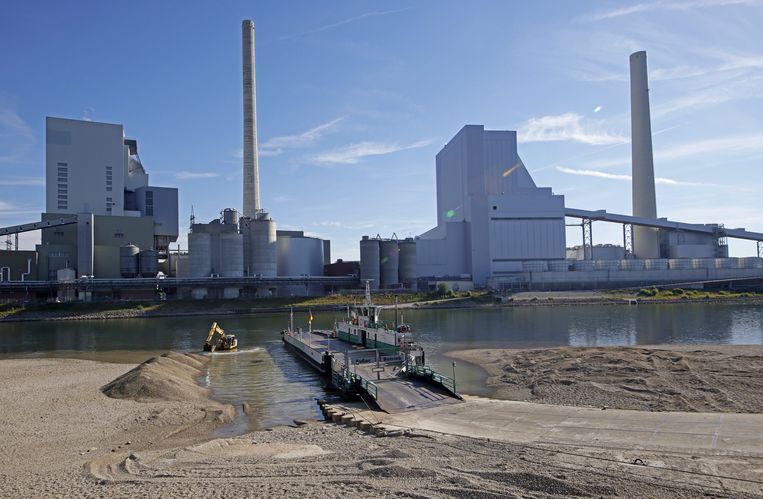 The Rhine, the second largest river in Central and Western Europe, is of crucial importance to the German economy. Almost all freight shipped in Germany depends on it. Coal, car parts, chemicals, food… Hundreds of millions of tons of cargo pass through the Rhine every year.
Due to the exceptionally low water level due to the drought, all that freight traffic is in danger of being shut down. Within a few days already. The German industrial sector, which is particularly dependent on the Rhine, warns that in such a case it will be forced to stop production. That could make the impending economic crisis even worse. The German authorities report that ships are already sailing with smaller loads in order not to get stuck at the bottom of the Rhine. The result: slower transport and higher prices.
Energy supply

Uniper SE, one of Germany's largest energy suppliers, also fears that it will no longer be possible to guarantee energy production within a few days. Staudinger-5, Uniper's coal-fired power station east of Frankfurt, will have to reduce its capacity by more than 500 megawatts if the coal supply stops. Without coal no electricity.
That would be another blow to Germany's energy supply, while Europe is already battling an energy crisis. Russia has cut gas supplies to Europe by 80 percent in response to economic sanctions following the invasion of Ukraine.
The dangerously low water level is reminiscent of 2018, when a similar water level made the Rhine unnavigable for six months. The impact was so great that the German economy was able to record 0.4 percent less growth in the fourth quarter. If energy production problems persist into September, as Uniper fears, those costs could be even higher this time around. Meanwhile, Europe is looking with increasing concern at winter gas supplies.
New blow to energy supply? Extremely low water level threatens to paralyze freight traffic on the Rhine
Source link New blow to energy supply? Extremely low water level threatens to paralyze freight traffic on the Rhine