Auto
New: Moto Guzzi V100 Mandello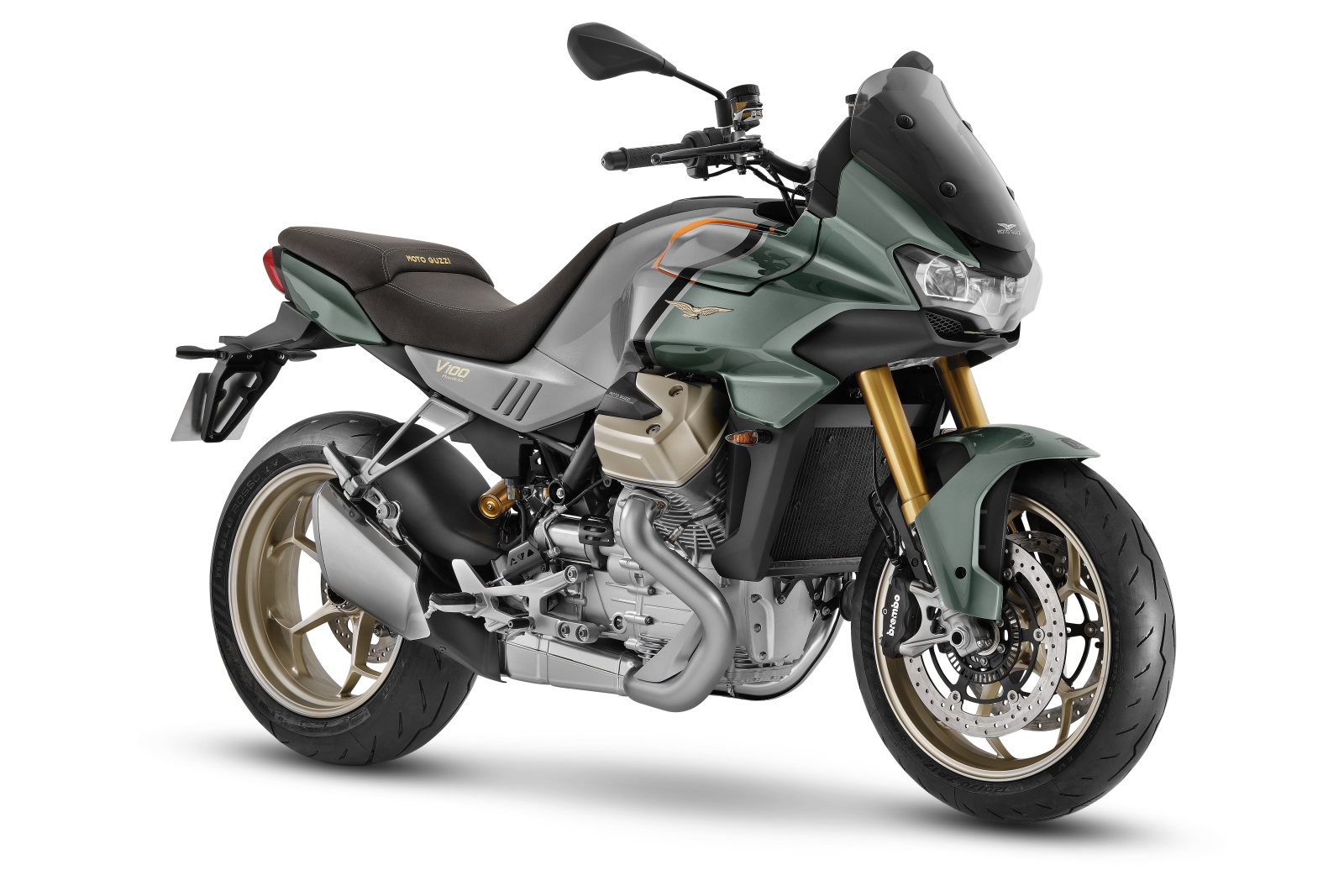 Moto Guzzi celebrates its 100th anniversary this year (2021). Because of corona, it doesn't really come from festivities, but a festive model does come out. The V100 Mandello.
The name is a nod to the Italian city of Mandello del Lario, where the Moto Guzzi factory is located. The new V100 Mandello sports touring motorcycle is externally inspired by the Moto Guzzi Le Mans models from 1976 and 1981. The two-cylinder 90-degree V-block has been completely redeveloped, even if it looks very traditional. According to Moto Guzzi, it is the first motorcycle of a new, compact generation. The V100 Mandello is also the first Moto Guzzi with a cornering ABS, semi-active suspension and a quick shifter.
Overhead camshafts and water cooling
The V-twin has a capacity of 1,042 cc. Each cylinder has double overhead camshafts and four valves. So the underlying camshaft with pushrods clears the field. Also, the block is now water cooled and the dry clutch has made way for a multi wet plate version. It is hydraulically operated, so no longer with a cable. The two-cylinder produces 115 hp and a maximum torque of 105 Nm, 90% of which is already available at 3,500 rpm.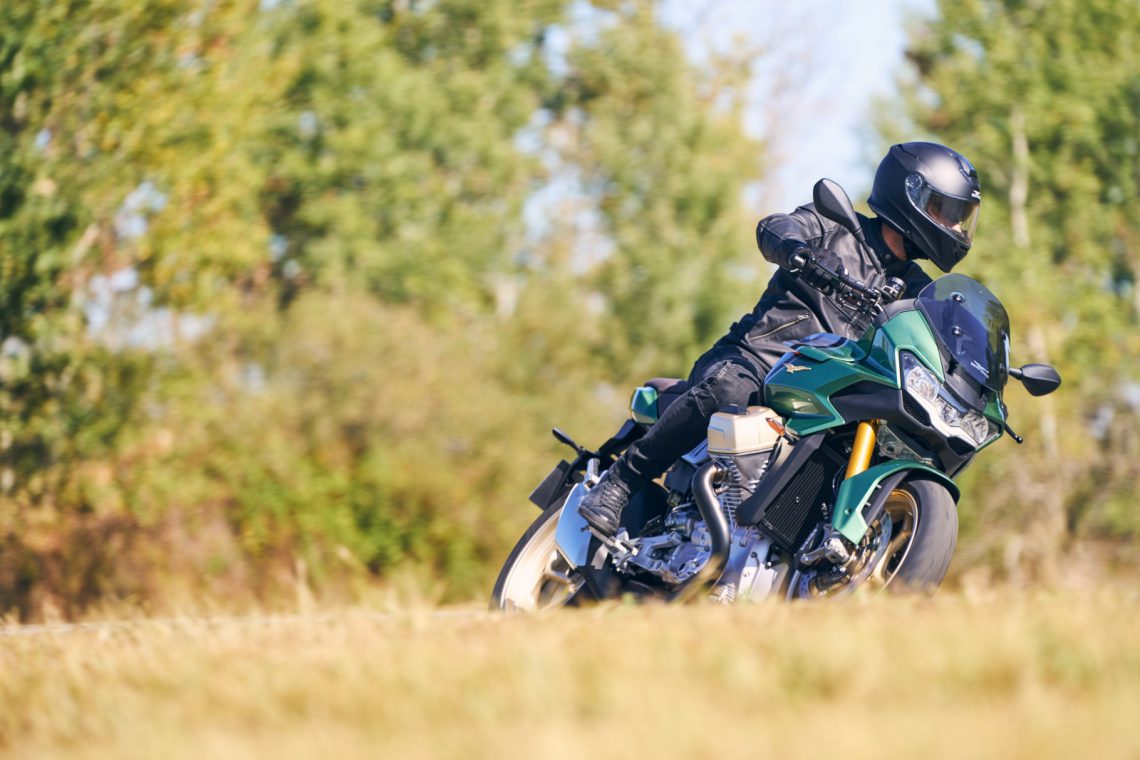 Cardan and single swingarm
The shaft drive is now packaged in a single swingarm. The Moto Guzzi V100 Mandello will have a tubular steel frame with a relatively compact wheelbase of 1,486 mm. According to the makers, this promotes maneuverability. Seating position and configuration are geared towards comfort and touring. Electronically controlled deflectors on either side of the 17.5 liter tank improve wind deflection and reduce rider pressure by 22%.
Mega step with electronic systems
Other new features include LED headlights with cornering lights and a full TFT color display. Four riding modes (travel, sport, rain and road) are available to the rider. The Öhlins dampers automatically adapt to the selected position and thereby provide more comfort or dynamics in the suspension. Oh yes, electronically operated gas is not missing either. And you will soon be able to connect your smartphone. In short, Moto Guzzi is making a big technological step to get in touch with the competition. The V100 Mandello is a first at the EICMA show in Milan. The new model is expected to arrive next year.


New: Moto Guzzi V100 Mandello
Source link New: Moto Guzzi V100 Mandello