Business
Now that IPO is approaching, Blokker boss is stepping aside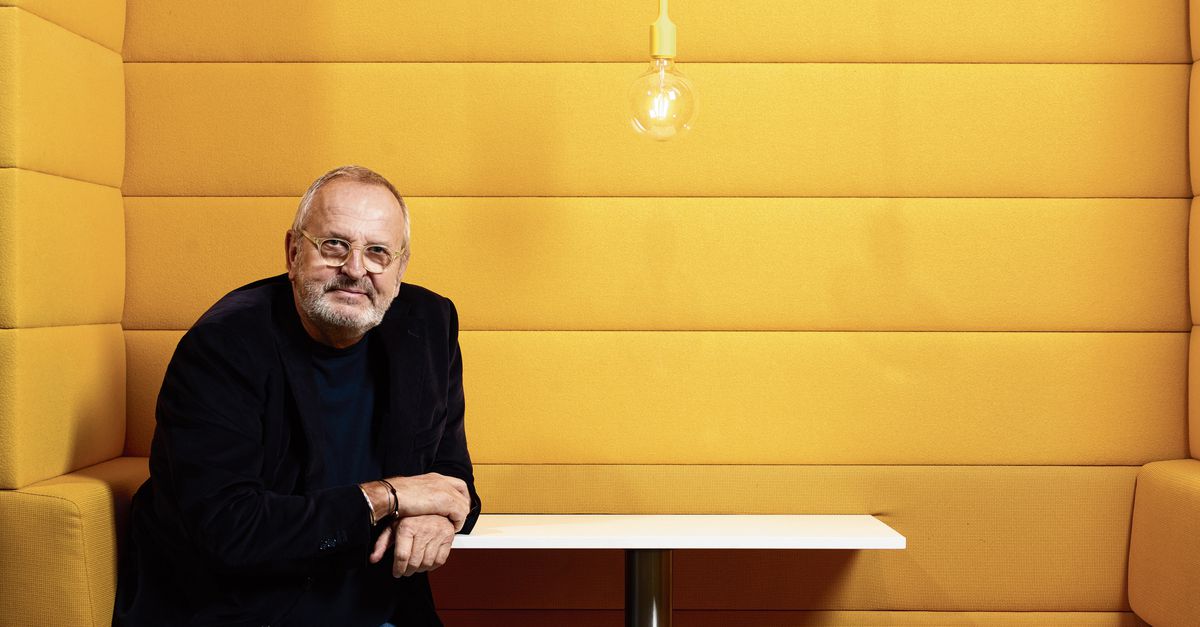 He gave himself about five years – then Michiel Witteveen wanted to be gone again. Not because he would have had enough of Blokker so quickly, but because he was already 65. And so at the end of 2019, barely six months after he took over the household chain, Witteveen looked in NRC ahead of his retirement. An IPO would be "a serious option", he thought. Not right away, "but on my seventieth or something".
A first step in that direction now follows. On 1 February, Witteveen (67) will stop as CEO of the Mirage Retail Group, the company behind retail chains Blokker, Intertoys and Big Bazar. His successor is Dirk-Jan Stoppelenburg, who in the past already led the Dutch clothing company Scotch & Soda. He must prepare Mirage for the IPO, which is expected next year.
After leaving, Witteveen will remain active at the former Blokker Holding (636 million euros, 9,500 employees). After the IPO, the entrepreneur will remain partly a shareholder and will become chairman of the supervisory board, a role that has been fulfilled by Stoppelenburg (54) for the past two years. The fact that the two are now swapping positions is with a view to "the continuity of the organization," Mirage reported in an announcement on Sunday.
Also read this profile about Michiel Witteveen: Retailman and investor who likes to stay in the lee

As soon as a company goes public, investors expect commitments for "at least three or four years", Witteveen explains in a telephone explanation. "Then I'll be 72 years old, and nobody wants that. It is better that there is a driver with an expiration date that is a bit further away than with me. So I started looking for a solution that would still involve me."
He knows the new CEO well, says Witteveen. When Stoppelenburg was in charge of Scotch & Soda, Witteveen was chairman of the supervisory board. "I hired him there at the time. He was president of Mirage from day one, so he knows everyone, knows all the companies. I don't have to tell him how everything works."
In the nearly four years that Witteveen has been involved with Blokker, the company has changed enormously. For years the chain was part of the Blokker Holding, together with toy stores Intertoys and Maxi Toys and interior stores Xenos and Leen Bakker, and it remained firmly in the hands of the founding family.
That changed just before Witteveen took office: reorganisations followed each other in rapid succession and one subsidiary after another was sold.
Exactly how big the problems were became apparent shortly after Witteveen joined the group as a supervisory director at the end of 2017. At the beginning of 2018, Blokker Holding presented a record loss of 344 million euros. Critics wondered aloud whether the company would go after the bankrupt V&D.
Blokker had to go back to basics, Witteveen believed, who was promoted to chairman of the supervisory board and interim CEO after a few months. Previous directors had choked on commercials featuring Hollywood actress Sarah Jessica Parker and more luxurious offerings, leaving customers at a loss as to what kind of store it was. The chain had to be 'more homely'.
By far the biggest change was yet to come: in the autumn of 2018 it was announced that the family, after all the other daughters, also wanted to get rid of Blokker itself. A sales process was set up, led by Witteveen. But when, after months of searching, no suitable candidate was found, the company went to the entrepreneur himself, because the Blokker family saw in him "a good family man".
After six months as owner, NRC Witteveen spoke extensively. 'There must come a day when I can be in the newspaper with the whole team and can say: we are good

The new owner received a generous parting gift from the family, to prevent Blokker – according to experts at that time technically bankrupt – from falling over. Witteveen paid 1 symbolic euro for the company with a stock of 160 million, and the outstanding debt with the family was forgiven. He also received a much-discussed 'dowry' of allegedly 250 million euros.
Witteveen said goodbye to the Blokker stores in Belgium, which had been loss-making for years, and bought back Intertoys from a Portuguese investor. He also opened dozens of stores of discounter Big Bazar and took over electronics chain BCC from the French Fnac Darty at the end of last year.
'In calmer waters'
After more than two years as owner, Blokker and the other chains have ended up "in calmer waters", according to Witteveen. After another huge loss in the 2019 financial year, at the end of last year – not counting one-off windfalls and setbacks – a slightly less worrying deficit of around 30 million remained.
The intention to become profitable again this year will be difficult, the departing CEO thinks, because his stores were forced to close for the first three and a half months due to corona measures. But with a good autumn it is still possible.
And there are more signs that Blokker has made a turnaround, according to Witteveen. Equity is now 183 million. When I started it was minus 340 million. We have no debt, and a good cash position."
At Blokker, each chain now has its own director. "That requires a certain way of managing. Dirk-Jan can do that much better than I can. I am an impatient entrepreneur. But in the time when it was very stormy, that was also necessary."
Now that IPO is approaching, Blokker boss is stepping aside
Source link Now that IPO is approaching, Blokker boss is stepping aside