World
Oldest European (116) had covid, but 'didn't notice'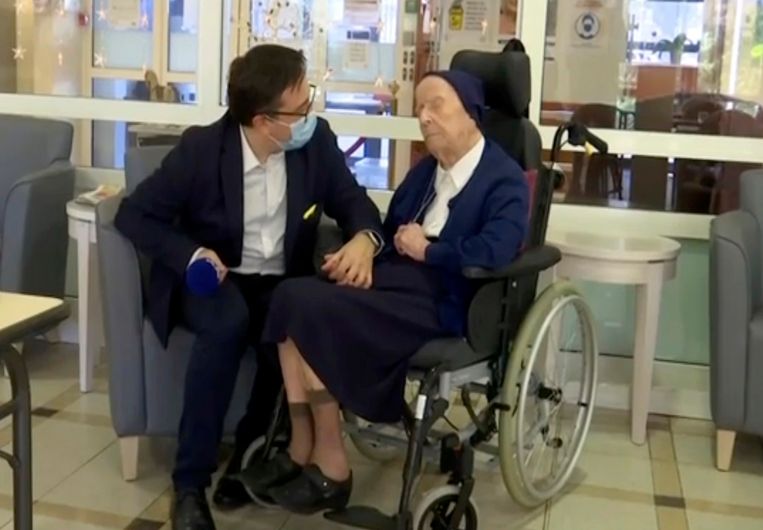 The oldest European, the French nun Lucile Randon, has survived an infection with the corona virus and will celebrate her 117th birthday on Thursday.
Last month, Randon became infected, as did almost every resident of the Sainte-Catherine Labouré nursing home where she has lived since 2009. Ten of the 88 residents of the home near the southern French coastal town of Toulon did not survive.

Although Randon, born in 1904, definitely belongs to the risk group for a serious disease course when infected with the coronavirus, she showed no symptoms. For Randon, who is blind and in a wheelchair, it was mainly the loneliness due to mandatory isolation after she tested positive that was difficult for her. "I didn't even notice I had it," she told the newspaper Var-Matin.
Asked if she was afraid of the contamination, Randon replied to French news channel BFM: "No, I was not afraid because I am not afraid of dying. I am happy to be here with you, but prefer to be elsewhere: with my big brother and my grandfather and grandmother. "
Randon is 116, which will be 117 tomorrow, the second oldest person in the world. Only Japan's Kane Tanaka, who turned 118 in January, is older.
David Tavella, spokesman for Randon's nursing home, says in the British newspaper The Guardian that the French is very much looking forward to her birthday tomorrow, which she will celebrate with a smaller group than usual due to the risk of contamination.
Oldest European (116) had covid, but 'didn't notice'
Source link Oldest European (116) had covid, but 'didn't notice'