Netherlands
On holiday in your own country? This is what you should pay attention to | Healthy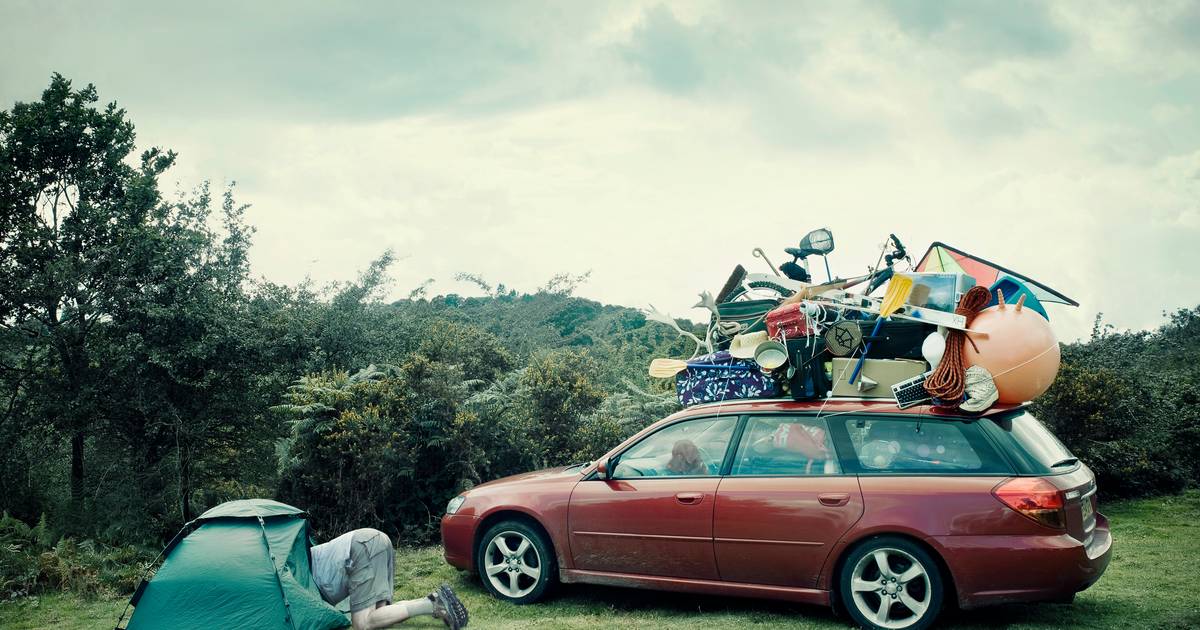 The Netherlands will go down in the books this summer as one of the most popular holiday destinations. Research shows that many Dutch people choose to stay closer to home because of corona. Although it saves hassle around negative tests and corona passports, there are also a number of things in your own country that you as a traveler should pay attention to. We list the most important ones for you.
Is your travel insurance useful when you go on holiday in the Netherlands?
"Yes, the cover that you normally enjoy during a trip to a distant destination, you usually also have when you travel in the Netherlands," says Iwanna de Jonge of the Dutch Association of Insurers.
Twenty percent of people with travel insurance do not seem to be aware that travel insurance within the Netherlands offers coverage in the event of, for example, theft or loss of belongings. ,,Even if you are on holiday within the Netherlands, something can happen to your luggage, for example. Either you drop an expensive camera or your new phone or your sunglasses are closed," explains De Jonge.
What should you pay attention to during your holiday in your own country?
"As long as you make a domestic trip with at least one overnight stay, your travel insurance offers the same coverage as abroad," says Bas Knopperts of Independer. "But if you don't make that overnight stay, the coverage of your travel insurance will expire." De Jonge adds: "If you only go to the beach for a day, it is usually not covered by your travel insurance."
This obligation to stay overnight is not an issue for foreign countries. "For example, if you go to Belgium or Germany for one day, your travel insurance simply offers coverage," says Knopperts.
For what damage are you insured?
In addition to damage to your phone or expensive camera, the travel insurance also covers damage to your stay. "No matter how careful you are, damage to your holiday home or caravan can still occur," says De Jonge. "And suppose your car breaks down, then you are entitled to assistance and replacement transport through your travel insurance."
Then there is also the damage that can occur without you being able to influence it yourself. "Think of summer storms," says Knopperts. "For example, if your tent is damaged as a result, then you are simply insured through your travel insurance."
What requirement do travel insurers make?
Although your belongings are insured through your travel insurance, insurers do require that you pay close attention there. "For example, if you go swimming with the whole family and leave your phone or wallet unattended, any theft of it is not insured," explains Knopperts.
Important to know?
"An important cover of your travel insurance is that for medical costs. This can be useful in the unlikely event that you end up in hospital in a country with expensive medical costs. If you are on holiday in the Netherlands, medical costs are covered by your health insurance," says De Jonge.
Finally, it may be important to note that with a continuous travel insurance policy it is often cheaper than with an insurance policy taken out especially for one specific trip. Research conducted by Independer in collaboration with Panel Inzicht shows that no less than 81 percent of the respondents say they have travel insurance. And 34 percent of them say they usually only take it for the duration of a holiday period. Knopperts: ,,Those short-term travel insurance policies are often relatively expensive. If you also go away for a week in addition to your summer vacation, or sometimes make a weekend trip, you are usually cheaper with a continuous travel insurance. You do not have to pay closing costs again and again."
Free unlimited access to Showbytes? Which can!
Log in or create an account and don't miss out on any of the stars.

Yes, I want free unlimited access
On holiday in your own country? This is what you should pay attention to | Healthy
Source link On holiday in your own country? This is what you should pay attention to | Healthy