Entertainment
One de Musical continues to play despite stricter corona measures: 'I will continue until my last cent' | show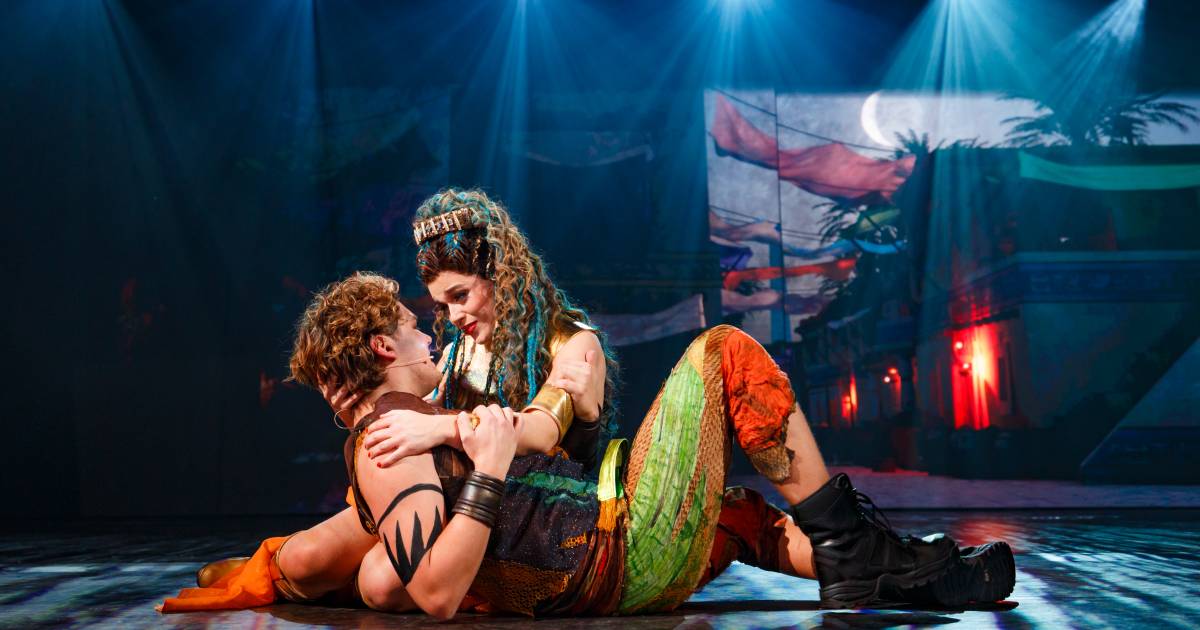 One the Musical will experience its premiere tomorrow and will continue to play after that, despite the 1,5 meter rule and the closure at 17.00 pm. That is what the brand new musical producer Roel Pieters announced to this site. ,,I will continue to my last cent. I want people to see it, even if it might not be profitable."
With a hall capacity of about 30 percent and a mandatory closure at 5 p.m., as a result of the stricter measures from Sunday, many producers are forced to stop their musical for the time being. Today Hans Cornelissen, responsible for large-scale shows such as Titanic and The Rocky Horror Show, already know how to take a break.
,,We really can't play matinees all week. On roughly a Tuesday afternoon in Venray you really don't get a full house. But a number of afternoon shows were planned for the coming period and there were possibilities to move some performances from the evening to the afternoon. Due to the 1.5 meter rule, that alone is not profitable."
Have fun don't push
Pieters fully understands Cornelissen's choice, but has decided to continue playing despite all the rules. experience tomorrow One the Musical – with Soy Kroon and Nienke Latten, who interpret their Egyptian love story – premiered in Aalsmeer. A test premiere indeed, explains Pieters, but that should not spoil the fun. ,,Press and famous Dutch people are present. We are a completely new production and we wanted to bring that to the attention of the general public. We know that is very difficult, but we wanted to do it anyway."
The fact that Pieters also decided to continue playing after the premiere is mainly due to the fact that he wants to offer the audience relaxation. "Because the past year and a half has been so tough. There is a real need for it", says Pieters, who emphasizes that the choice was made with mixed feelings. "On the one hand, it's terrible, and I mean that sincerely, for all those people who get sick. I also had corona myself and was in the hospital. I know how terrible and scary it is." But, says Pieters, "it is also sad that you are always working under stress and tension and you do not know where you stand."



The past year and a half has been so hard

Roel Pieters
fight
Pieters realizes that it will be a tough job to keep the musical going. ,,We are a start-up and do not know if we meet the requirements to receive support. That is why we do it on our own with investors (millionaire Marcel Boekhoorn and Paul Huibregtse, ed.). We have to give people the opportunity to visit the musical, even if it is only 250 people who can come and watch. Those are the lucky ones", Pieters chuckles. Then again seriously: ,,Without art, society is really lost. We need art in every form. It has even been scientifically proven that we need it to feel good."
Visitors absolutely do not have to worry about their health, explains Pieters. Investments have been made in brand new air conditioners and air purification and everyone is tested every day. The theater is 'optimally safe', says Pieters. In this way he and his team hope to be able to make a contribution to society.
Text continues below the photo.
About the money that Pieters will have to put down to One the Musical by letting it play, he's not really worried. ,,I will continue to my last cent. I want people to see it, even if it's not profitable," it sounds steadfast.
So Pieters is not afraid of all the costs. But what he does care about is all of his staff and the cast. "These people have barely been able to work for the past year and a half. They have lost almost everything, have used up everything to survive, their savings are gone." Another reason for the producer to keep playing. "With a few matinees during the week, if necessary with 250 people, we can pay those people with that money and what we even add."
In the meantime, Pieters continues to hope for better news from the cabinet. ,,We keep our fingers crossed that we can open completely around Christmas or January", he concludes. "We are fighting."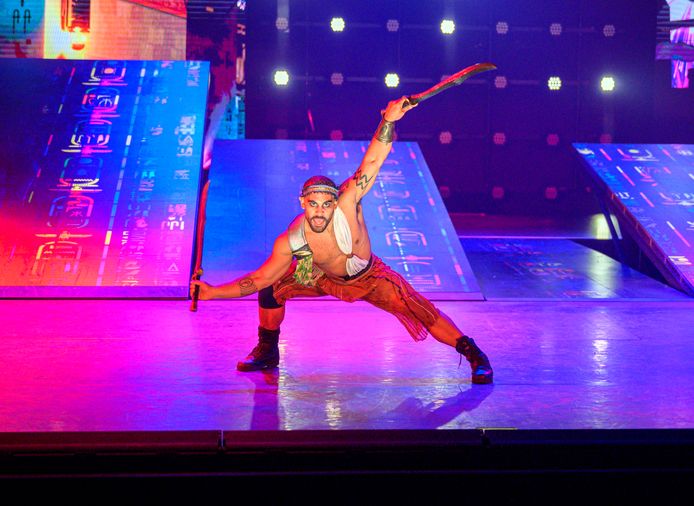 Also listen to the AD Media Podcast:
Watch our Show & Entertainment videos below:
Free unlimited access to Showbytes? Which can!
Log in or create an account and never miss a thing from the stars.

Yes, I want free unlimited access
One de Musical continues to play despite stricter corona measures: 'I will continue until my last cent' | show
Source link One de Musical continues to play despite stricter corona measures: 'I will continue until my last cent' | show