Business
Outgoing minister Blok sticks to gas extraction in the Wadden Sea
The caretaker cabinet continues to insist on gas extraction under the Wadden Sea. That is what outgoing minister Stef Blok (Economic Affairs and Climate, VVD) said on Wednesday during a committee debate in the House of Representatives. According to the minister, there are no options for refusing the license application from the Nederlandse Aardolie Maatschappij (NAM) for gas extraction at Ternaard in Friesland.
Because the Groningen gas tap will be turned off in the coming years, NAM wants to extract gas in smaller gas fields. The gas field at Ternaard, which is largely located under the Wadden Sea, is the largest Dutch gas field that is not yet in production. NAM has submitted a license application to pump up between 4 and 7.5 billion cubic meters of natural gas over the next fifteen years.
At the end of August, outgoing Minister Blok indicated in a provisional zoning decision that he was in favor of gas extraction at Ternaard. According to the minister, natural gas will be needed for the Dutch energy needs in the coming years and the production of Dutch gas will have a lower CO2emissions than when gas is imported.
But nature and environmental organizations expect irreparable damage to nature in the Wadden Sea. Farmers are afraid of salinization of their fields. And residents behind the Waddendijk fear earthquakes and subsidence, which could damage their homes, just like those of the people of Groningen. Prior to the debate, the Waddenvereniging presented a petition against gas extraction, which has been signed more than 46,000 times.
If gas extraction continues, the immediate vicinity of Ternaard will also benefit from the gas revenues. Over the next ten years, the villages around Ternaard will receive 60 million euros as an impulse for the region. The NAM is positive about this and sees Ternaard as an example for future energy projects, which will also benefit the region financially. But mayor Johannes Kramer, (Fryske Nasjonale Partij) of the municipality of Noardeast-Fryslân, told NRC "prefer not to want gas extraction and 60 million euros' 'or gas extraction and that 60 million.'
Also coalition partners against
Various parties, including coalition partners in the outgoing cabinet D66 and the ChristenUnie, spoke out in the debate against gas extraction at Ternaard and repeatedly asked the minister whether there are still ways to refuse or suspend the permit.
But according to outgoing minister Blok, all the investigations that had to be done before granting the permit did not provide any legal grounds for revising his provisional decision. "This is not a political decision, but a licensing," Blok repeated time and again. Potential damage to nature will not change that, he says. "Studies indicate that limited subsidence is to be expected, which will be compensated in a natural way, so that no damage to nature is expected."
That did not convince the left-wing parties, who announced that they would come up with motions to stop gas extraction at Ternaard after all. D66 MP Raoul Boucke was "disappointed" that Blok had not given any commitment or solution and does not want gas extraction in "this unique piece of nature". CDA MP Mulder said he is still considering what the party thinks of gas extraction at Ternaard.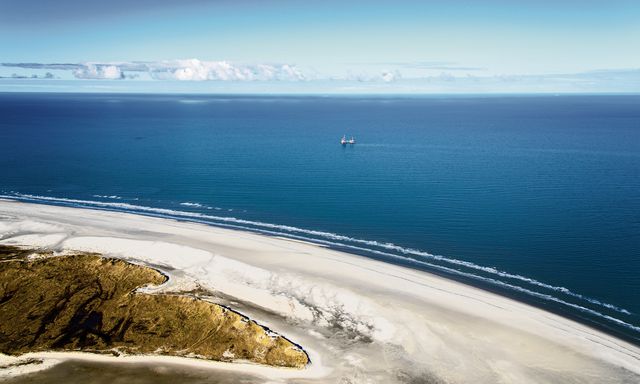 Much misunderstanding about new drilling in the Wadden Sea
In the Frisian Ternaard they fear Groningen situations
Outgoing minister Blok sticks to gas extraction in the Wadden Sea
Source link Outgoing minister Blok sticks to gas extraction in the Wadden Sea