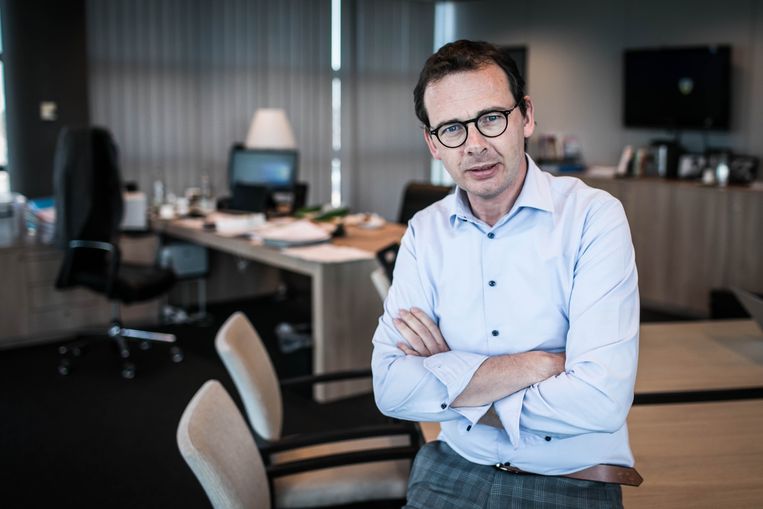 Based on data from recent studies, the Superior Health Council has been able to evaluate that the AstraZeneca vaccine is very effective in preventing serious illness and death in people over 65. "Adding the Pfizer and Moderna vaccines means that there are now three safe, effective and equivalent vaccines to vaccinate this most vulnerable target group," said a press release.
In total, the vaccination centers will be able to invite 95,600 people this week for vaccination in the week of March 15. "According to estimates, 76,600 health care providers still need to be vaccinated in the week of March 15. It will therefore also be possible to invite at least 18,900 people over 65 for vaccination. Vaccines that cannot be administered to healthcare providers should also go to people over 65 as much as possible. "
"The numbers mentioned already take into account a very late unannounced report from AstraZeneca that they are supplying 13,900 fewer vaccines for Flanders this week," the agency says.
"Keeping less reserves for Pfizer vaccines will further accelerate at the end of March. In the meantime, all available Pfizer vaccines will continue to be used in care facilities, including to vaccinate people over 65 in the assisted living apartments, "it continues.
Healthcare and Health had already started phasing out Pfizer supplies for the second dose. By going even further and only stocking up on vaccinations one week ahead, the vaccination centers will be able to administer more vaccinations with Pfizer in the week of March 29 than would otherwise be scheduled for the week of April 5.
Earlier, Flemish Minister of Health Wouter Beke (CD&V) announced that all over-85s in Flanders – there are 32,800 – will soon receive a vaccination invitation in the mail. People over 85 who do not live in a residential care center can be vaccinated from 15 March.
"Thanks to the advice and the decision we will make, we can start vaccinating this group two weeks earlier, and that is a good thing," said Beke. "If we can accelerate this group, we can accelerate everything. But of course everything depends on the deliveries. "
'Over-65s vaccinated two weeks faster'
Source link 'Over-65s vaccinated two weeks faster'