Education
Parents do not support children enough in media use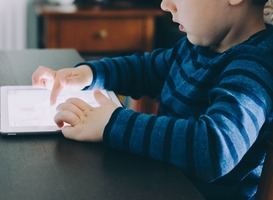 The parents mainly keep an eye on the media use of their children from a distance. They use media to calm their children, to combat boredom or to give themselves the opportunity for other activities. Working from home due to corona may play a role in this.
Children's media use is increasingly taking place out of the sight of parents. They watch videos in their room on their phones or play games with headphones on. This makes it more difficult for parents to talk to their children about media use. The survey shows that only 27 percent of parents have talked to their child about experiences with social media, internet and gaming in the past month.
Parents must be well informed
According to the researchers, it is important that parents are well informed about the media use of children and are aware of the consequences for their development. There is a role in this for professionals with knowledge about youth and media, such as youth media coaches, reading consultants at libraries, teachers and employees of neighborhood teams.
"Children have access to media at an increasingly younger age, but that does not mean that they can of course use it in a safe and promising way", says Peter Nikken, specialist in youth and media at the Netherlands Youth Institute and involved in the research as a lecturer. "Children often have little idea of ​​how to choose a good social media password, post videos safely and what can go wrong on the internet. Especially for children between seven and ten years old, those first steps in the online world are still difficult. "
By: National Education Guide
Source: Netherlands Youth Institute
Parents do not support children enough in media use
Source link Parents do not support children enough in media use