From Tuesday, February 23, there will be a wonderful new documentary on Netflix for football fans and sports fans in general. PELÉ is about the life and football career of Brazilian Edson Arantes do Nascimento, still considered the best footballer ever.
We are now used to mentioning Pelé in a row with Diego Maradona and Johan Cruijff. These are the three most influential football players ever, according to the classic football books. A lot is known about Maradona and Cruijff, including an archive full of images. But who is that Brazilian who scored everywhere and became world champion three times? And what made him so good?
Documentary PELÉ on Netflix
You get an answer to that in the Netflix documentary, which you can safely consider as the football equivalent of The Last Dance. In basketball, Michael Jordan is the greatest and most successful. In football Pelé, albeit in a completely different time.
In 1958 Pelé became world champion for the first time. The 17-year-old child prodigy scored two goals in the 5-2 win of home country Sweden. Later he won the biggest football prize twice more. The footballer could play in any position he could, he scored 1283 goals in 1363 games during his career and even as a goalkeeper the 'black pearl' stood his ground.
World Cup history and the history of Brazilian football
Football is a religion in Brazil. The English introduced the game at the end of the 19th century, but the Brazilians soon developed their own style. With their frivolous and festive way of playing, they conquered the stiff English in no time. Especially the black footballers could do anything with the leather marble, but they were precisely banned from the national team of Brazil for decades. It wasn't until these players were embraced that the 'Canaries' became truly divine.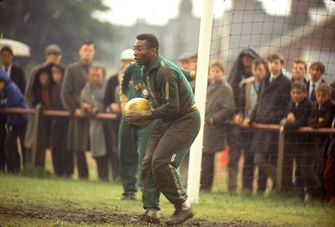 Stars like Zizinho and Garrincha gave the football color, Pelé became the greatest. This history alone makes the Netflix documentary worth watching. For years the Brazilians were the world's best footballers, but time and again they failed at major tournaments. This changed from 1958, after more professional preparation than ever and a promotional tour through Europe. These history stories alone are reason enough to watch the documentary on Netflix.
Football equivalent of The Last Dance
But of course the career of Edson Arantes do Nascimento is central, both at his club Santos and the national team. The concept at PELÉ is the same as that of The Last Dance about Michael Jordan: the very best and his way to the greatest successes. Never-before-seen visual material has been used.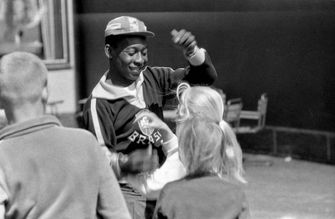 PELÉ can be seen on Netflix from Tuesday 23 February. The documentary is directed by David Tryhorn and Ben Nicholas and produced by Academy Award-winning filmmaker Kevin Macdonald.
7 surprising and inspiring sports documentaries on Netflix
Spotted a mistake? Mail us. We are grateful to you.


PELÉ, the football equivalent of The Last Dance
Source link PELÉ, the football equivalent of The Last Dance