Netherlands
Pentagon chief called China for fear Trump would start war Abroad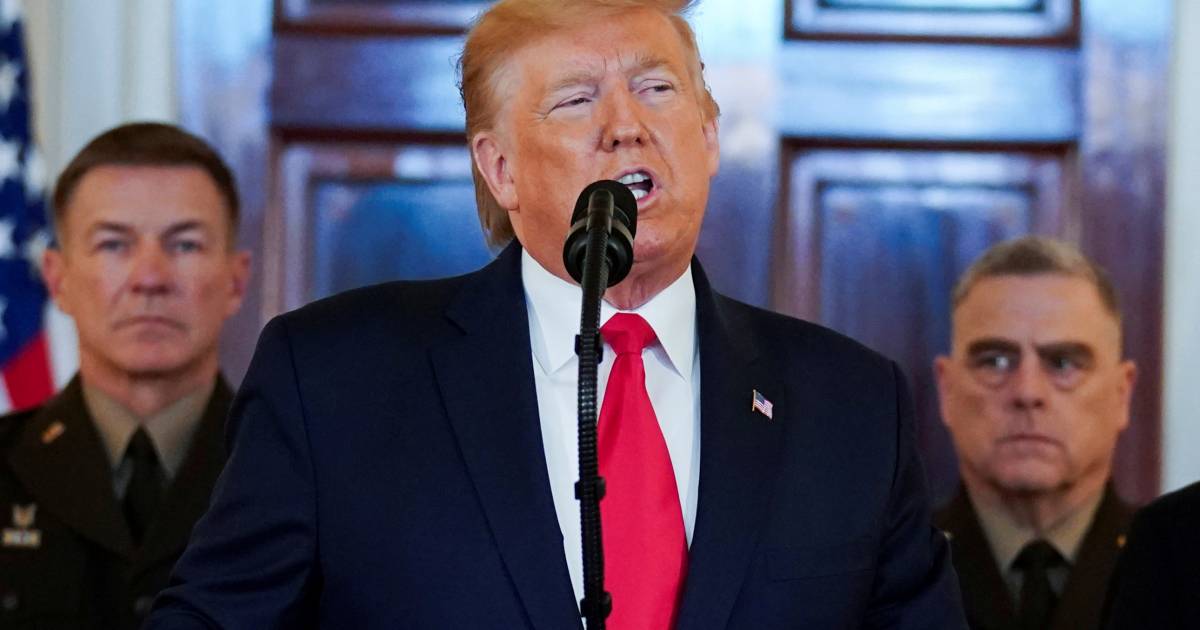 A Pentagon executive is said to have had secret contact with China in Donald Trump's last months as president to prevent a war. He is also said to have taken other measures against the unpredictable behavior of the then US president. That's what journalists write from The Washington Post in a book to be published in the coming days.
US Army Chief of Staff Mark Milley surreptitiously took the initiative to call his Chinese counterpart to assure him that the United States would not attack China, write Bob Woodward and Robert Costa of The Washington Post in their book peril.
Phone calls
When US intelligence determined that China deemed a US attack possible, Milley is said to have first called Chinese General Li Zuocheng on October 30, 2020, just before the election that Trump would ultimately lose. The second meeting took place on January 8, 2021, Woodward and Costa said, two days after the storming of the Capitol.
Milley would have wanted to assure Zuocheng that the United States was "stable" and would not attack. If an unexpected attack were to come, he would immediately warn the Chinese general.
erratic behavior
In addition to the secret calls to China, other matters also come to light in the book. For example, Milley once called the staff together to emphasize that he must first be informed if Trump would order a nuclear attack. He also asked then-director of the CIA, Gina Haspel, and the head of the NSA, Paul Nakasone, to keep an eye on the president's "erratic behavior".
According to the passages passed by The Washington Post and CNN, General Milley also made his staff promise that after Trump's election defeat, they would not immediately listen to extreme orders from the president, including about the use of nuclear weapons.
Excessive Powers
"Some feel that Milley has overstepped the mark and given himself excessive powers," write the authors of peril. 'But he himself is convinced that he has taken the right precautions to prevent a historic rift in the international order, not to go to war with China, and to stop the use of nuclear weapons.'



For the record: I never thought of attacking China

Donald Trump
Trump himself has already responded. He called the coverage of "idiot" Milley "made up" in a statement, but also said Milley would have to be tried for high treason if the story were true. "For the record, I never thought of attacking China," said the former president.
Check out our most viewed news videos in the playlist below:
Free unlimited access to Showbytes? Which can!
Log in or create an account and don't miss out on any of the stars.

Yes, I want free unlimited access
Pentagon chief called China for fear Trump would start war Abroad
Source link Pentagon chief called China for fear Trump would start war Abroad