Lifestyle
Poor children face birth disadvantages, new research discovers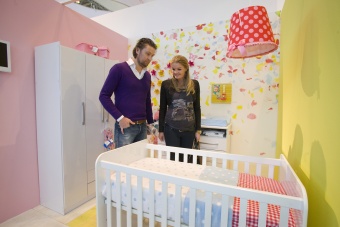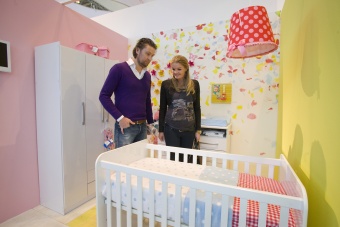 According to a new study by the Erasmus Graduate School of Economics reported in Volkskrant, poorly raised children lag behind their wealthier peers early in life.
A survey of 153,000 children between the ages of 0 and 14 found that children with wealthier parents were generally better in terms of health, behavioral issues, and education.
Researchers at Coen van de Kraats and Bastian Ravesteijn investigated anonymous data from doctors at the Dutch National Statistical Office CBS, Child Health Centers and schools in four different regions of the Netherlands. They focused, among other things, on the relationship between child poverty and weight, language development and psychological problems.
Early indications
You can see the difference between children from an early age. By the age of two, children should be able to say two-word sentences, such as "Grandma Like." In high-income households, 95% of children meet this criterion. But only 80% of children in poor families do so.
"If you go to school because of language or speech delays, it will be harder to catch up and the delays will continue," Ravesteijn told NOS in an interview.
And it's not just about Dutch commands. Children can be tested in other languages ​​at the Consultation Bureau, a parliamentary infant clinic.
Cause
The stress of poverty also plays a major role. Cheap foods are often nutritious and can cause health problems. Researchers also say that parents who work long hours may have less time and energy to take their children to the park to play and talk.
Poverty itself can lead to people with low IQ. Other studies have shown that when people are no longer poor, they score better on cognitive intelligence tests.
intervention
Researchers are looking at some ways to help make a difference. But they say they aren't always implemented.
"All municipalities want to reinvent the wheel and can ignore working programs," says Ravesteijn.
He cites quality early childhood education as one way to help children. Understanding how to make better choices for children can also help by paying to allow poor children to join sports teams and participate in better educational programs for parents. there is.
Inequality is a long-standing problem, but researchers say that what to do with inequality is not well understood. "We can't solve it yet, but we can better understand it. If you catch it early, it will improve the situation and ensure that these kids will also work. It is possible, "says Ravesteijn.
Thank you for donating to DutchNews.nl
The DutchNews.nl team would like to thank all the generous readers for their donations over the last few weeks. Your financial support has helped extend the scope of the coronavirus crisis in the evenings and weekends and keep you up to date with the latest developments.
DutchNews.nl Was free for 14 years, but without the financial support of our readers, we cannot provide fair and accurate news and features about everything in the Netherlands. Your contribution makes this possible.
If you haven't donated yet but want to donate,
You can do so through Ideal, credit card or Paypal.
Poor children face birth disadvantages, new research discovers
Source link Poor children face birth disadvantages, new research discovers