Education
Postponed driving test can be made up until the end of March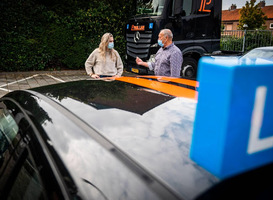 Driving tests and tests that were scheduled for the period from December 15 to January 19, but have been postponed due to the lockdown, can be made up until March 31. This has been reported by the Central Office for Driving Licenses,
In the period from December 15 to January 19, a total of 190,000 exams, tests and driving tests will be postponed. Special places are available for this in the reservation systems, which have been open again for catch-up exams since Friday, December 18, according to the CBR.
Catching up exams is done at no extra cost at the CBR. For postponed exams from 2020, the 2020 exam fee will continue to apply next year.
The exams that were already scheduled from January 20, will continue as usual. They can be canceled or moved free of charge, for example if a trainer knows that his candidate will not be able to drive on time.
By: ANP
Postponed driving test can be made up until the end of March
Source link Postponed driving test can be made up until the end of March