Tech
Preview: FIFA 22 is especially better on new game consoles | Tech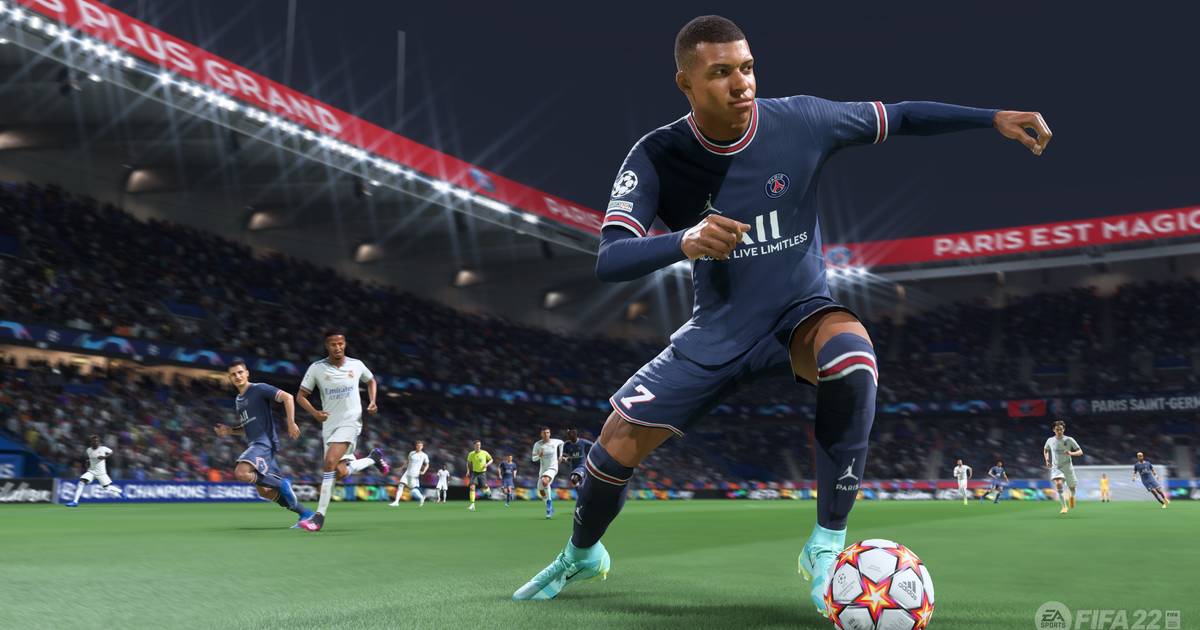 We were already able to get started with FIFA 22, which promises to be the first 'real' next-gen edition in the game series.
Read the full version of this hands-on at Tweakers.
Football is a sport of moments. The moment a decisive goal is scored, players and fans go into a short-lived ecstasy. That moment should also be felt in football games. Scoring should therefore be more beautiful, better and more spectacular than ever in FIFA 22.
If you think you've read this before, you're right. Making football as spectacular as possible is a recurring promise of EA Sports' annual FIFA game. Yet this year promises to be different and the reason can be guessed. FIFA 22 is the first game in the series to be available immediately for the newer platforms upon release.
That means: steps forward in all kinds of systems. EA Sports recently presented these innovations to media and fans. They were also able to play an early version of the game.
Players better captured
The term you will probably hear most often in the run-up to the release of FIFA 22 is hypermotion. This is a hip name that belongs to the innovative way in which EA portrays football and soccer players.
For example, there is a new recording method used for FIFA 22, which tracks and records entire 11v11 matches. That means you pick up all kinds of moves that you wouldn't notice in a closed setting like a hall, where you have players record specific movements.
More body language
Just like every year, teams and their players have to look more realistic and credible than ever in this FIFA. That applies to their looks, but also to the way they behave. Under the title Tactical AI computer-controlled players have to choose better position and make running actions. In particular, the performance in zone defense should be a lot better.
As for the players themselves, FIFA 22 promises to take a step, especially in behavior and facial expressions. Players will show more body language by, for example, pointing, asking to indicate the ball or reactions to events in the match. There will be a clear difference in emotion on the faces.
Only for next gen
However, the features mentioned so far only apply to the PlayStation 5, Xbox Series S/X and Google Stadia version. Other versions, including the PC version, have to make do with a less extensive feature package in both audiovisual and gameplay areas. The explanation: EA wants to keep the minimum system requirements low, to give all PC gamers the chance to play FIFA 22.
It's a makers' choice that undoubtedly doesn't sit well with PC gamers with decent PCs, because it means they've been sentenced to the last-gen version this year.
Better goalkeepers
Fortunately for them – and gamers with older consoles – there are also many features that both versions of FIFA 22 have in common. One of the most notable of these revolves around the goalkeepers. This is also a topic that comes up almost every year around FIFA.
The performance of goalkeepers is important and unfortunately not as strong every year. Also this year there is a refresher package ready, with which keepers are provided with better saves, more personality in their game and a lot of new animations. All with the aim of leveling up their game and making it look more realistic.
Although it's still a bit early to say, we can already say that you will notice these changes clearly in the gameplay. Not only do goalkeepers catch a lot, they also do it in more different ways than before: the increased number of animations is clearly visible.
dribbling
Also in dribbling something changes this year. Players should be able to make more use of their speed thanks to Explosive Sprint. This should make sudden accelerations a lot more effective. That is certainly a danger, because speed has reigned supreme in FIFA in recent years: it is not for nothing that millions of Ultimate Team players have been building their teams for years with many very fast players.
The new way of sprinting is clearly noticeable in the gameplay. The first few steps of a player initiating a sprint are clearly faster, so doing such an acceleration at the right time can indeed make a difference. It does seem that the further gameplay feels a bit slower because of this.
more tactical
Things also change before and after the games. For example, players can set tactics in advance per half of the field. So you can let your team hunt more aggressively on your own half or use a different way of passing, where you take less risk in your own half than on the opponent's half.
As always, after the match, you can view all kinds of statistics, but these are more detailed this year, so that you can analyze a match better if desired.
Preliminary conclusion
If anything has become clear after the presentation and the first few games with the beta version of FIFA 22, it is that this FIFA leaves all previous versions visually well behind, mainly thanks to a large number of new or improved animations. Whether that also results in a better game remains to be seen.
Experience shows that football games can change quite a bit in the period between the first tests and the final release, so that a game that currently feels slightly slower than its predecessor could turn out very differently. In addition, we are waiting for more information about the innovations in game modes such as Ultimate Team and Career.
Watch our tech videos below:
Free unlimited access to Showbytes? Which can!
Log in or create an account and don't miss out on any of the stars.

Yes, I want free unlimited access
Preview: FIFA 22 is especially better on new game consoles | Tech
Source link Preview: FIFA 22 is especially better on new game consoles | Tech