Education
Red Cross starts campaign again to cheer up young people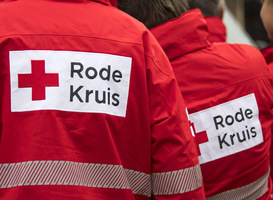 Then the Red Cross organized the so-called # skipdecoronadip challenge, because many young people between the ages of 16 and 30 said they regularly suffer from loneliness and gloom during the lockdown. In April there will be the # skipdecoronadip theme month.
"I see that many young people today suffer from stress, loneliness or a lack of motivation. During the #skipdecoronadip theme month, we give them tools to deal with this," says psychologist Madelon Bronner.
Young people who have registered will work on a theme every week for four weeks. Psychologists from the Red Cross provide tips, information and exercises to feel better about yourself.
The theme month can be followed from April 5 via the Instagram channel of the Red Cross. Young people who want to exchange experiences can do so via a special private Instagram group.
By: ANP
Red Cross starts campaign again to cheer up young people
Source link Red Cross starts campaign again to cheer up young people