Education
Report temporary school closure due to coronavirus via school closure hotline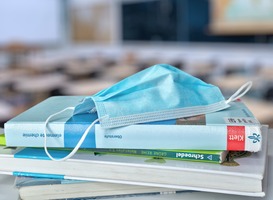 School closure notifications are tracked in a dashboard. With this dashboard, the Inspectorate and the Ministry of Education, Culture and Science keep track of the consequences of corona for schools and the continuity of education at both national and regional level. The reports from the dashboard provide information to make policy where necessary. For example, to prevent learning delays.
After the report, the contact inspector can contact the board or the school to discuss temporary solutions for the continuity of education and prospects.
Do not report class in quarantine
The hotline is intended for schools in primary, secondary, special education and institutions for secondary vocational education. Schools for primary, secondary and secondary education only need to report when it comes to closing the entire school or location. MBO institutions only need to report if it concerns an entire department or study programme. There is no need to report if a class is quarantined.
Report school reopening
Will the school or institution reopen? Then the Inspectorate would like to know this as soon as possible because of the current and representative picture in the dashboard and the reports. Reporting a reopening is also done via the reporting point.
Internet School file
For secure registration, the hotline is included within the secure environment of the Internet School Dossier, a website of the Education Inspectorate.
By: National Education Guide
Report temporary school closure due to coronavirus via school closure hotline
Source link Report temporary school closure due to coronavirus via school closure hotline