Education
Researchers can submit a dissertation for the Boekman Dissertation Prize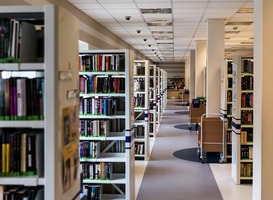 The Boekman Foundation is organizing the Boekman Dissertation Prize for the fifth time for the best Dutch PhD research on art, culture and society. The prize consists of a cash prize of 10,000 euros and is intended to make recent results of scientific research in this field known to a wide audience.
Art, culture and policy
For the Boekman Dissertation Prize 2021, researchers in the field of art, culture and policy can submit their dissertation from 2018 and later for competition until 15 September 2021. The prize is awarded every three years and for this year too the Boekman Foundation is looking for the best dissertations at a Dutch university. The Boekman Dissertation Prize for art, culture and policy is a joint initiative of the Boekman Foundation and NWO.
The Boekman Dissertation Prize is intended to disseminate important results of recent research to a wider circle of potential users and thus increase the quality of cultural policy. Are you graduating or are you aware of a promotion in the field of the Boekman Foundation? Then visit the website of the Boekman Foundation.
Boekman Dissertation Prize
The dissertation prize is named after Emanuel Boekman, who was the first in the Netherlands to obtain his doctorate on 6 June 1939 on the relationship between government and art and consists of a sum of 10,000 euros. In addition, Boekman magazine will devote attention to the theme of the winning dissertation in the year following the presentation.
By: National Education Guide
Researchers can submit a dissertation for the Boekman Dissertation Prize
Source link Researchers can submit a dissertation for the Boekman Dissertation Prize