Netherlands
Responses to the education master plan: 'A basic approach should be seriously considered' | reader letters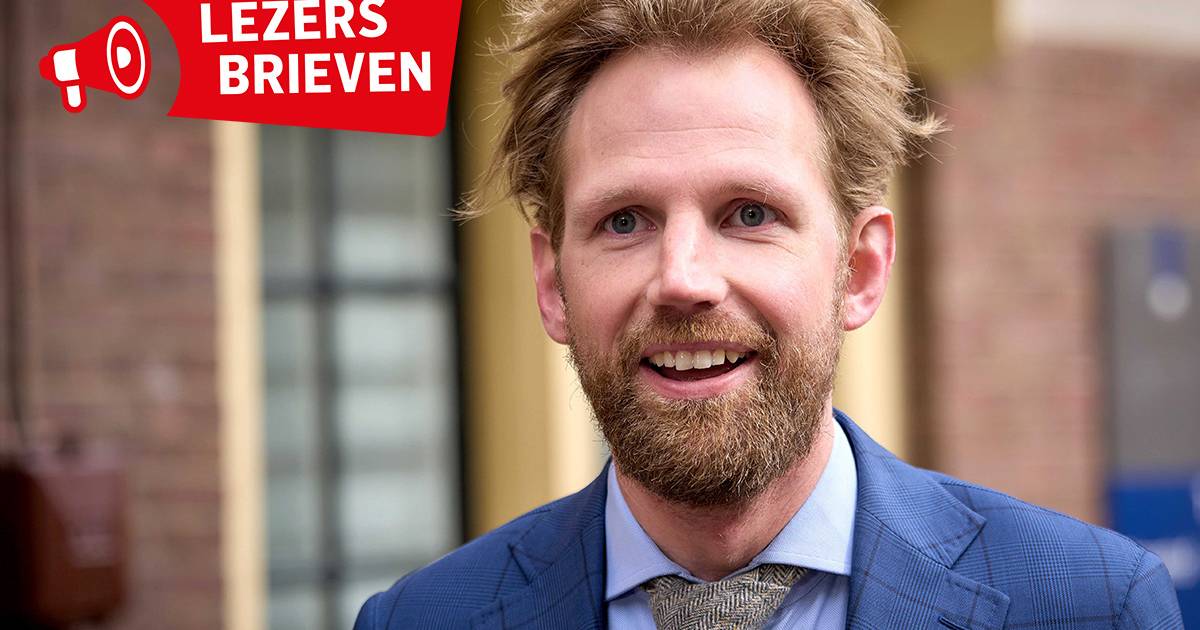 'Why are the safelanders and those who have exhausted all legal remedies not immediately returned?' and 'with the recall of Johan Derksen, the lowest point of Dutch television has been reached': these are some reactions to news topics that interest readers. Below are the letters to readers that appeared in the newspaper of Friday 13 May. You can send in a response yourself via letters@ad.nl.
Help to schools | Plan has not yet been implemented or a new idea will follow
'Help to schools to boost language and maths' (AD 12-5). Minister Wiersma allows the education glass to be half full with a structural amount of 1 billion euros. Sounds promising. But to go around schools like Superman with flying brigades seems a bit too energetic to me. New twists and turns are constantly being made to combat backlogs. The NPO plans (National Education Program) have barely been implemented before the next emergency plan is rolled out. The Education Inspectorate believes that the teacher should retrain and Wiersma sees 'the solution' more in external auxiliaries from society. And that while the teacher shortage is still increasing and the inequality of opportunity has become an impossible bump. Perhaps a serious look should be taken at an approach to the basics, namely that of the education system in the Netherlands. There are many more opportunities there to boost education and allow the teacher to flourish with his students. I wonder where we will be in two years.
Kees Francino, Neighborhood at Duurstede.
Asylum seekers | Even those who have rights end up on the street
'Tents for emergency shelter asylum seekers' (AD 12-5). Anger, disgust, unacceptable. All reactions from the House of Representatives. How hypocritical. There are many modern Polish 'slaves' walking around on the street with whom we do not want or cannot do anything. People we use because there is a staff shortage. When we no longer need them, many of them end up on the street. They often have no right to anything and are hunted because they are not allowed to sleep on the street. And what about the people who do have rights and who live and sleep on the street? Do we make sports halls or living space available to them? There is silence in the House of Representatives about this.
Arnold van Reeuwijk, Hazerswoude.
Asylum seekers II | Close the borders temporarily
The asylum seekers' centers are packed. Why are the safelanders and those who have exhausted all legal remedies not immediately returned? The Refugee Foundation and COA may want emergency shelter to be available everywhere, but if there is none, the borders will probably have to be closed temporarily.
Erik Veerman, Woerden.
Today Inside | Are we in it after all
With the recall of Johan Derksen, the lowest point of Dutch television has been reached. The fact that Talpa lets himself be held hostage by him shows that this is the greatest PR stunt of all time. Everything revolves around one thing: money. And there will soon be another book with the crocodile tears of the gentlemen who can't get enough of it. Herman Kuiphof once said: 'Have we fallen for it after all!'
Dennis Plantenga, Haarlem.
Today Inside II | Crazy, crazier, craziest
Derksen back on TV. Has a new Heintje Davids emerged after 47 years? It was crazy, it's crazy and it's crazy now.
K. Terleth, Amstelveen.
Today Inside III | Well say, Miss Arrogance?
In the interview with Johan Derksen (AD 12-5) he mentions Sigrid Kaag Miss Arrogance 2022. He may say that, but shall we call Johan Derksen Mister Revolving Door 2022 from now on?
Rob van Kralingen, Rotterdam.
Eurovision Song Contest | Rotterdam again?
Due to the geopolitical relations, Ukraine is the towering favorite for the final victory of the Eurovision Song Contest. But how should that be if Ukraine as the winning country has to organize the festival next year? I think they better spend the money from a prestigious festival on reconstruction. Can't that party be held in Rotterdam again?
Emil Maier, Groenekan.
Free unlimited access to Showbytes? Which can!
Log in or create an account and never miss a thing from the stars.

Yes, I want free unlimited access
Responses to the education master plan: 'A basic approach should be seriously considered' | reader letters
Source link Responses to the education master plan: 'A basic approach should be seriously considered' | reader letters