Tech
Review: In Deathloop you experience the same, deadly day over and over again | Tech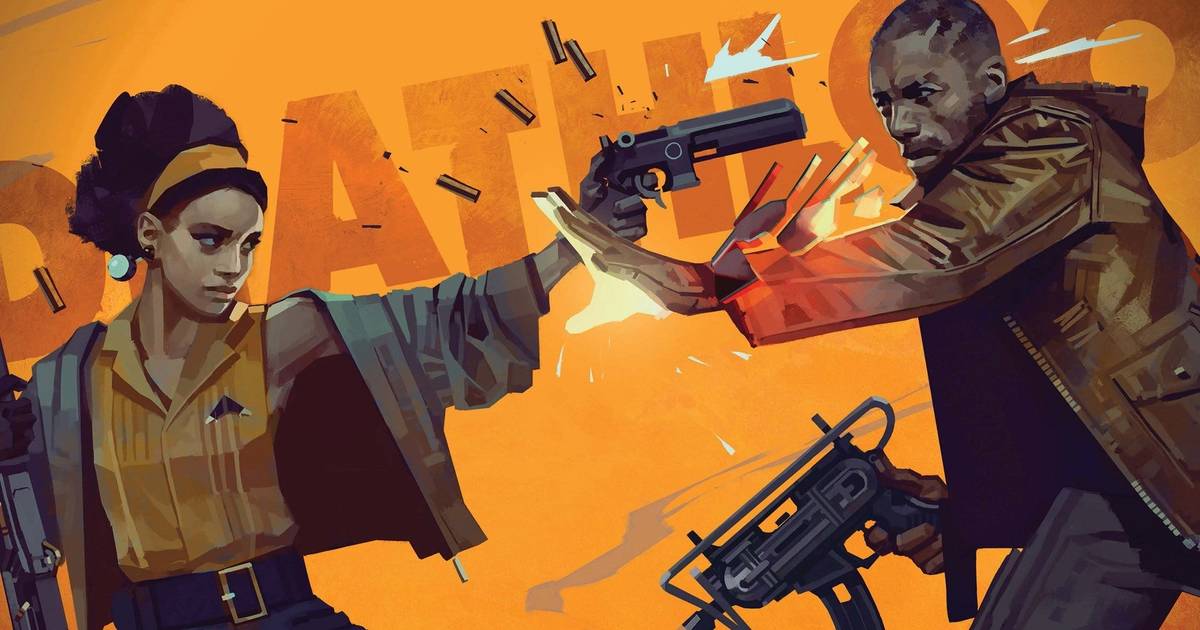 In the new game Deathloop, you have to play the same day over and over again, until all the bosses are dead. That is more varied than you think.
As a big fan of the games that the French Arkane Studios has delivered in recent years, we could death loop not quite place. Our displeasure lasted until we were allowed to play ourselves: then the penny dropped. We are now just as excited about death loop as about other games from the studio. In fact, it's their best work.
Central to the game is the 'loop' from the title. You play as Colt, who wakes up with amnesia on the beach of the island of Blackreef. On that island you are trapped in a daily repeating time loop. You experience the same day over and over, regardless of whether you get shot halfway through or survive the day.
Colt tries to break that constant repetition. This is only possible by disabling certain people within 24 hours. That are the visionaries, or the bosses from the game, who are usually well protected, hidden in the corners of the island, surrounded by their soldiers.
Then there's another factor: Julianna. She is also a Visionary, but a special one. First, she talks to you through the headset your character is wearing. She and Colt are the only ones who can remember all previous time loops. But she also knows what happened before the game started, and she's on your list of enemies to defeat.
Gradually you learn more
The story unfolds along the way, during your many forays on Blackreef. A lot is in the conversations between Colt and Julianna, but there is much more hidden in the game world. This way you learn a surprising amount from the small conversations that Eternalists with each other, but by far most of the information you get from documents, recordings, chat messages and notes that you come across in the game world.
You start by carefully exploring different parts of the island, with the game guiding you by handing you the first missions. This way you learn that Arkane has worked out a remarkably simple, but very effective set of properties for you. And with that you always get all kinds of upgrades.
Supernatural powers
Colt gets more and more supernatural powers, which are hidden in a bracelet. For example, there is Shift, which allows you to teleport yourself a few meters further in the blink of an eye. It looks like a power from Arkane game Dishonored. Here the utility is somewhat less, though it is still a very fun tool to play with that is very valuable for the stealthy player.
Other powers can make you temporarily and partially invisible, or allow you to link two opponents together, so that the second will also die if you kill the first.
You lose upgrades
However, it is not self-evident that you can keep the weapons and powers you find. Basically, you start each new day with a clean slate. Fortunately, Colt gradually learns how to save some upgrades. But what you keep is limited, so you have to choose carefully what is important.
By exploring the different zones of Blackreef, you will find clues that will help you further. They lead to new missions. It means that you always have a whole series of missions to choose from. The offer varies. If you find a certain clue, it will lead to a new mission in the overview.
Conclusion
Deathloop's constant repeating may sound boring, but that's definitely not the case. That's a great achievement. Yes, the premise is simple: kill eight bosses and you've won. But before you get there, you have come a long and varied road.
Isn't there anything to criticize about the game? Well, suspiciously little, although there is something to be said for the PC version we played. It has some bugs and stutters sometimes. But the PlayStation 5 version we briefly played earlier didn't suffer from that.
Read the full version of this review on Tweakers.
Watch our tech videos below:
Free unlimited access to Showbytes? Which can!
Log in or create an account and don't miss out on any of the stars.

Yes, I want free unlimited access
Review: In Deathloop you experience the same, deadly day over and over again | Tech
Source link Review: In Deathloop you experience the same, deadly day over and over again | Tech