Netherlands
Rinsing raw chicken actually spreads more bacteria than it removes | Cooking & Eating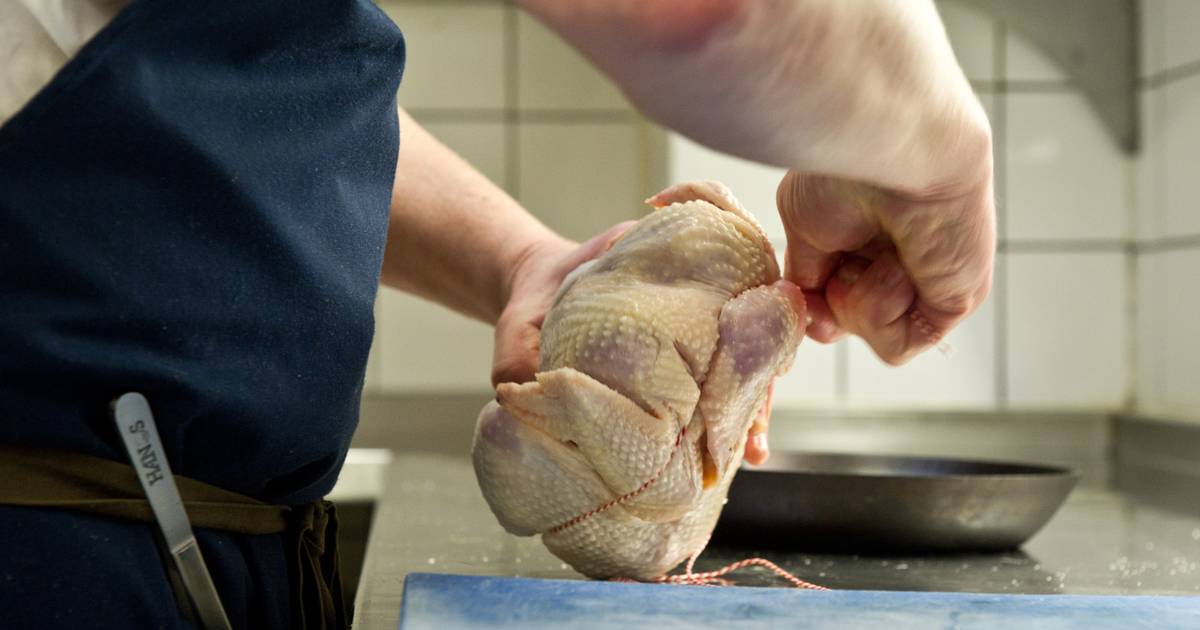 More than a quarter of chicken-eating Dutch people rinse raw chicken under the tap to get rid of bacteria. Logical, you might think, but it is precisely the splashes and juice from the raw chicken that spread the bacteria throughout the kitchen. The Nutrition Center therefore advises against washing raw chicken.
Bacteria on chicken can cause food poisoning. This is usually due to campylobacter or salmonella. Often a person feels very bad for a few days, sometimes it is worse. Vulnerable groups such as pregnant women, the elderly and young children can become more seriously ill from these bacteria. Reason enough for the Nutrition Center to conduct research into how people deal with chicken.
Many people indicate that they wash chicken because they find it more hygienic. But also because they are used to this from home or because they like it better. "We were surprised that more than a quarter of consumers say that they wash raw chicken before using it further," says Wieke van der Vossen, food safety expert at the Nutrition Center.



It's good to know that by doing what you do in the kitchen, you can prevent a food infection

Wieke van der Vossen, Food safety expert
"It is precisely washing chicken that can spread bacteria. Bacteria are found after washing in the sink, on the counter or on the items on the counter, such as a cutting board or knife. Fortunately, the vast majority of people know that you have to handle chicken hygienically. And that you have to heat it through and through."
The Nutrition Center therefore advises against washing raw chicken and rinsing it under the tap. "Unfortunately, chicken is a product that still makes many people sick. It's good to know that by doing what you do in the kitchen, you can prevent a food infection," says Van der Vossen. On the website of the Nutrition Center you can find all kinds of tips to prepare chicken safely.
Especially Surinamese
According to cook Ramon Beuk, washing raw chicken to remove bacteria is 'nonsense'. "Chicken is simply a piece of meat with a lot of bacteria. Avoid coming into contact with raw chicken at all. A good example is people who wash their hands after touching the chicken: they turn on the tap, wash their hands and turn the tap off again. Then the bacteria are simply on your hands again. That alone is already 'killerSo it's not about whether you wash it, but how you wash it.
Beuk also tries to make people aware of this, although this is a challenge for the Surinamese community. "There you will be declared crazy if you don't wash your chicken. Suriname is a warm country and meat often gives off odors. Those odors encourage people to wash." According to many Surinamese, your chicken will remain unclean and not fresh if you do not wash it. "It's a habit that has been passed down from generation to generation. Good luck in changing that."
Wash anyway? Then pay attention to these four things:
1. When washing, make sure that it splashes as little as possible. For example, by carefully submerging the chicken in a bowl of water and vinegar or lemon.
2. Afterwards, clean the counter, any kitchen utensils and all contact surfaces (such as the handle of the water tap) thoroughly with hot water and soapy water. Also flush the sink with hot water.
3. If you dry the chicken, do this with kitchen paper and throw it away immediately after use.
4. Wash your hands thoroughly with soap and water after handling raw chicken. Also do this in between if necessary and after drying the chicken.
Free unlimited access to Showbytes? Which can!
Log in or create an account and never miss a thing from the stars.

Yes, I want free unlimited access
Rinsing raw chicken actually spreads more bacteria than it removes | Cooking & Eating
Source link Rinsing raw chicken actually spreads more bacteria than it removes | Cooking & Eating