Sports
Roosendaal beats Madese Boys, Beek Vooruit throws away opportunities in just five minutes | amateur football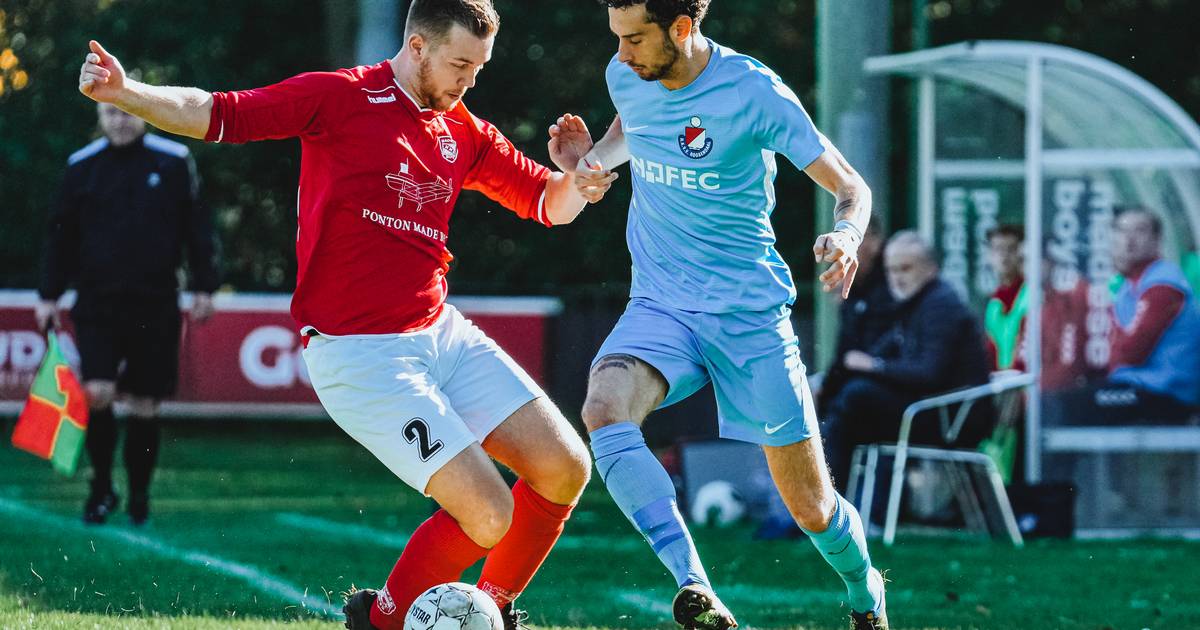 sunday 2ndNot for the first time in the early season, Cluzona had no choice but to try to clear a deficit after the break. Once again it ran into the knife of a counter, witness the 0-2 defeat against VOAB. Beek Vooruit seemed to be the better team on a visit to FC Tilburg, but saw the home club quickly run to 3-0 shortly before half-time. Roosendaal booked her second win in a row at Madese Boys.
Cluzona – VOAB 0-2 (0-1).
Cluzona coach Marcel van der Sloot could be brief about the first half: ,,It was not good. After the break we played great, hit the post twice, came one-on-one with the goalkeeper, but, as so often, you get him to the ears. In my opinion, we were at least entitled to a point."
Kruisland – WSC 1-0 (0-0). 1-0 Ayoub Boudouch.
,,Football it was less against WSC, we dragged him out in battle and effort. I am sometimes satisfied with that. At 0-0 our goalkeeper Michael Korebrits saved twice, on the other side we hit the post. The 1-0 in the 80th minute was a wonderful free kick," said Kruisland coach John Taks.
Rows – RBC 1-4 (0-1). 0-1 Giovanni Moerland, 1-1 Yassin Ben Moussaoud, 1-2 and 1-3 Brian Kruf, 1-4 Moerland.
"A good and solid win. We were never really in trouble, except for a short phase around the equalizer. Furthermore, we were lord and master and we created enough opportunities. Especially after the 1-2 it went very easy," said RBC trainer Robert Braber.
,,I can't fault RBC, just a good team, but the referee decided the game in a negative way for us today. And I normally never complain about a referee," said Rijen trainer Freddy Kruijs. ,,First he disallowed our 1-0 for offside, which in itself was outrageous. Then the 0-1 was one hundred percent offside and he left the linesman standing. Also the 1-2 was not clean in my eyes. Anyway, it is what it is, I can't blame my team. We just did well, the 1-3 and 1-4 fell far into stoppage time. If we play like that, we can beat anyone."
Madese Boys – Roosendaal 0-2 (0-1). 0-1 Luke Frankfort, 0-2 Sam Goossens.
Roosendaal missed half a dozen attackers in Made. Holidays and injuries gave trainer Mark Klippel a lot of reason to think. ,,The substitutes did well, but it was quite a puzzle", says the winning coach. You can also score without real attackers, as the handy and fast left winger Luuk Frankfort quickly showed. He tapped in a low cross well at the far post.
The home team came out of the dressing room excellent after the break, resulting in a huge chance for the equalizer. Matthijs Haanskorf had the 1-1 on his shoe. A great rush by Björn de Bruijn preceded it shortly before, but the youngster shot the ball sky high. A crucial moment, Schuurmans also thought. ,,I saw a lot of those 'just not' moments again. None of these are currently in our favor. That's frustrating, but it's the harsh reality. We simply shoot far too little between the posts."
The highlight in the second half was the goal by Sam Goossens. Goossens steamed up, looked at his fellow players in front of the goal and thought about passing the ball. To his great surprise, the ball landed behind Madese Boys goalkeeper Sebastian de Laat. A coincidence, but a very nice one. And according to Klippel at exactly the right time. ,,It was a great goal, but of course not intended that way. It did give us a boost. Madese Boys kept getting better and better, so we couldn't have wished for a better time to make the 0-2."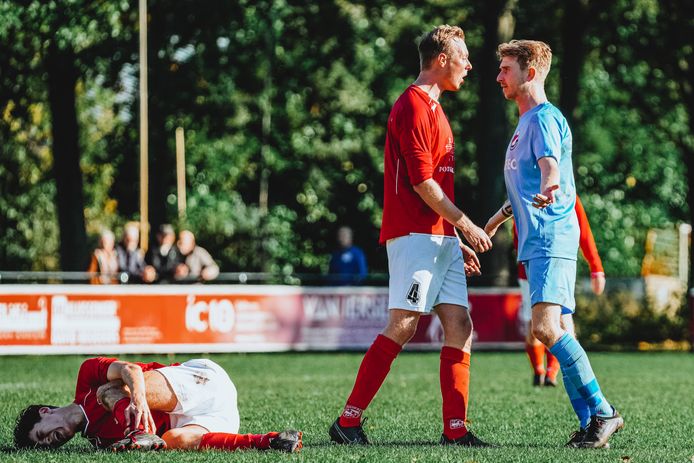 Shortly afterwards, Goossens took red, but Roosendaal's lead was never endangered. ,,That shows the performance of my team. We pull this over the line based on willpower. I also gave them great compliments in the dressing room", said a proud Klippel. Madese Boys also worked their way around, but rarely made it to the enemy target. ,,We started to play more and more opportunistically, with even a tall central defender in the striker. You don't do that out of luxury, but you try to force something," said Schuurmans.
FC Tilburg – Beek Forward 4-0 (3-0). 1-0 Ruhendry Martina, 2-0 Chivanno Pansa, 3-0 Amine Boussihmad, 4-0 Martina.
Between the 37th and 41st minute FC Tilburg suddenly scored on the assembly line. ,,The first chances were ours and we seemed to go into halftime with 0-0, but gave it away in five minutes due to personal mistakes", Beek Vooruit coach Marcel van Helmond was disappointed. Van Helmond also saw his team after the break. dominate: ,,We had plenty of opportunities, but the goal didn't want to fall."
TSC – Bavel 3-1 (0-1). 0-1 Niek Akkermans, 1-1 Raymon Raams, 2-1 Joury den Boogert, 3-1 Bas Blokdijk.
,,A nice pot, although I may be looking through colored glasses," said TSC coach Ad Looijmans. ,,We started stronger, after which Bavel took control of the game. After the rest we gave it a lot of gas. We picked it up well, so we can only be satisfied with the start of the competition." Bavel coach Coen Rijpaaert agreed with Looijmans' words: ,, Opportunities for both teams before half-time, in the second half we were trumped on all fronts. It's still getting used to the power, speed and footballing ability in this class."
JEKA – Uno Animo 5-0 (1-0). 1-0 and 2-0 Koen Vereecken, 3-0 Douwe Zeegers, 4-0 Sam Vogels, 5-0 Zeegers.
,,A good win, Uno Animo completely fell through the ice in the second half," said JEKA coach Ivo van Moergestel. ,,So well deserved, we gave away almost nothing."
Free unlimited access to Showbytes? Which can!
Log in or create an account and never miss a thing from the stars.

Yes, I want free unlimited access
Roosendaal beats Madese Boys, Beek Vooruit throws away opportunities in just five minutes | amateur football
Source link Roosendaal beats Madese Boys, Beek Vooruit throws away opportunities in just five minutes | amateur football