Sports
Rowers stand 'with a heart rate of 180' in the middle of corona minefield: 'This is pretty scary' | Olympics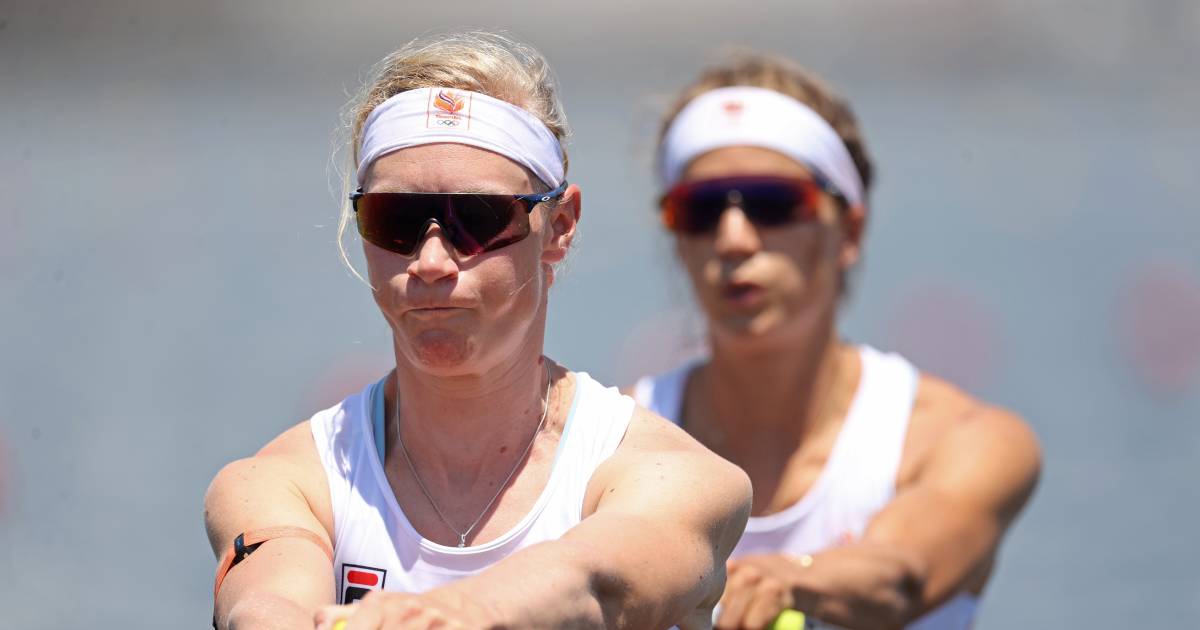 Roesters Roos de Jong and Lisa Scheenaard say they are holding their breath after the positive corona test of Josy Verdonkschot, the head coach of the women. Three members of the Dutch rowing delegation in Tokyo have already tested positive for the corona virus and there are fears that the number will increase.
,,It is now suddenly very close", said Scheenaard after reaching the final of the two-seater. "At first it was a different perspective because it was further away from us. But Josy is our head coach. And then you start to doubt how big the minefield is, considering how careful he always is. It certainly plays a part."
The rowing team was startled earlier in the week by rower Finn Florijn's positive test and another staff member was also found to be infected. On Sunday morning, De Jong and Scheenaard woke up to the news that one of their coaches also tested positive.
"We had a heart rate of 180 in the morning when we woke up and read the app," said De Jong. Scheenaard: ,,You expect to get up differently and you noticed that there was a silence in the room. We wondered how everything is going and if the medical staff could provide us with additional information. But we also had to flip the switch because we had a super important race."



We're getting totally paranoid about it now

Lisa Scheenaard
De Jong and Scheenaard hope that their hunt for medals will not be disrupted. ,,You sort of row the tournament of your life, but in fact the two of you are on your own," said De Jong, who is trying to form a mini-bubble together with Scheenaard. ,,We have been preparing for this for a year and a half, but from now on I try to really enjoy every race. Because what if it's the last? We've given everything for this for five years, it's pretty scary."
Scheenaard: ,,We are now completely paranoid about it. Well, paranoid may be an exaggeration, but at least we're not going to be less careful." De Jong: We are really just the two of us. It's nice to at least have someone. It is also quite lonely at the moment. We know we need each other."
De Jong and Scheenaard recently sat in a bus with Verdonkschot. "Although with a mouth cap and not super close to each other. But apparently you can also get corona in a way that you have absolutely no idea about," says Scheenaard. De Jong: "For now it's fingers crossed. Any day with a negative test is a good day."
Click on the rings below to go straight to all Olympic news, our podcasts and videos, and the full schedule.
Watch our videos about the Olympics below.
Listen to our Olympic podcasts below.
View the complete schedule of the Olympic Games below, where you can see exactly when the Dutch athletes come into action.
Free unlimited access to Showbytes? Which can!
Log in or create an account and never miss a thing from the stars.

Yes, I want free unlimited access
Rowers stand 'with a heart rate of 180' in the middle of corona minefield: 'This is pretty scary' | Olympics
Source link Rowers stand 'with a heart rate of 180' in the middle of corona minefield: 'This is pretty scary' | Olympics