Netherlands
'Russian vaccine Sputnik V for more than 91 percent effective'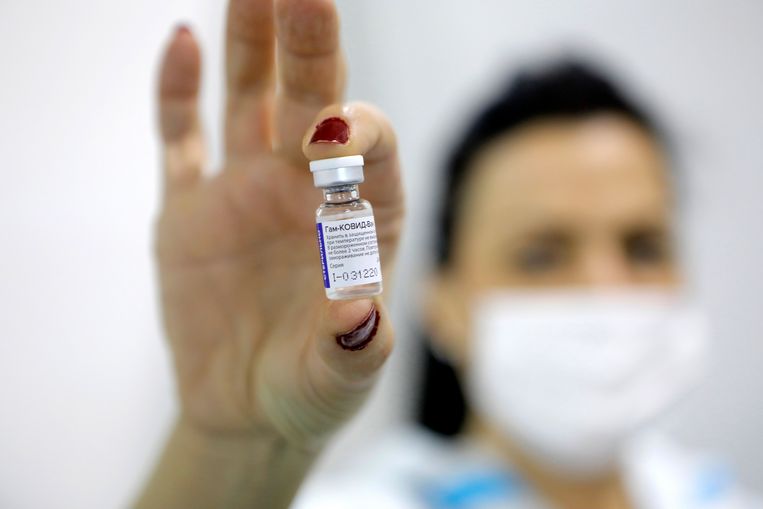 This is according to results published today in the medical journal The Lancet and validated by independent experts.
T.Until now, many questions have been raised about the effect of the Russian corona vaccine. The lack of transparency and reliable studies in particular led to criticism.
But the research in the journal The Lancet now seems to show that there is indeed a solid effectiveness of 91.6 percent. The efficacy is therefore close to the vaccines from Pfizer / BioNTech and Moderna and is even greater than that of the AstraZeneca drug. According to the scientists, this is an interim analysis of the third test phase among 20,000 volunteers.
An effectiveness of 91.6 percent means that there were 91.6 percent fewer cases of disease in the group of vaccinated people than in a non-vaccinated control group.
Serious health problems were reported in a small number of cases, but these cannot be attributed to the vaccine itself, according to the researchers. Other test subjects did report milder side effects, such as flu symptoms and arm pain.
"The development of the Sputnik V vaccine has been criticized for allegedly hastily and lacking transparency. But the reported results are clear and the scientific principle of this vaccination has been demonstrated, "said two British experts, Ian Jones and Polly Roy, commenting on the Lancet article. "This means that an additional vaccine can now be used to reduce the incidence of COVID-19," said the scientists, who themselves were not involved in conducting the study.
Sputnik V is already in use in more than fifteen countries. Russia also wants to register the vaccine in the EU.
'Russian vaccine Sputnik V for more than 91 percent effective'
Source link 'Russian vaccine Sputnik V for more than 91 percent effective'