Professional soccer player Ryan Babel has captured his life story on his debut album as an artist. He also deals with critics such as Johan Derksen on this. "They don't look at how important I am to a game, but how much I have scored."
It is not unheard of for football players to record a record at some point in their career. Johan Cruyff already did that in 1969 with the single Oei Oei Oei (That Was A Loei Again) and Ruud Gullit scored two top 5 hits in the 1980s. The entire national team assisted André van Duin in 1980 on the hit The Netherlands, Who Has The Bal and Hazes recruited the star players of the European Championship 1988 for We love Orange. In recent years, the folk repertoire has given way to hip-hop. Well-known rapping football players are Memphis Depay, Royston Drenthe, Eljero Elia and Ryan Babel, who scored a top 10 hit under the name Rio in 2008 with Eeyeeyo, a collaboration with, among others, Ali B. Thirteen years later, he delivers the debut album under his own name The Autobiography – Chapter 1 off.
The professional player is relaxed in his chair in an Amsterdam hotel lobby when he talks about the creation of the record. He came up with the idea for a complete hip-hop album after a conversation with Mike Verweij, sports journalist of The Telegraph. "At one point I did interviews with a few journalists about what they thought of my short time at Ajax," he says, looking back on the start of the first lockdown, in the spring of 2020. didn't go very well there. That also affected my game." Verweij suggested to Babel to write an autobiography, in traditional book form. "Intensely it was still too early," said Babel, although Verweij claimed that it was good to start that process in the lee.
Too early for an autobiography
Still, a book didn't feel right to Babel. However, in a record studio he felt like a fish in water, so he chose to make an album. "That was a similar process," he says about writing the songs. "A lot of talking with the producer and the writer who helped me with the formulation of the lyrics. It was like a therapy session." Moreover, recording rap songs seemed to him the best way to share his story with aspiring football players and musicians. "When I say to rappers and football players: 'This book will change your life'they're not going to pick it up. But a song can inspire them when they listen to it."
One of the main themes on The Autobiography – Chapter 1 is how to handle money smartly as a young person. As a boy, Babel had no money to make, until he ended up at Ajax as a teenager. "I got 15,000 euros a month," he remembers. Babel's parents put most of it in a savings account and gave him a thousand euros every month. "I lived at home and didn't have to pay any bills, so if you can spend a thousand euros a month, that's fantastic." They also advised him to set aside half of that money. That's how they taught him the value of money. "My parents made sure I kept both feet on the ground. It helps that by nature I am not crazy about publishing, although I have of course also done crazy things."
Everyone has an opinion about Ryan Babel
Ryan Babel moves from Ajax's youth division to the real thing in 2004. A year later he plays his first international match as a member of the Dutch national team. The footballer himself is the first to admit that he has been widely criticized throughout his career. "If you step back and see what people think of Ryan Babel, the overall picture seems to be that I was never good enough. That I've never been a very good football player. You'd think you wouldn't be relevant enough to talk about every day, but I'm still being talked about every day." Despite this, he played for clubs such as Liverpool, Fulham, Beşiktaş and Galatasaray. "Does that say more about me or about the clubs and trainers who had confidence in me?" he wonders.
At 28, he opted for the big money when he exchanged Turkish club Kasımpaşa for Al-Ain in Abu Dhabi. "Those years before that I was fighting myself back in the Dutch national team. There were times when I think I deserved a chance to come back, but they never came. OKeIf I'm not looked at anymore, I can change my course. Then I don't necessarily have to make decisions to stay in the picture or to do what people expect of me. Sure I went there for the money. It made sense. Nine out of ten people would'don't decline an offer. I no longer played in the Dutch national team and I was no longer written about, so it was an easy choice. But when I made that choice, I still got a lot over me. Suddenly I was in the spotlight again. 'What does 'huh?' Everyone had in ééonce an opinion."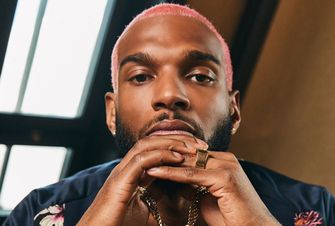 Johan Derksen is untouchable
When Babel stopped at Al-Ain, he didn't know if he would ever be on a football field again. After all, the reputation of the club was not very good. "You realize that if you don't find a club now, your careerecan just be over abruptly. You are in a phase where you are trying to stay fit without purpose. That is much more difficult. You want to continue. I was 29 then. It was way too early to stop. I didn't know if a club still wanted me. That happens a lot when you go to the Middle East. Was I still interesting enough? That took two, three months, until they asked: 'How's Ryan? Does he still want to play football?' Yes of course!" Finally he was welcomed by deportivo de La Coruna. "I had to come from deep down. I trained very hard."
The criticism he received for his move to the United Arab Emirates features prominently on Babel's debut album. In any case, several commentators get a blow from the pan, including Johan Derksen. "He is someone who always has an opinion, or 'whether it is justified or not", says Babel. Especially the infamous statement by Derksen about Akwasie went wrong with Babel. "He is in a position that he can just say anything, without responsibility. Without thinking what effect it has. He felt untouchable at that moment, because he thought: 'I'm never called to account anyway.' That moment brought about a lot and then says 'ie still: 'Can't you take a joke?' That's where he went wrong. No, those are not jokes."
Ronaldo also needs a pat on the back
Babel does not think highly of Dutch football analysts, specifically those of Veronica Inside. "If you look at the arrogance with which they talk about players, you would think that they had five Ballon d'Ors have won or five World Cup's. Who do we allow ourselves to be influenced by? That determines with which eyes we look at football. In Great Britain you see that only people are in that place who have a whole track record. If they start criticizing, you understand that. They lived that. The level is not the same in the Netherlands, but there is the arrogance of the people sitting at the table who pretend they have done it much better themselves. As a fan you go along with it. 'If Derksen thinks so, then it must be true.' When he says something, public opinion goes along with it."
He then sees those opinions reflected in forums and on socials. "If you read the comments, you would think: 'There are a lot of good trainers here." The critics certainly do not leave him untouched. "As an athlete you occasionally need pats on the back; óók if you are Ronaldo." Of The Autobiography – Chapter 1 Babylon must prove itself on another level. The record was produced by Raoul Chen, aka Diztorion, who previously directed Craig David, MNEK, Sigma and co-wrote David Guetta's hit Mad Love, Sean Paul and Becky G. Babel cites rappers Nas and Jay-Z as great examples. The footballer does not rule out the possibility of a second chapter of his audio biography. "I have not been able to tell all the stories that you could tell in a book. There is so much more to rap about."
The Autobiography – Chapter 1 comes out on November 26.
Seen a mistake? Mail us. We are grateful to you.


Ryan Babel opens up about 'audiobiography'
Source link Ryan Babel opens up about 'audiobiography'