Tech
Samsung wants to provide mobile devices with security updates for at least four years | Tech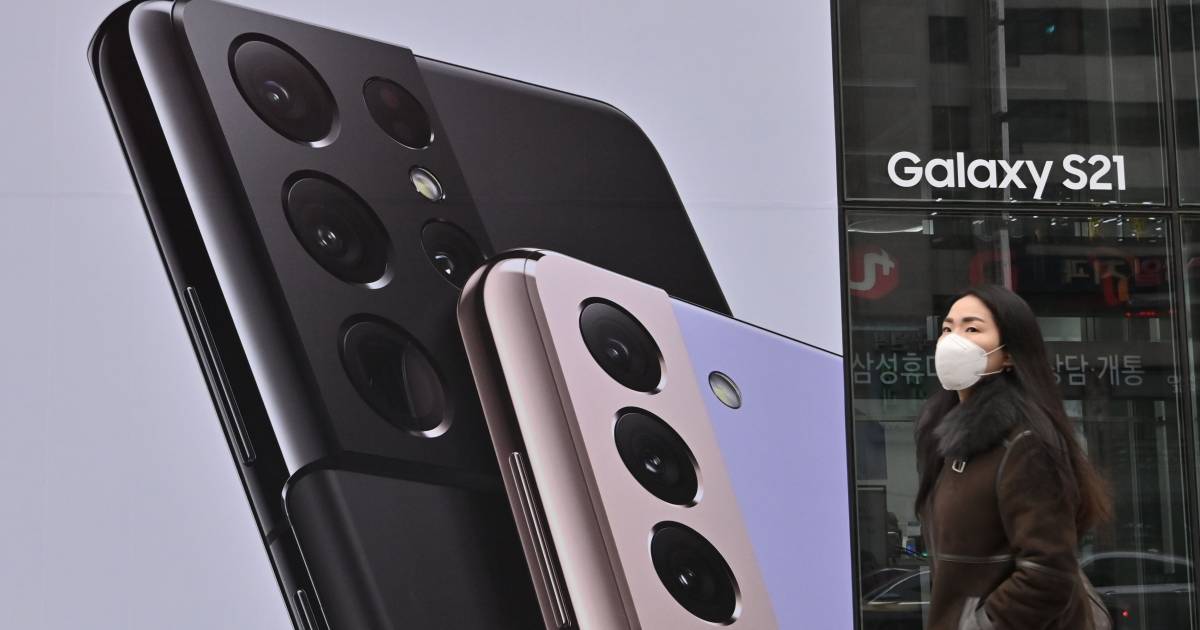 Earlier, the company made it a point to provide its smartphones with Android updates for longer.
In addition to its most recent premium smartphone, the Galaxy S21, cheaper models such as the Samsung Galaxy A10 and Samsung's tablets are also covered by the new strategy. According to Samsung itself, it concerns more than 100 models (full list at the bottom of the article).
All devices of the Galaxy family that have appeared on the market from 2019, fall under the new strategy. "Mobile devices play such an important role in our lives that it is only logical that we want to enjoy them for as long and as safely as possible," says Davy Moons, Mobile Marketing Manager at Samsung's Belgian branch.
By releasing security updates more frequently, Samsung wants to further distinguish itself from competing Android brands. On average, Google releases security updates for Android every month, but it is up to smartphone manufacturers to bring them to consumers.
Technology website Android Police has been keeping track of which companies keep their smartphones up-to-date for some time now. In addition to Google itself, Samsung in particular scores well in the survey. By bringing updates to consumers as soon as possible, potential security vulnerabilities can be closed more quickly.
List of Galaxy devices:
Galaxy foldable smartphones:
Fold, Fold 5G, Z Fold2, Z Fold2 5G, Z Flip, Z Flip 5G
– Galaxy S series:
S10, S10 +, S10e, S10 5G, S10 Lite, S20, S20 5G, S20 +, S20 + 5G, S20 Ultra, S20 Ultra 5G, S20 FE, S20 FE 5G, S21 5G, S21 + 5G, S21 Ultra 5G
– Galaxy Note series:
Note10, Note10 5G, Note10 +, Note10 + 5G, Note10 Lite, Note20, Note20 5G, Note20 Ultra, Note20 Ultra 5G
Galaxy A Series:
A10, A10e, A10s, A20, A20s, A30, A30s, A40, A50, A50s, A60, A70, A70s, A80, A90 5G, A11, A21, A21s, A31, A41, A51, A51 5G, A71, A71 5G , A02s, A12, A32 5G, A42 5G
– Galaxy M Series:
M10s, M20, M30, M30s, M40, M11, M12, M21, M31, M31s, M51
– Galaxy XCover series:
XCover4s, XCover FieldPro, XCover Pro
– Galaxy Tab Series:
Tab Active Pro, Tab Active3, Tab A 8 (2019), Tab A with S Pen, Tab A 8.4 (2020), Tab A7, Tab S5e, Tab S6, Tab S6 5G, Tab S6 Lite, Tab S7, Tab S7 +
Samsung wants to provide mobile devices with security updates for at least four years | Tech
Source link Samsung wants to provide mobile devices with security updates for at least four years | Tech