Education
Schools get 2 years longer to use corona money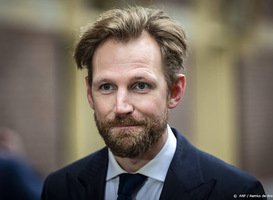 Schools will have two more years to use the reserved 5.8 billion euros with which they can tackle educational disadvantages caused by the corona pandemic. The cabinet has approved a proposal to that effect from education minister Dennis Wiersma. He recently announced that he was positive about an extension; the House of Representatives had also insisted on it.
This gives schools more room to take the right measures. The money from this so-called National Education Program is also distributed in a different way. Secondary schools receive more money per pupil than primary schools, because they have been closed for longer.
Strengthen the foundation
Wiersma states that with the extra money, schools can mainly focus on the basics: reading, writing and math. "Schools are given more time to strengthen that basis with proven effective measures," said the minister.
By: ANP
Schools get 2 years longer to use corona money
Source link Schools get 2 years longer to use corona money