Education
Second period of final exams has started and first grader has died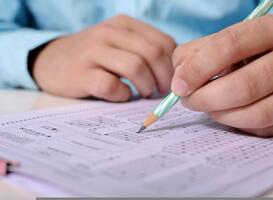 Monday: Second period of final exams for high school students starts on Monday
The flag is already hanging outside in many thousands of places in the Netherlands for students who have passed their final exams, but the party is not yet everywhere. The second round of exams starts on Monday, for secondary school students who have yet to graduate.
Tuesday: Child from six months to the dentist prevents many cavities
About 25 percent of children under five already have one or more cavities. However, this is easily prevented by not eating too often and good oral hygiene care.
Wednesday: First grader died after a collision on Hunzeweg in Gasselternijveen
The young cyclist who was hit on Tuesday morning at 08.00 on the Hunzeweg in Gasselternijveen has died. The boy was in seventh grade at Dr. Nassau College in Gieten.
Thursday: Suspect of the murder of 9-year-old Gino brought before the court on Thursday
Donny M., suspected of the murder of 9-year-old Gino, has to appear before the court chamber of the Limburg District Court on Thursday. The council chamber decides on his further detention and can extend his pre-trial detention by 90 days. In addition to murder, the 22-year-old man from Geleen is also suspected of kidnapping the boy.
Friday: Critical teacher shortage in 't Gooi, while there was still a surplus six years ago
At Gooise schools, the teacher shortage is becoming more and more acute. The shortage in the region ranks first among the regions where teachers are most sought after. There is a large shortage in primary education, in particular.
By: National Education Guide
Second period of final exams has started and first grader has died
Source link Second period of final exams has started and first grader has died