Netherlands
Shots heard during large-scale manhunt for Jürgen Conings: this is the latest state of affairs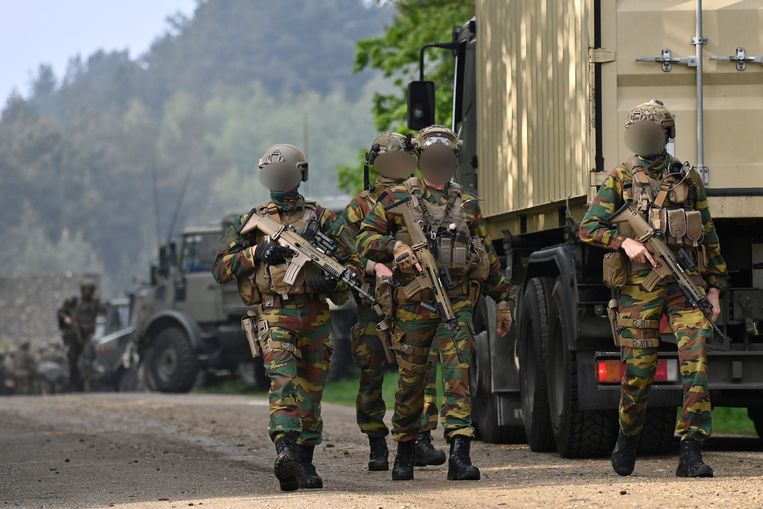 What is the latest state of affairs?

The manhunt for the possibly heavily armed professional soldier Jürgen Conings is currently in full swing. A search last night did not yield anything, even though around five o'clock this morning, 13 police combis suddenly fired into action at the same time.
All attention is still focused on the Hoge Kempen National Park in Limburg, where Conings is said to be hiding. A large police force and the army are on the spot and yesterday evening some armored army vehicles were deployed, after six bangs were heard around 6:30. It is not clear whether those were effective shots. Even today bangs have been heard. Both local residents and some press people told the Belga news agency that they heard gunshots from the Hoge Kempen National Park on Thursday morning. A local resident from the Nieuw Homo district reports a few shots in the forest towards As, after which sirens could be heard. At the moment there is movement behind the Nieuw Homo district. Cyclists and cars are still allowed to pass.
On Thursday morning it was a coming and going of policemen and soldiers at the entrance gate De Salamander. In the course of the morning, a repayment and supply took place. The perimeter was also enlarged, with the attending – including international – press being urged to distance themselves. Ambulances are plentiful and on standby. The Civil Protection and horses of the federal police have now also come to De Salamander.
The park has been closed since yesterday. In total there are 250 police officers on the move. They do a sweeping in three zones of the nature reserve. 90 soldiers also join the search.
The E314 between Maasmechelen and Genk-East towards Lummen was closed as a precaution. The highway runs right through the National Park and can be crossed via the ecoduct. If the manhunt were to be ramped up, the highway could also become potentially dangerous. Even today, the highway remains closed. Traffic must now drive via the N78 to Lanaken and then via N77 to Zutendaal and N744 to Genk-East.
Armored cars and other police vehicles have also been scanning the park since yesterday afternoon. A heavily armed team was sent into the forest: a dozen masked men in civilian clothes, with body armor and automatic rifles. Special forces and the demining service also arrived on the scene. The latter was also called in on Tuesday because Conings had attached a hand grenade with wires in his abandoned car. It could have exploded if the doors were opened.
The Hoge Kempen is a vast park where someone could easily spend days without meeting anyone.
Who is Jürgen Conings?

The suspect Jürgen Conings (46) is a professional soldier from Dilsen-Stokkem who is active in the barracks of Leopoldsburg and earlier in that of Peutie. He was already on the radar of OCAD as a far right, in the category "potentially violent extremist". The military intelligence service ADIV would also have been aware of his sympathies. Conings also received a disciplinary sentence from the defense for his right-wing extremist ideology. The public prosecutor's office has issued an investigation report.
The professional soldier's curriculum vitae shows that he is a sniper with years of combat experience in a war zone. He was there on missions in Yugoslavia, Bosnia, Kosovo, Lebanon, Iraq and Afghanistan. The man is a welder by training and also works in the army repair department. As a member of the pre-deployment training cell in Leopoldsburg, he prepares soldiers for a foreign assignment. In that capacity, he also had access to the ammunition depot.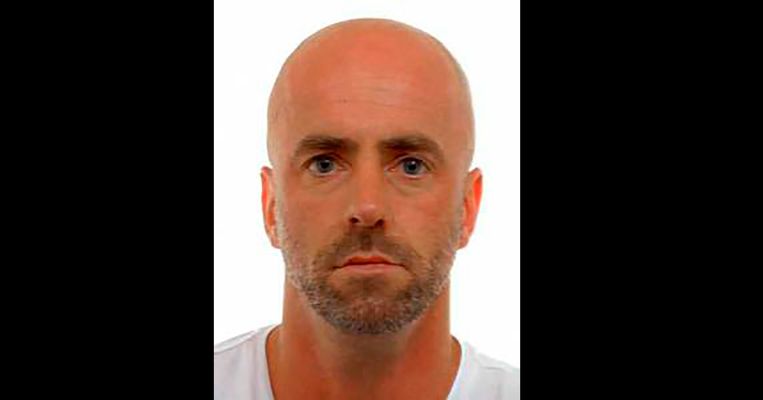 Why is it dangerous?

The security services raised the alarm on Tuesday. Two suicide letters had been found from Conings. One was addressed to his wife and child and one to the outside world. That last farewell letter insinuates that he will join the resistance and may not survive. "A script has been found in which he indicates that he will not be arrested alive," says a judicial source. That letter would also state that he is targeting politicians and virologists.
"It is feared that he wants to carry out a violent action, against himself or against other persons, but the correct possible targets are still unclear," said public prosecutor Eric Van Duyse on Tuesday.
Conings had recently made threats against several people, including Marc Van Ranst. The KU Leuven virologist and his family were therefore transferred to a secret location for security reasons, with heavy surveillance. Van Ranst's house was also guarded.
A source at Defense sums it up: "He's one of those people you don't want to be an enemy." Such a profile is a nightmare for security services.
What weapons does Conings have with him?

Conings is suspected of carrying a gun, a bulletproof vest and a P90 submachine gun from FN. Although it is a light semi-automatic weapon, it can pierce bulletproof vests. Those weapons and ammunition were stolen from a military barracks. A number of those weapons were still in the soldier's car, which was found in a forest in Dilsen-Stokkem. There are also 4 anti-tank missile launchers found in the car. Investigators, however, assume that the fugitive man is still armed.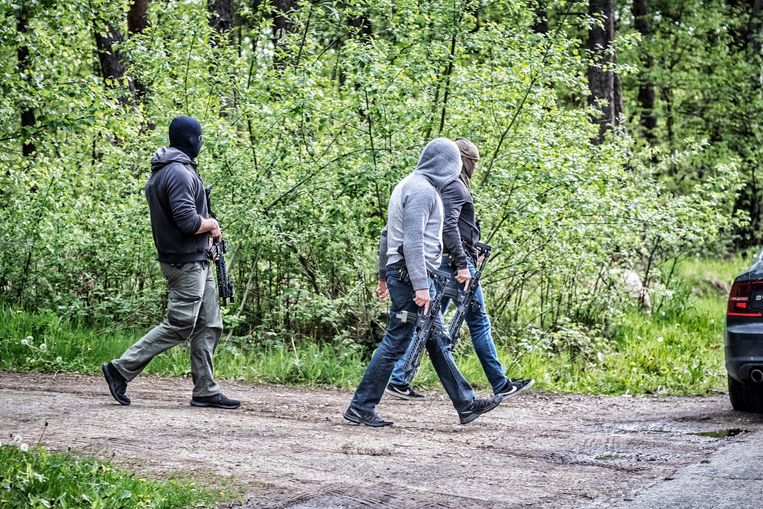 How could this happen?

How this could have happened is not yet clear. Was it an error of judgment or was there more to it? This first requires research. Philippe Boucké, the CEO of the ADIV, had stated in February that about thirty soldiers are being closely monitored because of links with the extreme right. "We monitor it really closely, with multiple means, all over Belgium."
For the army, which has not yet responded, this is another blow to the image. Previously, stories surfaced about paratroopers who took weapons home. Defense Minister Ludivine Dedonder (PS) has now announced an internal investigation.
According to various sources, there is more in the background than Conings's far-right ideas and his aversion to corona policy and the experts. According to those sources, Conings' demarche can also be (partly) explained by a recent attempt at an act of desperation in a family circle. "The story is much more complex than a frantic right-wing extremist soldier," said a high source.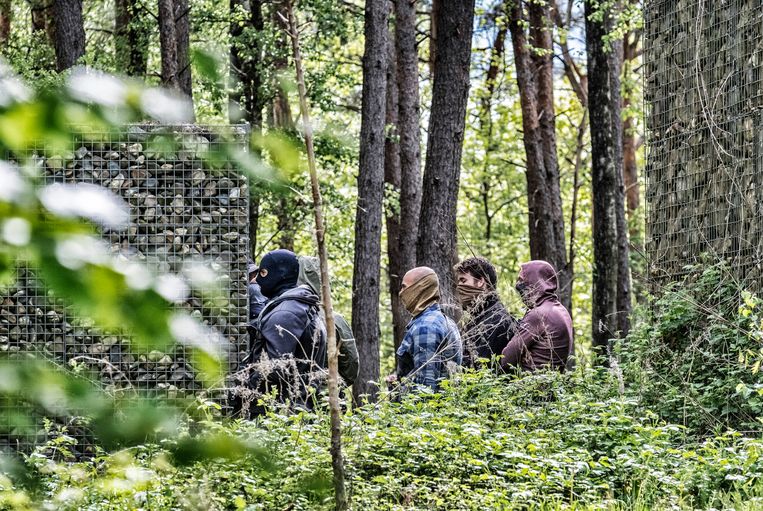 Shots heard during large-scale manhunt for Jürgen Conings: this is the latest state of affairs
Source link Shots heard during large-scale manhunt for Jürgen Conings: this is the latest state of affairs