Education
Sien van Sesame Street passed away and Students Oscar for documentary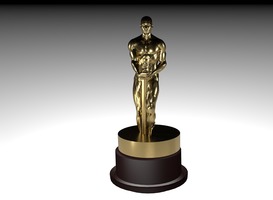 Monday: Increase child budget as of 2022 from the second child
As of 2022, the government will increase the child budget by 70 euros per year from the second child. The Council of Ministers sends the decision to the Council of State for advice.
Tuesday: Sien (74) from Sesame Street passed away
Flemish actress Sien Diels has passed away at the age of 74. This is reported by the Flemish public broadcaster VRT. Diels played in Sesame Street for 36 years. In 2012, she retired from her role as Sien, the mother figure for the dolls in the children's series with her own shop, where the residents of Sesame Street did their shopping.
Wednesday: Next year nine weeks of paid parental leave for both parents
The cabinet wants to give parents who have just had a baby more space to find a good balance between work and family. It has therefore been decided that, from 2 August 2022, parents will receive nine weeks of paid parental leave.
Thursday: Dutch unused labor staff would like to work in the education sector
Precisely the sectors where there is currently a glaring shortage of personnel, appear to be attractive among the Dutch untapped labor potential. Healthcare (23 percent) and education (18 percent) are designated by this group as the sectors where people would like to work (more hours). This is apparent from research by Pro Contact in which a total of 508 Dutch people were questioned who fall under the official definition of unused labor potential.
Friday: Dutch documentary 'Why didn't you stay for me' wins Students Oscar
The Dutch documentary Why didn't you stay for me? has won a Student Academy Award, or a Student Oscar. It is the first time that a Dutch documentary has won the prize.
By: National Education Guide
Sien van Sesame Street passed away and Students Oscar for documentary
Source link Sien van Sesame Street passed away and Students Oscar for documentary