Netherlands
Silicone clinic inundated with phone calls: 'If you have no complaints, there is no reason to worry' | Healthy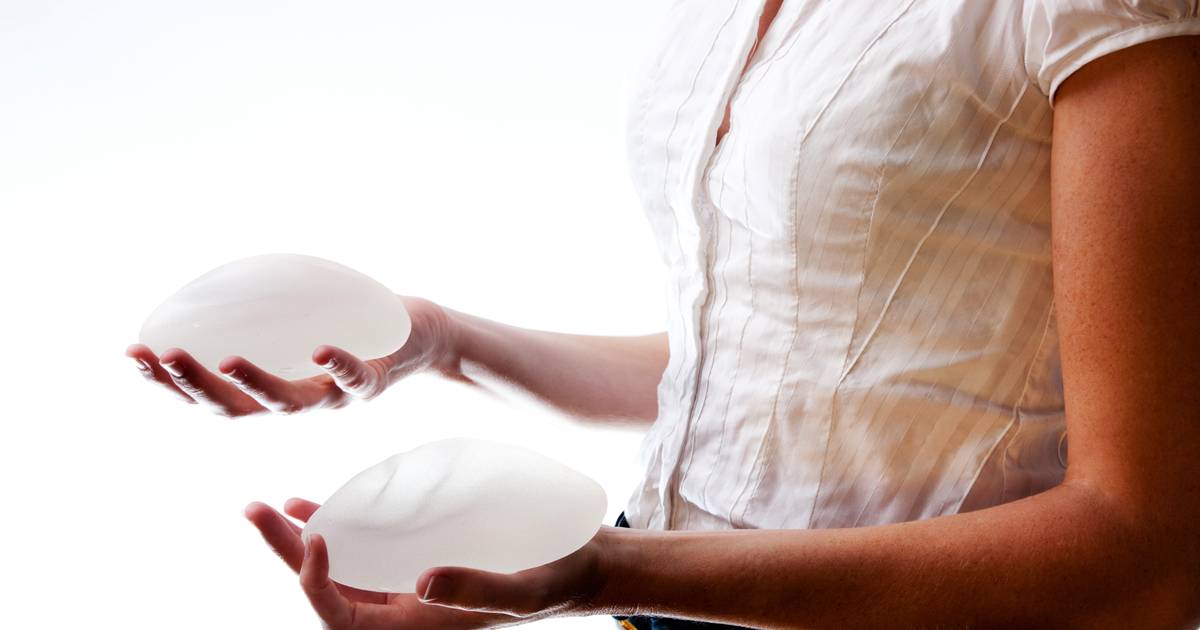 As a result of recent media attention, the silicone outpatient clinic of the Amsterdam UMC has been inundated with questions from concerned women about their silicone breast implants. Internist Prabath Nanayakarra, coordinator of the outpatient clinic, says: "If you have no complaints, there is no reason to worry."
Recently, much attention was paid in the media to health complaints that could be associated with the implants. For example, the 30-year-old influencer Dionne Slagter caused quite a stir when she appeared in her documentary murder tits talked about the dangers and medical mistakes she faced after having her breasts enlarged.
In a study recently published by scientific journal Jama Network Open, the tissue of 400 women with complaints was examined for the 'sweating' of silicone implants, whose prostheses had been surgically removed or adjusted. The media previously established a link between this specific group of women with health problems and the use of breast implants in general. According to Nanayakarra, those reports were far too firm and oversimplified.
Not for all women with breast implants
"The results of the study definitely do not apply to all women with silicone breast implants," said Nanayakarra. In addition, the relationship between silicone leakage and health complaints was not examined in this study. That all women with silicone implants should be treated is not apparent from this study. Some of the women with implants develop complaints, but that certainly does not apply to all women with breast implants."



Our phone lines are overloaded, preventing our patients from reaching us

Prabath Nanayakarra
It is striking that there continues to be disagreement in the medical world about the issue. Plastic surgeon Rita Kappel recently told the Volkskrant that every woman will suffer from her silicone implants. While Marc Mureau, former chairman of the Dutch Society for Plastic Surgery, in Don Croonenberg's book The Silicone Leak (2018), writes: 'We see no scientific basis for the idea that silicones, from sweating or leaking implants, are the direct cause of complaints that often come under the Asia syndrome (loosely translated that the body triggers an immune response against foreign material such as inserted silicone, ed.) are wiped off.'
Physical complaints
Although women's concerns seemed to explode after seeing Slagter's documentary, women also know how to find each other through Facebook groups and organizations such as Calm Your Tits and the Silicone Complaints Hotline, where they share each other's concerns and support each other. Nanayakarra therefore hopes that the results of the study will reassure many women. He indicates that the outpatient department receives many calls from women with implants who have no health problems. "That is understandable, but fortunately women without complaints need not be concerned."
The internist therefore only asks to be contacted if there are actually physical complaints. "Our telephone lines are becoming overloaded, which means that patients can no longer reach us. If women with silicone breast implants have complaints and suspect that these are related to the implants, they are of course always welcome at the outpatient clinic with a referral from their GP or specialist."
Free unlimited access to Showbytes? Which can!
Log in or create an account and never miss a thing from the stars.

Yes, I want free unlimited access
Silicone clinic inundated with phone calls: 'If you have no complaints, there is no reason to worry' | Healthy
Source link Silicone clinic inundated with phone calls: 'If you have no complaints, there is no reason to worry' | Healthy