Business
Speaking you? Yes. But how far should a company go?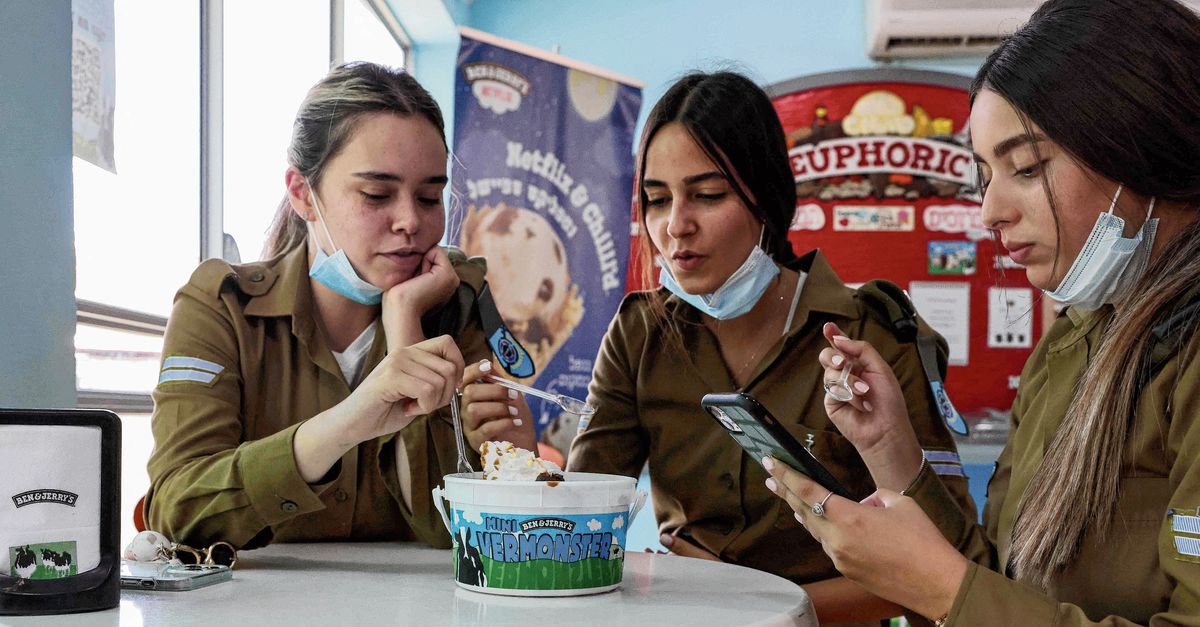 An irate prime minister who threatens with "serious consequences" for your company. A former prime minister that summons especially "NOT" to buy your stuff. People who use your product to throw demonstratively in the trash, in angry videos on social media.
For Unilever and subsidiary Ben & Jerry's, it is unexplored territory: the storm of indignation this week over Ben & Jerry's decision in principle to stop selling ice cream in occupied Palestinian territory. It is "pretty unusual" for a subsidiary to find itself in such a situation, Unilever CEO Alan Jope said during a press conference last Thursday.
Ben & Jerry's has always had an activist character. But for Unilever, the large food group with roots in Rotterdam, it is more complicated. The multinational (51 billion euros turnover, 149,000 employees) sells many more brands in Israel and has four factories.
On its own, Unilever is all for its brands to stand for something. That, in marketing terms, they purpose have – a purpose of existence other than making money. Think of Dove, which shows 'real' women's bodies in commercials. Mayonnaise maker Hellmann's, which makes a point of food waste. And Knorr, of the World Cuisine, is concerned with healthy and affordable food.
You don't get a lot of savage tweets about such topics. Ben & Jerry's, which has an exceptionally autonomous position within the group, goes much further. And actually wanted to go even further – something that Ben & Jerry's and Unilever have clashed over.
Unilever's struggle – how far do you have to go if you want to speak out? – is the struggle of many companies. Many companies want to show color in social issues in one way or another. Show that they play a role in society. In the Netherlands, think of companies that stop using images of Zwarte Piet. Or, recently, Heineken, that in a beer commercial recommends that you get vaccinated. ('The night belongs to the vaccinated. Time to join them')
Marketers advising large companies say to NRC that companies are increasingly daring. But the Ben & Jerry's case shows how complicated that can be. Because it is not convenient to alienate masses of customers, (potential) investors and employees. How involved do you need to be?
The customer wants it
While companies with social opinions were previously somewhat in the philanthropic corner, they are now expected to speak out. This expectation has increased over the years, says Arent Jan Hesselink, director of Edelman in Europe, the Middle East and Africa. Every year, this marketing group conducts an international survey of trust, the Trust Barometer. The latest edition shows that 86 percent of 33,000 respondents believe that the boss of a company should speak out on social issues. Two-thirds believe that companies should solve social problems when governments fail.
It is therefore logical that companies should profile themselves in society – the customer wants it. And investors too. Consider BlackRock's remarkable 2018 appeal, in which the world's largest asset manager asked companies to make a "positive contribution" to the world. And young employees also value an employer with morals. In short, it has become important to your success.
The way companies make themselves heard has also changed. "From not wanting to do something bad, to actively wanting to do good," says Eric Kramer, who heads the Dutch branch of marketing group WPP. "So don't just say: we reject discrimination. But: we are anti-racism, and therefore come up with initiatives."
Nike against police brutality
Many companies choose a topic that fits their product content and is not too controversial. At Unilever, CEO Alan Jope says, a brand's purpose of existence often aligns with "universal human truths". Because: "Who wouldn't want girls to gain more self-confidence? Who is against a more sustainable food system?"
So Unilever prefers to go for safe? Not that, says Jope. When Dove first came up with commercials featuring women who did not meet the prevailing ideal of beauty, it caused "raised eyebrows", according to Jope. The CEO also mentions Magnum, which deals with LGBT rights. "That is something that does spark discussion."
But it's a far cry from the Ben & Jerry's category, which is the only Unilever brand to be so radical. There are, however, other companies that are pushing bold boundaries. A well-known example is Nike's 2018 ad campaign featuring American football player Colin Kaepernick. His refusal to stand up during the national anthem in protest against racism and police brutality, among others, was deeply offended. A shameful lack of respect for the homeland, critics said.
Photos of Nike shoes on fire surfaced in response to the Nike campaign. But sales also skyrocketed.
How do you decide how far you want to go? "Many companies are now wondering that," says Kramer of WPP. "What should we have an opinion about? Should we become activist? They see that they have more to gain than to lose."
It is important, says Arent Jan Hesselink of Edelman, that you focus on things that you can influence. Not suggesting that you are going to solve some world problem. "You get criticized for that, because it's unbelievable." The last thing you want is to be accused of purposewashing – a variation on the more well-known greenwashing.
Those who have a track record will find it easier to push the boundaries. Ben & Jerry's has been speaking out on social and environmental issues for decades. Sometimes somewhat playful (about climate: when it's melted, it's ruined), sometimes dead serious. The company was "outraged" about the murder of George Floyd by a policeman.
Community involvement can lead to business gain
Commercial success
According to Unilever, a social purpose also ensures business success. The Unilever brands that have such a goal grow faster than the rest, says the company itself. In addition, this conclusion is a good fit for Unilever – which wants to please both the world and its shareholders. It is difficult to determine whether one is the result of the other.
If you do want to say something about it, involvement certainly does not have to harm companies, and can indeed provide commercial gain, according to a study by the University of Arizona of 149 companies. These companies went further than formulating a good purpose and had displayed (a touch of) activism, à la Nike. What turned out? The stock price fell slightly on average initially, but in the longer term sales increased – as long as the promotions were somewhat in line with what people expect from the company.
This is precisely where the difficulty lies for Unilever. What Ben & Jerry's does in Israel fits its image. But Unilever is also being blamed for it – Israel's warning of "serious consequences" was addressed to the parent company. People probably expected something more moderate from Unilever, a company that is less recognizable due to its many brands and interests.


Speaking you? Yes. But how far should a company go?
Source link Speaking you? Yes. But how far should a company go?