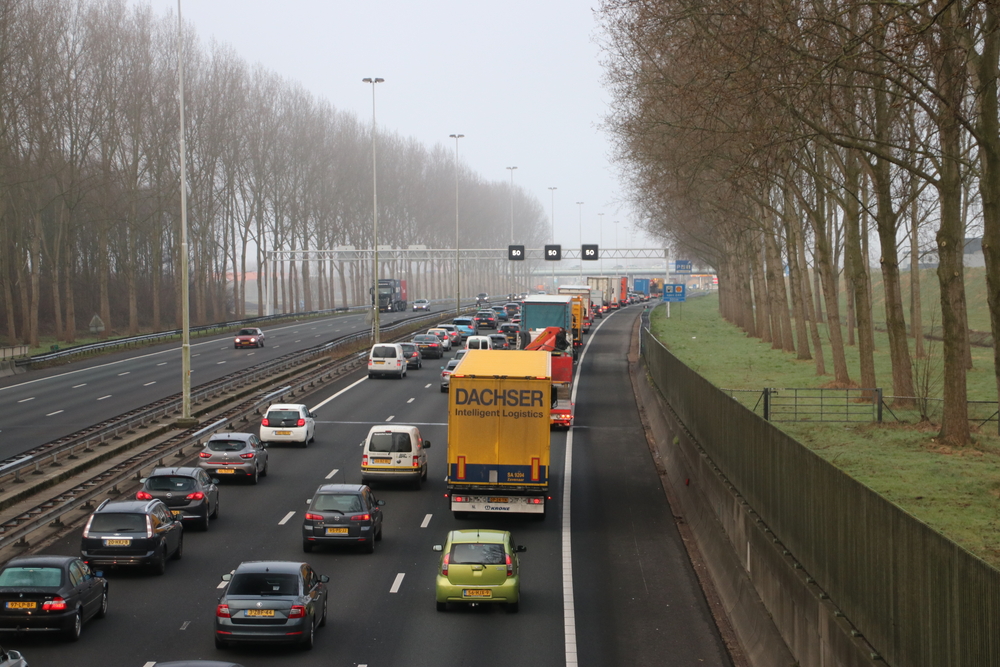 An environmental group lost a lawsuit that required the Dutch government to impose stricter regulations on large planning projects such as roads and housing projects to reduce nitrogen pollution.
of The State Council upheld the 25-kilometer limit Used to assess the impact of nitrogen compound emissions on surrounding natural areas. Deposits outside this area are not taken into account when calculating the amount of nitrous oxide produced by automobiles, factories and construction activities.
Campaigning groups such as Mobilization for the Environment (MOB) argued that this limit should be abolished because about 88% of nitrous oxide is located more than 25 km from its source.
However, the State Council said the decision was "reasonable". This is because identifying the source of nitrogen deposits beyond the 25km boundary is too complex and restricts construction work.
Campaigners want the courts to block plans to extend the A15 and A12 motorways that connect Arnhem and Nijmegen to the coastal cities, arguing that it would create too much pollution. , you have to decide whether you can proceed with the project.
If this decision weighed against the government, project managers would have had to consider the potential impact of construction work on vulnerable natural areas hundreds of kilometers away when applying for environmental permits. prize.
environmental permit
The government had already had to scrap environmental permits in 2019 following a State Council ruling requiring builders to keep their nitrogen emissions below European limits.
That binding decision also prompted the Cabinet's decision to downsize the agricultural industry by buying livestock farms that produce more than 40% of nitrogen compounds emissions in the form of ammonia.
Infrastructure Minister Mark Habers announced last month that the government would put all plans for new highways and railroads on hold until the nitrogen problem was resolved and new environmental regulations were implemented.
Meanwhile, the coalition has frozen plans to buy out farmers after last month's state elections, with the BBB, an opponent of forced takeovers, emerging as the largest group in all 12 states.
The suspension was requested by the Christian Democratic Party (CDA), which lost nearly half of the state's vote share, many to the BBB.
Nevertheless, Wopke Hoekstra's party is expected to form a government with the BBB in some areas. Both parties are calling for an extension of the deadline to reduce nitrogen emissions from 2030 to 2035 to give farmers more perspective.
https://www.dutchnews.nl/news/2023/04/council-of-state-rejects-call-for-stricter-nitrogen-limits-on-construction-projects/ State Council Rejects Call for Tighter Nitrogen Limits in Construction Projects