Education
Structural compensation for VAT costs school boards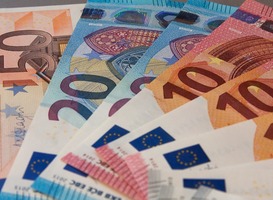 School boards and partnerships are structurally compensated for the consequences of the VAT-free secondment of personnel. The PO Council and the VO Council have had long consultations with the Ministry of Education, Culture and Science about the consequences of this. Various measures were investigated, but none of them turned out to be feasible. This is reported by the PO Council.
The consultation ultimately led to compensation of 30.0 million euros structurally with effect from 2022. An earlier analysis by Infinite Financial led to the conclusion that there is probably between 100 and 150 million euros in secondments between schools and partnerships. That would mean that between 21.0 euros and 31.5 euros in VAT must be paid annually.
Without settlement of VAT
It used to be possible under strict conditions between educational institutions to exchange staff without deduction of VAT. Since December 2018, this is no longer a matter of course between partnerships for appropriate education and school boards. The rules for this were then tightened up.
By: National Education Guide / Femke van Arendonk
Structural compensation for VAT costs school boards
Source link Structural compensation for VAT costs school boards