Netherlands
Suspect shooting innocent intern arrested at community center on Curaçao | Inland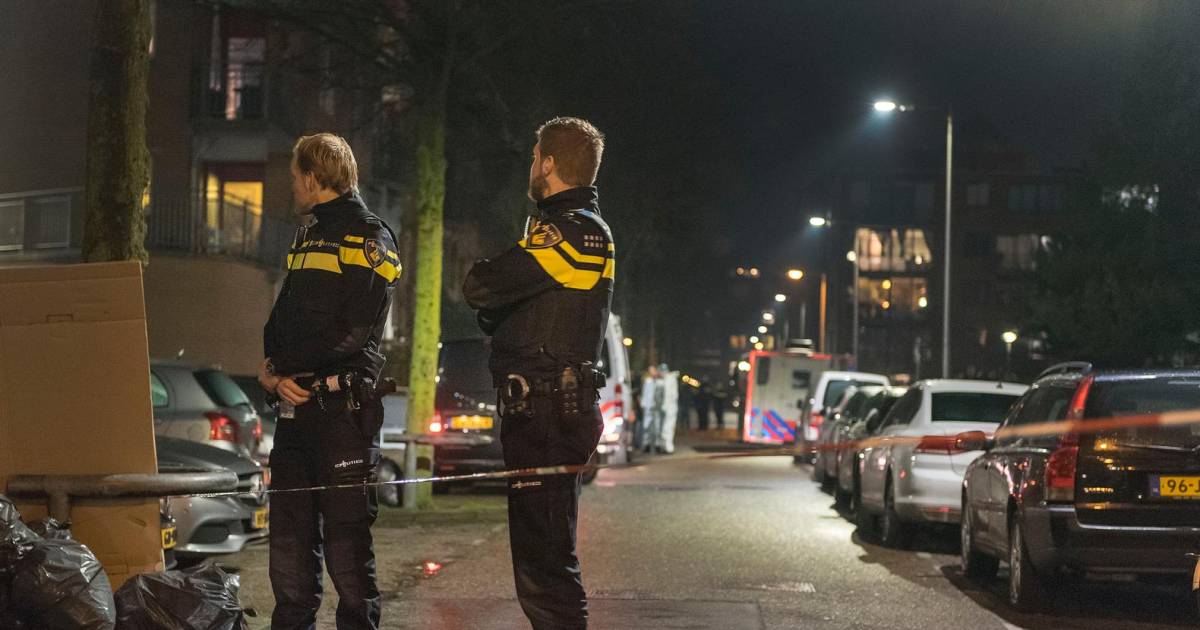 The notorious Amsterdam criminal Randall D. (39) has been arrested on Curaçao. According to the detectives, he was one of the two gunmen who shot and killed the innocent trainee Mohamed Bouchikhi (17) in the community center on Wittenburg in early 2018 and severely injured a young criminal.
That shocking shooting, before the eyes of young children, seems to have been largely resolved 3.5 years later with D.'s arrest.
The other suspected shooter, Emylio G. (28), is already serving a 16-year prison sentence for other serious gun violence. A suspected person involved in the getaway car is also in the picture. The Amsterdam police had been looking for Randall D. for a long time and recently came across him in Curaçao – the island where he was born. A delegation was able to arrest him there on Tuesday in cooperation with the local police.
Randall D. and Emylio 'Millie' G. both come from Amsterdam-Zuidoost and are notorious in the criminal environment.
Revenge
The investigative services suspect that they came to the community center on January 26, 2018 to take revenge on the young criminal Gianni L., who had recently had a serious collision with the son of Randall D. Gianni L. was shot in the community center and was seriously injured. but survived, as he had recently survived a wild shooting at Kattenburg.
Emylio would have shot Mohamed Bouchikhi by a blunder: he would have mistaken him for someone else. A barmaid was hit by a stray bullet.
More liquidation files
Randall D. plays prominent roles in several liquidation cases. He was arrested in November 2015 for involvement in the liquidation of the Amsterdam criminal Lucas Boom, on June 9, 2015 in Zaandam (and was released three months later because the evidence was too thin).
He had a firearm in his waistband when he was arrested. With his Blackberry he appeared to have communicated extensively with the now sentenced to lifelong criminal Naoufal F. about the preparations for the murder of, as it turned out, the 56-year-old Iranian who lived in Almere under the pseudonym 'Ali Motamed'. After his arrest, D.'s role would have been taken over by another criminal from Zuidoost, after which the target was shot dead in December 2015. Both the gunmen and suspected 'murder broker' Naoufal F. have been convicted for that liquidation.
'A nice job'
Randall D. and Naoufal F. 'speak' in their mutual messages in a casual tone about the murder plan that is indicative of their coldness. It starts with Naoufal F. offering D. 'a nice job' in Almere, for 130,000 euros. There is talk of 'a Turk' and 'a simple man in his 40s, just everything'.
When he was released in February 2016, police had hidden listening devices in Randall D.'s clothing. He recorded that he told other criminals that he had been lucky. He mentioned details about the liquidation in Almere. Because he was so careless to allow himself to be eavesdropped, D. is also at risk in the criminal environment.
More brutal violence
Randall D. is also associated with other gross gun violence. For example, he was mentioned as a person involved in the double liquidation in the Amsterdam Staatsliedenbuurt in 2012. D. was never prosecuted for this.
In February last year, 'Millie' G. was sentenced to 16 years in prison for attempting to liquidate the criminal 'Meo' H. on the Maarsenhof in Zuidoost, also in January 2018, and shooting his girlfriend's ex three weeks later at the same time. place. His case is still on appeal.
Free unlimited access to Showbytes? Which can!
Log in or create an account and don't miss out on any of the stars.

Yes, I want free unlimited access
Suspect shooting innocent intern arrested at community center on Curaçao | Inland
Source link Suspect shooting innocent intern arrested at community center on Curaçao | Inland