Netherlands
Swedish geologists find 14 kilo meteorite: 'Unique object' | Abroad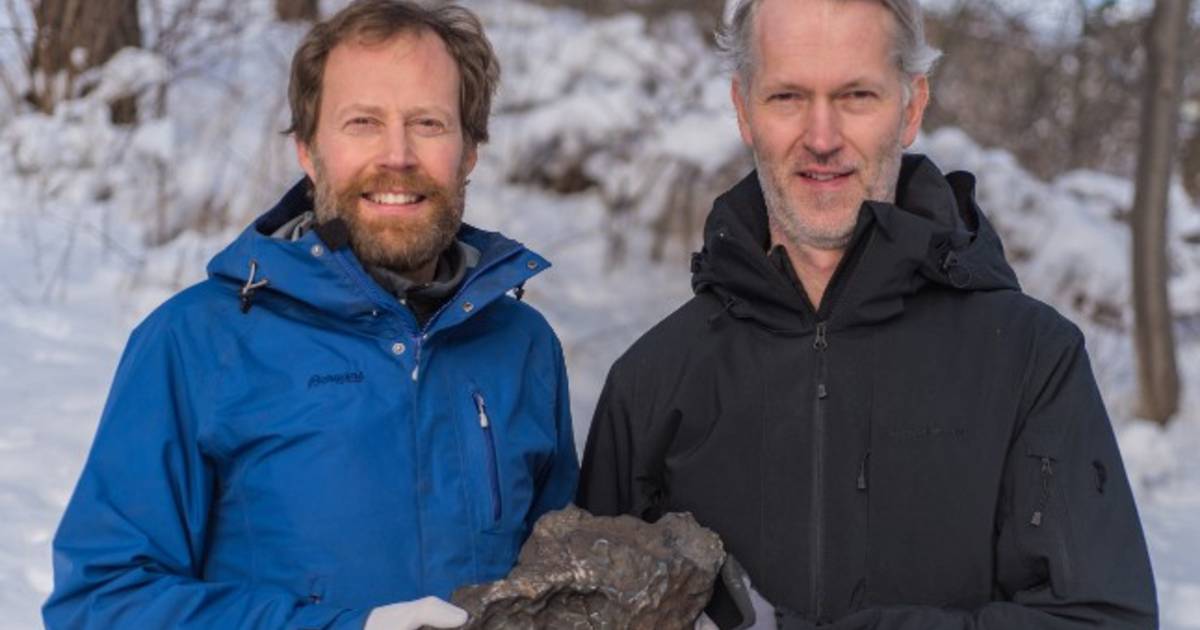 Andreas Forsberg and Anders Zetterqvist, two geologists from Stockholm, made the find near the town of Enköping, the Natural History Museum in Stockholm reports. An astronomer had calculated where the meteorite must have hit last year. It was an area northwest of the capital, where smaller parts of the space rock were later discovered.
"It was a fantastic experience", says Forsberg The Local, about the moment he and his Zetterqvist found the meteorite. "I've been looking for meteorites for over twenty years, so to see this piece lying on the ground, camouflaged by a layer of moss. It was a great find that I can't compare to any other meteorite I've ever found in my career. "
The piece that has now been discovered is about a foot long. According to the museum, it is the first time in over sixty years that a meteorite that had been seen by humans has been found in Sweden. Dan Holtstam, the museum's director, therefore calls it a 'unique object.' The space rock was much larger at first. It supposedly weighed about 9 tons when it entered the atmosphere.
Watch our trending news videos in the playlist below:
Swedish geologists find 14 kilo meteorite: 'Unique object' | Abroad
Source link Swedish geologists find 14 kilo meteorite: 'Unique object' | Abroad