Netherlands
Syria goer Angela B. in court: "I was a stupid gosling when I left" | Inland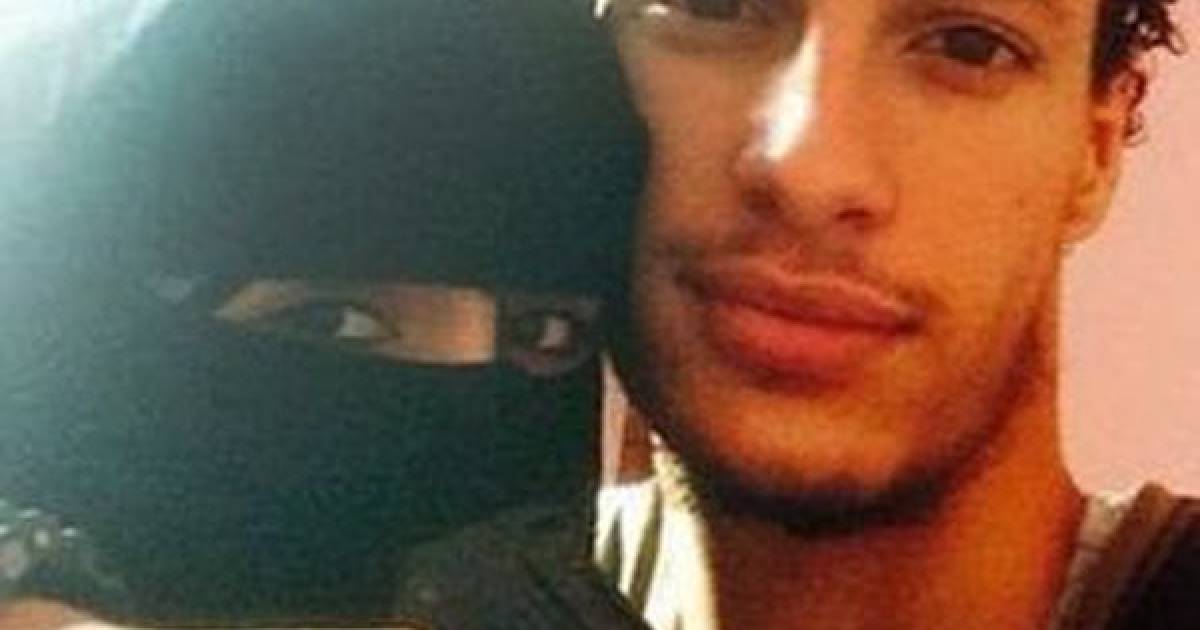 One of the most famous Dutch Syria goers, Angela B. from Soesterberg, does not see herself as a jihadist, but as 'a stupid gosling'. "I was not stable when I left for Syria." Justice certainly doesn't see her that way.
Angela B. returned from Syria at the end of 2020, this morning she had to appear in public for the first time in court in Rotterdam. This was an interim session.
Angela B. left for Syria in 2014 and joined IS there. The Dutch woman, then just 19 years old, married the Portuguese jihadist Fabio: a talented football player who radicalized. The Portuguese, who has since died, is said to have been part of an infamous IS media department and was responsible for making execution videos. After his death she is said to have remarried to another Portuguese jihadist, Nero Saraiva. That man is said to have been involved in the kidnapping of Western journalists and aid workers in Syria. He was later seriously injured and is now in prison.
Till the end
She eventually married an IS fighter three times, says the Public Prosecution Service (OM). Justice does not see her as 'a stupid gospel who just went there'. In fact, she stayed there to the end. When the Caliphate consisted of only one city, Baghuz, Angela was still there and she texted her mother that she was okay and fought for her faith, according to the OM. It was only after the fall of the Caliphate that she ended up in a Syrian detention camp. One of her children died there, according to her it was the fault of the Kurds in the area who did not provide enough medical care.
B. did not participate in the major lawsuit of 23 Dutch women who tried to force them and their children back from detention camp Al Hol Nederland. She would rather let her fate be determined by Allah than by a judge, she then informed this site from the camp.
She eventually escaped from camp Al Hol to northwestern Syria and later to Turkey. She returned to the Netherlands at the end of 2020.
Recruiting
Justice suspects her of membership of IS, but also of recruiting. Once in Syria, Angela would have wanted to lure other women (including three young Dutch women) to the Caliphate via social media. She wrote on facebook 'ISIS in power!' And that it is 'an obligation for everyone to come to Syria'.
According to the OM, Angela would not have known what her men were doing in Syria. For example, she is on several photos and videos where weapons can also be seen. She would also have been active in an app group (a kind of Marketplace for the Caliphate) in which children's clothing but also weapons were offered. "Angela offered a hand grenade for sale," said the prosecutor.
Domestic violence
According to her lawyer Van Galen, she was only a citizen in the area: "She was not a recruiter, not a member of the jihad police. She did have an aggressive husband she tried to get away from. " According to the lawyer, she wanted to leave in 2015, but that did not work.
He also states that Angela was very young when she left for Syria: two days after her 19th birthday. "In addition, in her youth the situation at home was unsafe. There was domestic violence early on, she had to live with her mother in a stay-away-from-me-home. Later she was susceptible to loverboys and was abused. "
Angela B. herself also told about the latter: ,, I think research shows that I was not completely stable. Contrary to what the OM says, I do see myself as a stupid gosling at the time. I often couldn't see the consequences of things. "
The Soesterbergse in the Netherlands is no longer dressed in the niqab with which she can be seen in the photos in Syria. She was wearing a bright green headscarf, black boots, gray checked trousers and a black vest. She hopes "that the court will see that I was not stable then and that I often tried to come back. But that did not work out. And if you were caught, you were punished by your husband. "
The case continues on June 24.
Free unlimited access to Showbytes? Which can!
Log in or create an account and don't miss out on the stars.

Yes, I want unlimited access for free
Syria goer Angela B. in court: "I was a stupid gosling when I left" | Inland
Source link Syria goer Angela B. in court: "I was a stupid gosling when I left" | Inland