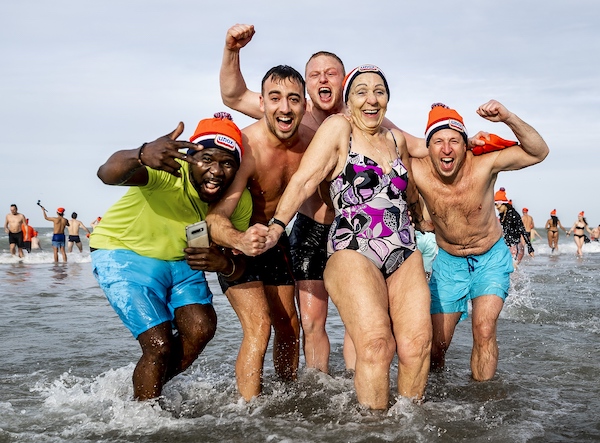 More than 50,000 people kicked off 2023 on Sunday by participating in one of 142 New Year's swims held across the country.
In Scheveningen, which is traditionally the largest, about 12,000 people jumped into the sea at noon.
The sea was chilly despite unseasonably warm weather, with temperatures reaching 15.5 degrees Celsius in the middle of the night at the De Wild weather station near Hilversum. The temperature in the seaside resort was 11 degrees Celsius and the sea was only 7 degrees.
First time swimming in 3 years. The 2020 and 2021 editions have been canceled due to coronavirus restrictions.
https://www.dutchnews.nl/news/2023/01/taking-the-plunge-50000-people-join-in-a-new-year-swim/ Take the plunge: 50,000 join New Year's swim