Education
'Teachers should encourage children with heart disease to exercise'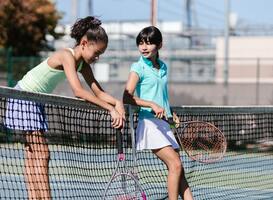 Pediatric cardiologist Wim Helbing of Erasmus MC wants children with a heart defect to exercise more often. Because everyone should exercise, including them. It is therefore up to parents, teachers and trainers to encourage these children to exercise. For example, because teachers find it scary to let a child with a heart defect participate in gym, they actually prevent movement. This is reported by Erasmus MC.
"For almost all children with a congenital heart defect, sports are harmless. We recommend that every child puts in a certain amount of effort per week, whether you feel comfortable or not. Sitting quietly in a corner is by definition bad," says Helbing.
Yes, the heart makes an effort when you exercise, but when someone moves regularly, the heart adapts and the heart muscle becomes stronger. According to the pediatric cardiologist, the heart also recovers faster in other situations.
By: National Education Guide
'Teachers should encourage children with heart disease to exercise'
Source link 'Teachers should encourage children with heart disease to exercise'