World
Teenagers stab David (42) to death because he is gay: 'They were looking for men who do not dare to press charges' | Abroad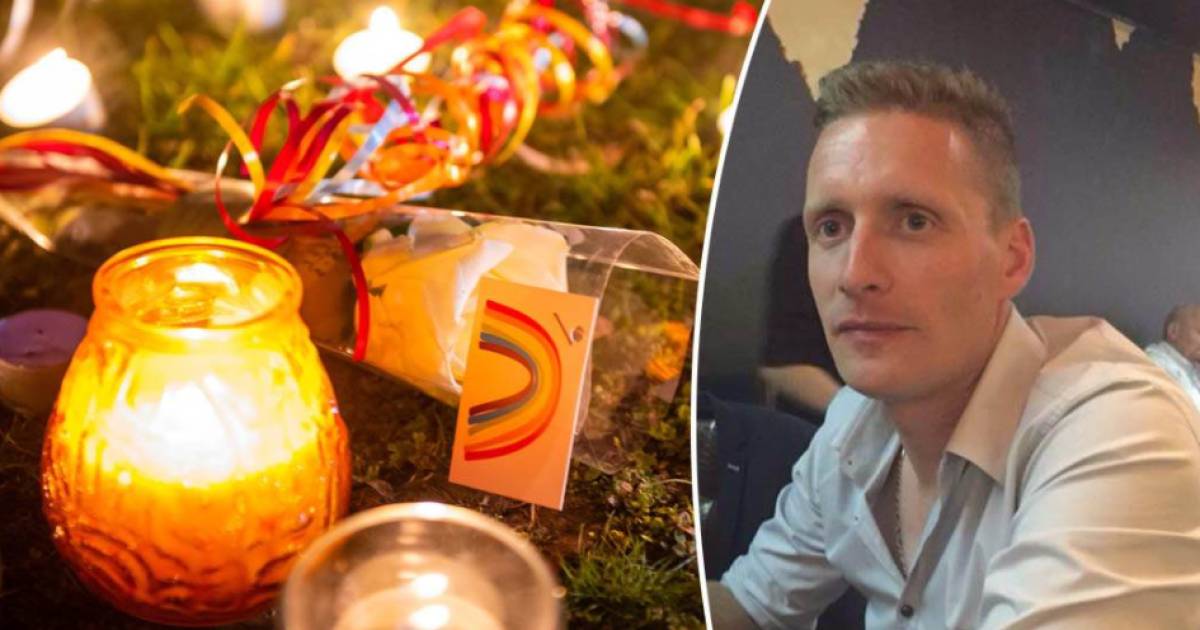 In the investigation into the death of the Belgian David Polfliet (42), whose body was found Saturday in a park in Belgium, three suspects were arrested on suspicion of murder. The boys aged 16 and 17 from Beveren and Antwerp reported themselves to the police. The teens lured the man into a trap via dating app Grindr and allegedly made at least two more victims.
The gang of LN (16) and RP (17) from Kieldrecht and KB (17) from Antwerp has been known to the Belgian police for some time, partly because of vandalism and theft by force. For the latter, LN was recently sentenced to community service by the juvenile judge. One of his friends had also been in a closed institution for some time.
Friday night, the gang met David Polfliet through Grindr, a gay dating app. An exciting date in the park: that was what 42-year-old David expected when he met a boy that evening in a dark corner of a park in Beveren, out of sight of onlookers or passers-by. What he did not know was that behind the false profile was the 16-year-old LN from Kieldrecht.
The teenager gathered up his friends KB (17) and RP (17), after which they went to the park. It was not their first 'date', they had already made victims who they robbed and threatened. When they confronted David, he fought back courageously, but he paid for it with his life.
Not the first victim
David's badly battered body was found among the bushes on Saturday. "An autopsy was carried out on Sunday," said a spokesman for the Public Prosecution Service. "The first findings show that the victim was violently killed." Presumably with a knife. On Sunday, the area and a pond nearby were investigated, it is not clear whether the murder weapon was found.
What was quickly clear: the method that was used. That looked familiar to the investigators. LN and his friends had hit on the dating app at least twice before. A weapon was also used and the victims were robbed. According to police sources, they chose "vulnerable" men whom they thought would not report out of shame because they were meeting a younger person. The investigation will have to show how many victims the gang has made in total.
The gang of N., B. and P. is notorious in the region. It is a group of juvenile delinquents who already have a lot to do, from theft to violence, and who are known to the police.
Self-indicated
On Sunday morning, the Antwerp KB was the first to report to the police. After his interrogation, he was taken to the youth institution in Everberg. Sunday night the other two boys also turned up. "Trust me," LN said to his mother when he went to the police. "He told me he's innocent … But I really don't know what happened there," his mother says in disbelief.



Those guys killed him in a brutal way. And why?

Friends of David Polfliet
The two teenagers are being brought before the juvenile judge in Dendermonde today. The Public Prosecution asks for them to be placed in a closed institution. The trio are suspected of murder, and given their age, they risk a criminal trial where they face life in prison. If the investigation shows that it is actually murder, with the aggravating circumstance of a hatred motive, the juvenile court can decide that the 'normal' juvenile measures are not sufficient and hand them over. The OM is currently still keeping all options open in the investigation.
Beastly way
David's friends meanwhile have disbelief and anger. "Those guys killed him in a brutal way. And why? Because he was gay? " For three days now they have been trying to imagine what their comrade's last moments looked like. "It should have been a fun night for him. An exciting date. Instead, David walked unknowingly to his death. We hope that they will not escape their punishment, that they will not come off with a warning because they are still underage. Hopefully the court will act decisively and give the right signal: that this is absolutely impossible.
Free unlimited access to Showbytes? Which can!
Log in or create an account and don't miss out on the stars.

Yes, I want unlimited access for free
Teenagers stab David (42) to death because he is gay: 'They were looking for men who do not dare to press charges' | Abroad
Source link Teenagers stab David (42) to death because he is gay: 'They were looking for men who do not dare to press charges' | Abroad