World
'Temporarily suspends patent on corona vaccines to speed up vaccinations' | Abroad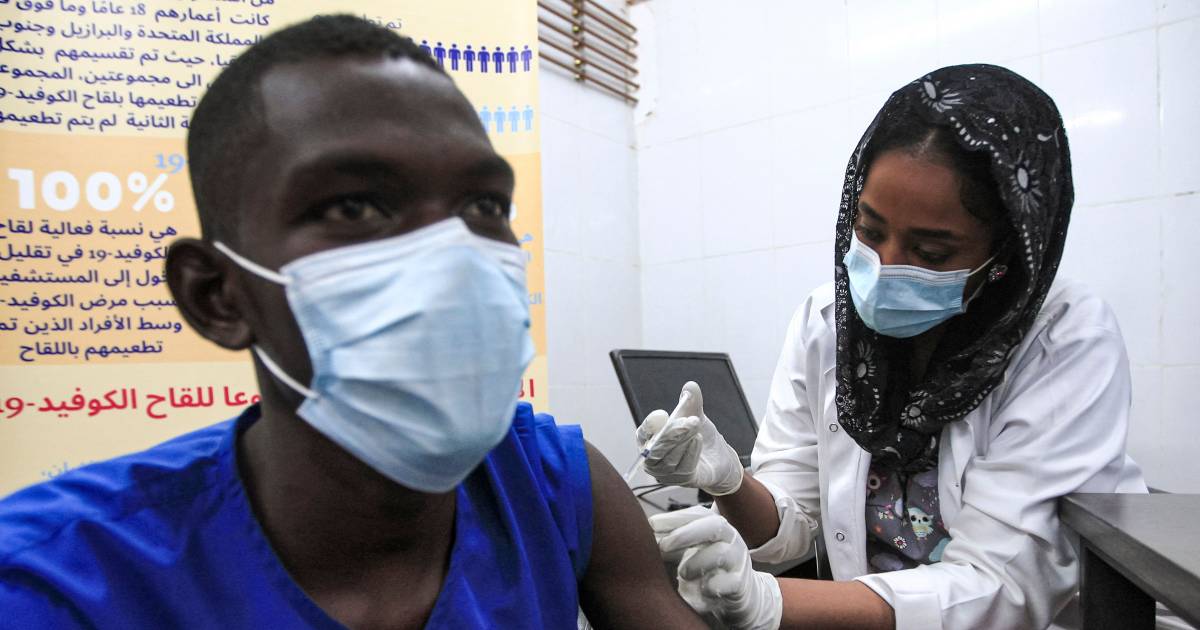 Developing countries are unable to vaccinate their populations because pharmaceutical companies have a monopoly on the corona vaccine. That is what about a hundred countries and aid organizations argue for temporary suspension of the patents. However, pharmaceuticals and rich countries do not like this.
A proposal by India and South Africa to temporarily lift patents so that production can increase significantly, is being discussed today at a summit of the World Trade Organization (WTO). The proposal is supported by some 100 countries, the World Health Organization (WHO) and numerous aid organizations, including Doctors Without Borders.
However, the European Union, Great Britain, the US and a number of other rich countries are blocking the proposal. They rally behind the pharmaceutical companies, who claim they have the right to the monopoly because they have invested a lot of money in the rapid development of the vaccine.
Public money
That is not correct, says Esmé Berkhout of Oxfam Novib. "Not only the pharmaceuticals, but also governments have invested billions in the development of the vaccine. That is public money, so those companies should share their knowledge. "
According to Berkhout, modern factories, even in poor countries, are indeed capable of making the vaccines. She also believes that the pandemic is an extreme situation in which a monopoly should be temporarily lifted: "We should do everything now to protect everyone as quickly as possible."



Not only pharmaceuticals, but governments too have invested billions in the development of the vaccine. That is public money

Esmé Berkhout, Oxfam Novib
Three more years
In the near future, poor countries will receive more corona vaccines from the COVAX program of the World Health Organization (WHO). But this means that a maximum of one fifth of the population can be punctured before the end of the year, says Oxfam Novib.
It would then take another three years for everyone in the world to be vaccinated. "Then everyone can enjoy freedom here, while in other countries people die of corona." The economies of both developing and developed countries will not benefit from this, she says.
'Patents not the bottleneck'
Suspending patents does not mean vaccine developers are not making money, said World Health Organization (WHO) director Tedros Adhanom Ghebreyesus The Guardian. "Like during the HIV crisis, or during a war, companies get paid royalties for their products."
According to pharmaceutical companies, it is not their patents that prevent the populations of poor countries from being vaccinated quickly. "The bottlenecks are the production capacity, the scarcity of raw materials for vaccines and the knowledge to make them," Thomas Cueni, director of the International Trade Association of Pharmaceutical Companies (IFPMA) said yesterday. According to the pharmacists, their modern vaccines can be made much more complicated than, for example, relatively simple HIV inhibitors, because they contain hundreds of ingredients, such as RNA.
Watch all our videos about corona vaccines in this playlist.
Free unlimited access to Showbytes? Which can!
Log in or create an account and don't miss out on the stars.

Yes, I want unlimited access for free
'Temporarily suspends patent on corona vaccines to speed up vaccinations' | Abroad
Source link 'Temporarily suspends patent on corona vaccines to speed up vaccinations' | Abroad