Auto
Test Dacia Jogger: price packer from Romania | Autotest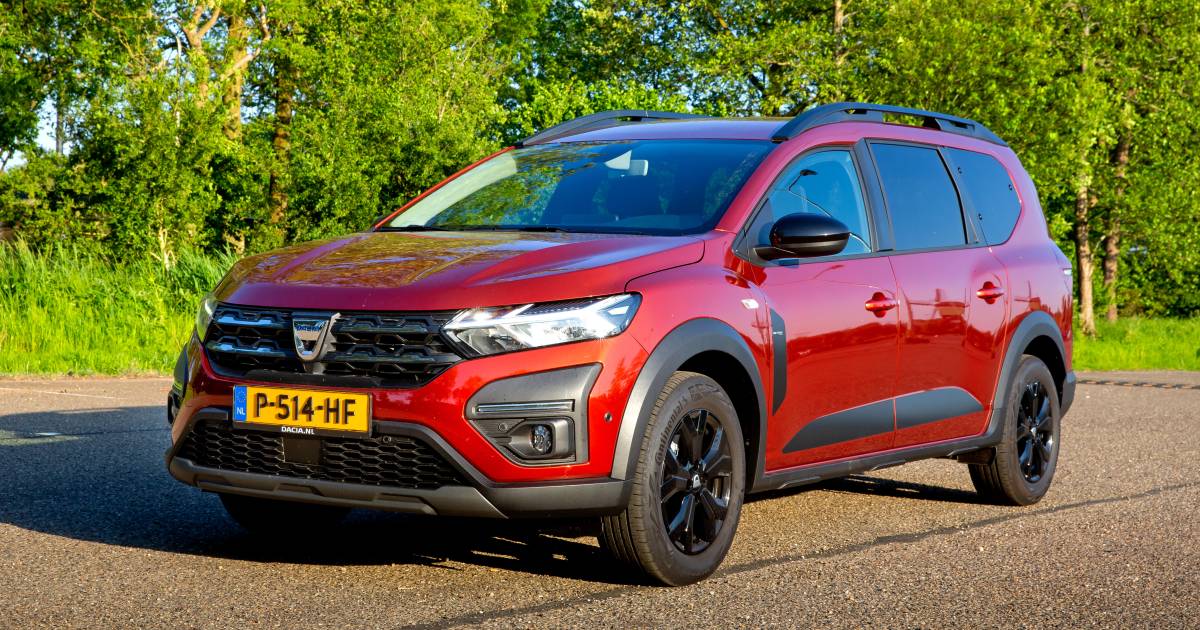 CAR TESTWith the Jogger, Dacia continues its tradition: a lot for little. It is relatively cheap, but offers a lot of space and even seven seats. It makes it unique in its price range.
Dacia Jogger 110 TCE (110 hp/81 kW), from €23,050
The back seat shows how this Dacia clearly distinguishes itself as an ideal family car. That sofa has very thick, comfortable cushions and you sit much higher than in the front. In addition, there are large side windows for a great view. And then we haven't even mentioned the considerable leg and headroom and the presence of folding tables.
The seating space in the third row is limited, but that applies to almost all seven-seaters in the lower price ranges. Access is also not really easy there. However, two teenagers can comfortably sit there, or adults, as long as they are no longer than roughly 1.85 meters.
You can easily and quickly fold the third row of seats for extra luggage space: simply pull some loops and levers. Fortunately, because with all seven seats in use, the luggage space with 160 liters is minuscule. It is also a pity that the folded seats remain above the floor once folded: they do not disappear there, as with more expensive cars.
View the prices and specifications of all Dacia Jogger versions, collected by AutoWeek.
If you use this Dacia as a five-seater, its luggage space is unprecedented, with a capacity of no less than 708 liters. The huge tailgate leads to a gigantic loading opening, but it's awkwardly heavy to use. Another downside is that Dacia does not include a cover for the luggage compartment.
The 1.0 liter three-cylinder engine (test consumption 1 to 15.9) turns out to be powerful enough to help the Jogger move forward smoothly. But it does sound a bit raw at times. The manual transmission does not always shift smoothly. The good news is that the Jogger bounces comfortably.
Furthermore, this Dacia sends light, but unfortunately less precisely than some competitors. And there are cars of this price that are more solid on the road. But as long as you don't have any sporting ambitions, you can live with all of this.
+ Up to seven seats.
+ Huge luggage space with five seats.
+ Great seating comfort in the second row.
– Heavy tailgate.
– Some competitors drive better.
– No luggage compartment cover.
– Security could be better.
Conclusion
In no other car do you get as many seats or as much luggage space as in the Dacia Jogger. Those who do not set high standards can live well with their drivetrain and handling. The EuroNCAP crash test recently showed that safety could be improved.
You can also remove the third row of seats completely if necessary. Then you get a small moving van with loading space of up to 1,819 litres. A nice side effect is that those seats in the third row are not even heavy, so you do not worry about it quickly. You can also fold the second row of seats.
Although the Jogger has pretty much all the safety features you would expect in a modern car, it recently failed the EuroNCAP crash test. But unlike the Dacia Spring, the test results here seem less worrying. EuroNCAP's main criticisms are that the side airbag does not extend far enough to the rear and that there are no seat belt reminders in the third row of seats. Also, the rear seats would not offer optimal protection against whiplash.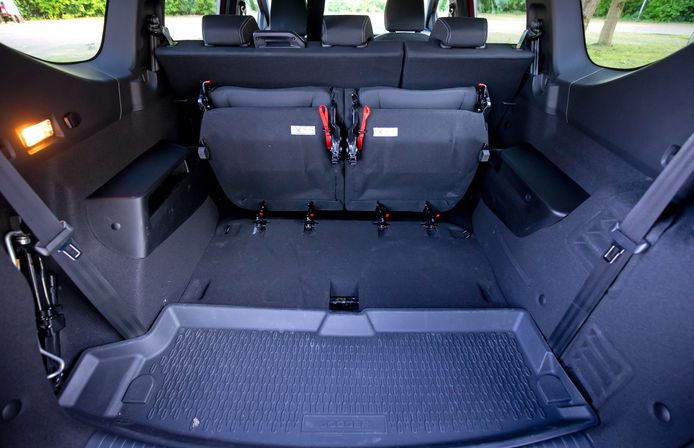 Despite the low price, the Jogger does not radiate poverty in the least. The interior is neatly decorated. We are delighted by the handy climate control panel with large rotary knobs. The infotainment screen is also hardly inferior to more expensive competitors. The screen design looks a bit simple, but the basic functions work well and quickly.
Here and there you can see where cuts have been made to keep the price down: a black-and-white screen in the instrumentation, where more expensive cars have a color screen.
For years, the Dacia Logan MCV was a great success in the Netherlands. That too was an unprecedentedly spacious, maximum seven-person car and in fact this Jogger is its successor.
With that stem for the audio controls (volume, select stations or tracks) on the steering column, the Dacia betrays that it is a Renault family member. It is not really useful, because he is often hidden behind the wheel.
The Dacia Jogger is for sale from €20,650. Then you get the TCe 100 Bi-Fuel GPF (100 hp/74 kW), which can run on petrol and LPG, with the simplest Essential equipment. The TCE 110 was tested, which runs exclusively on petrol and has a 1.0-litre three-cylinder engine with 110 hp/81 kW of power. With the Comfort equipment it costs €23,050, but in this case it has the Extreme equipment, which brings its price to €24,050. The Jogger is currently only available with a six-speed manual transmission, unlike the Dacia Duster SUV, which you can get with an automatic transmission.
The entire front of the Jogger up to the front door jamb is identical to the existing Sandero Stepway. In fact, a completely new car has just been pasted behind it and the funny thing is that you can still see the transition in the roof above the door jamb. The Jogger is a lot higher than the Sandero (+10 centimeters) and also no less than 45 centimeters longer. In addition, the distance between the front and rear wheels (wheelbase) has grown 29 centimeters.
Dacia was founded in Romania in 1966 with one clear goal: to make modern, reliable and affordable cars for the people of Romania. However, it took until 1999 before Dacia succeeded, because until then the brand produced for decades mainly clumsy clones of the Renault 12, a model that dates from the 60s. In 1999 Renault took over Dacia and so began a new era, with more attention to quality and authentic design.
You will find all previously published tests in our extensive Autotest file.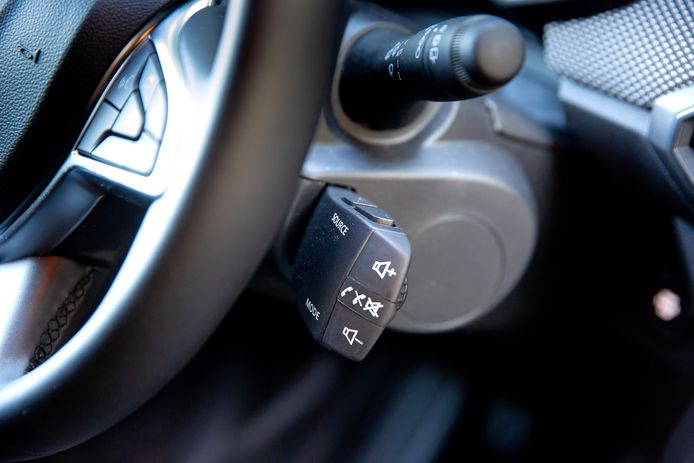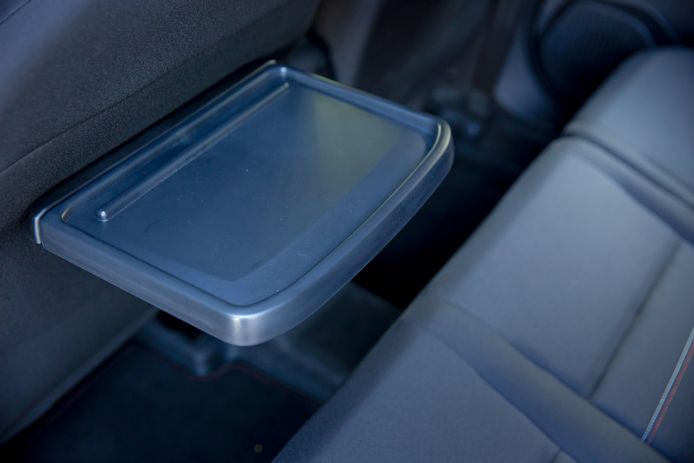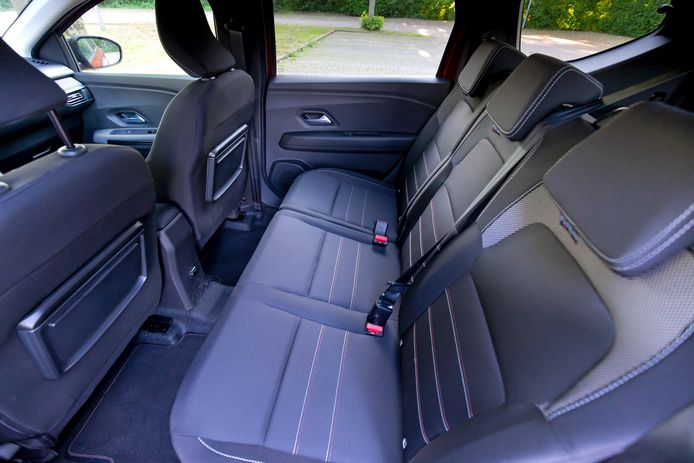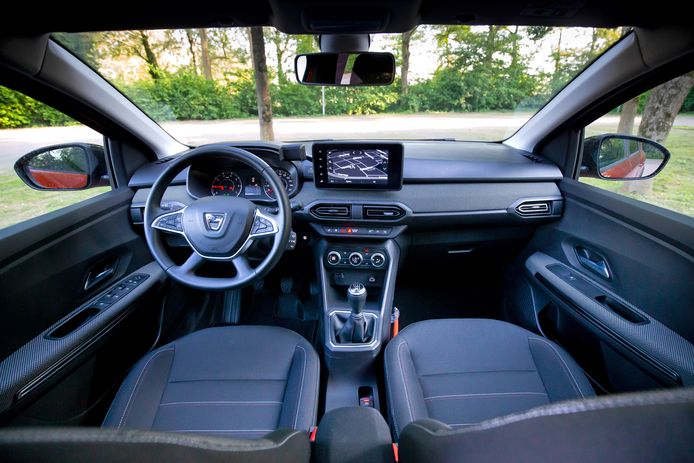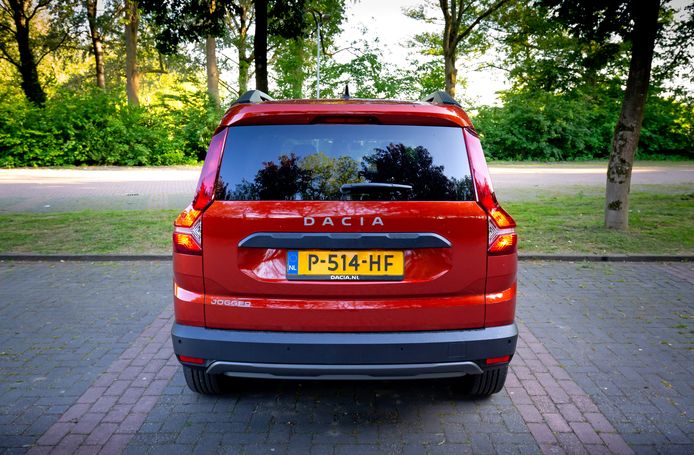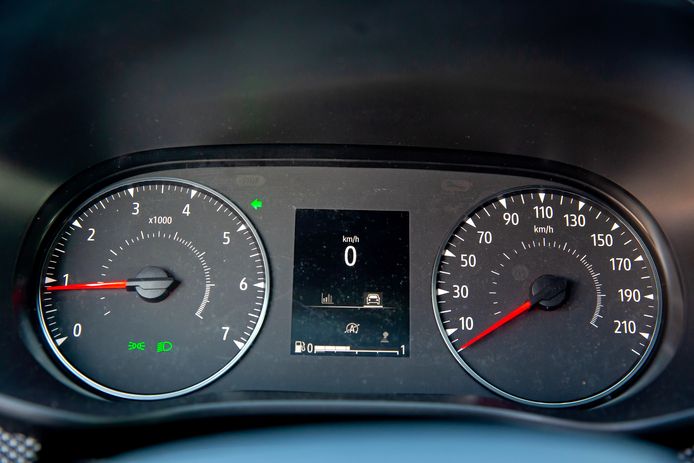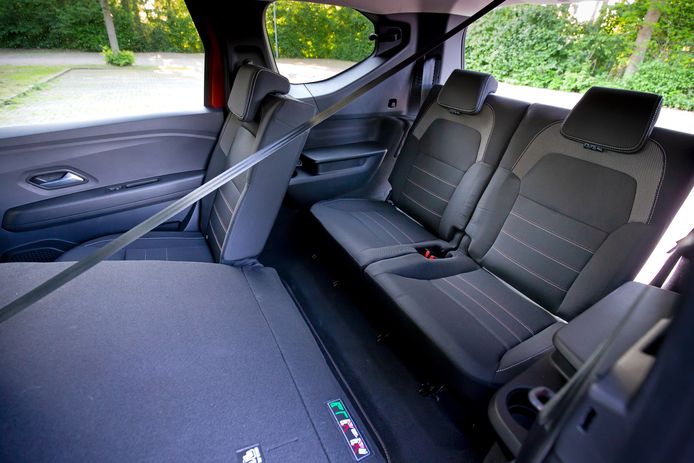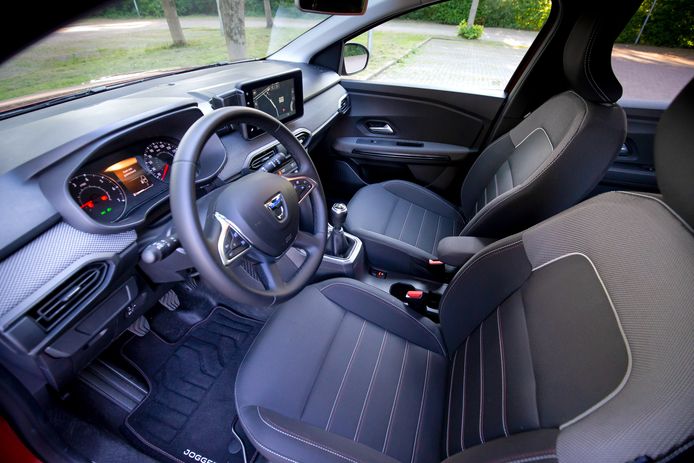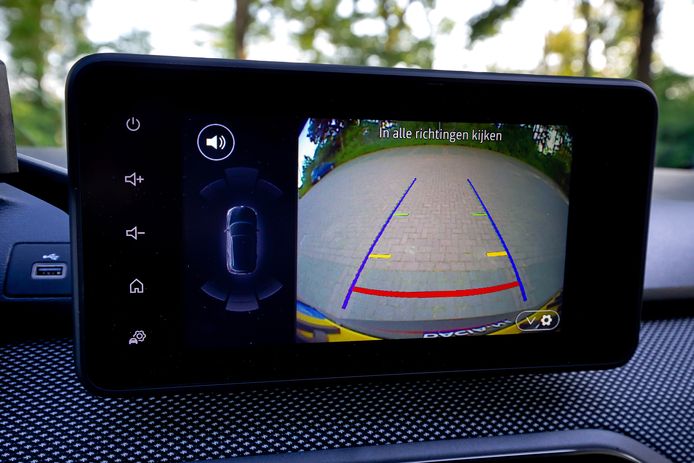 Free unlimited access to Showbytes? Which can!
Log in or create an account and never miss a thing from the stars.

Yes, I want free unlimited access
Test Dacia Jogger: price packer from Romania | Autotest
Source link Test Dacia Jogger: price packer from Romania | Autotest